Vista Del Sol 110
---
About this Property
---
Condo
2
2
5
0 Metros Cuadrados/ 0 Pies cuadrados
0
1 Cama King - 2 Cama Individual -
N/A
México
Jalisco
Puerto Vallarta
Playa Los Muertos
1 por cada 7 días de renta
Insurance of $ 659.75 MXN to cover up to 500.00 Dollars
---
PVRPV Your Vacation Experts presenta Vista del Sol Suite 110.

Este condominio frente a la playa bellamente decorado se encuentra en el extremo sur del centro histórico de Puerto Vallarta, Jalisco, México.

Todos hemos escuchado que las tres palabras más importantes en bienes raíces son:

UBICACIÓN, UBICACIÓN, UBICACIÓN. Este condominio es fiel a esas palabras.

Este condominio cuenta con 2 habitaciones con aire acondicionado y 2 baños privados completos con un área común de la sala de estar, área de comedor y una cocina totalmente equipada con nevera, quemadores, horno, microondas, cafetera, utensilios de cocina y una licuadora. Hay puertas corredizas de vidrio que se abren a una terraza privada de la sala de estar con vistas a la playa de Los Muertos. La obra de arte es hermosa y el mobiliario representa la verdadera artesanía mexicana. Estos condominios de la comunidad privada son accesibles para discapacitados. Hay un ascensor y una pasarela a la playa ubicada en el primer piso.

Estás a una corta distancia a pie del centro histórico y todo lo que Puerto Vallarta tiene para ofrecer. La lista de atracciones / actividades es interminable. Al final de sus excursiones diarias, puede regresar a casa y disfrutar de la vista de la hermosa Bahía de Banderas.

** Internet inalámbrico está disponible en el lobby de la planta principal por una pequeña tarifa. Un área de lavandería común está disponible en el edificio.

Nota: La sala de lavandería del área común está ubicada cerca de la unidad, por lo que se escuchará algo de ruido en la unidad.


---
REGISTRO DE LLEGADA y REGISTRO DE SALIDA
La hora de entrada para todas las propiedades es a las 3:00 pm y la hora de salida para todas las propiedades es a las 11:00 am. Si necesita un ENTRAR temprano o un SALIR tarde, comuníquese con su conserje de PVRPV.
click here to view more about check-in and check-out
Construction & Growth in Puerto Vallarta
Neither PVRPV or property owners or their representatives shall under no circumstance be held responsible for any disturbance, construction noise, dust/debris or inconvenience the guest may experience while occupying the vacation property. Whether this caused by the actions of the neighboring buildings, units within the same complex, construction, renovations, mandatory repairs, public service workers or unforeseen circumstances in the surrounding area, NO refunds, reimbursements, discounts or future credits can be issued. This would also include and is not limited to the closure of condo common areas for upgrades and / or repairs. These situations are completely beyond our control and are the result of robust and growing communities.
Due to the continued and constant investment, growth, upgrades and renovations in Puerto Vallarta, from time to time there may be a minor interruption of public services including hydro, water or sewer or the lack thereof. Although this is not a common problem in PV, it can happen.
Características
La mayoría de nuestras propiedades están equipadas de todos modos, por favor revisa la lista de características:
Acceso para Silla de Ruedas

Agua Embotellada

Aire Acondicionado

Amueblado

Balcón

Bar en Edificio

Cafetera

Elevador

Estacionamiento

Frente al Mar

Fumar - No Permitido

Horno

Internet Inalámbrico

Lavadora

Licuadora

Mascotas - No Permitidas

Microondas

Parrilla de Mesa

Refrigerador

Reloj Despertador

Reproductor de DVD

Restaurantes

Sábanas

Secadora de Ropa

Teléfono - Llamadas Locales

Televisión

Toallas

Tocador de CD'S

Tostador

TV (Television por Cable)

Ventiladores de Techo

Vista de la Bahía
This property does not have a video, please refer to the photos or 3D property tour
Precios
---
Todas las tarifas están en USD, la tasa de cambio hoy es: $ 18.85 MXN por USD
Rates displayed in USD. The transaction will be completed in the equivalent MXN pesos.
| Rango de Fechas | Precio / Noche | Precio / Semana | Precio / Mes | Minimo de Noches |
| --- | --- | --- | --- | --- |
| Enero 4, 2023 to Abril 1, 2023 | $ 4,429.75 MXN | $ 28,275.00 MXN | $ 103,675.00 MXN | 3 |
| Abril 2, 2023 to Abril 9, 2023 | $ 5,089.50 MXN | $ 33,930.00 MXN | | 7 |
| Abril 10, 2023 to Abril 30, 2023 | $ 4,429.75 MXN | $ 28,275.00 MXN | $ 103,675.00 MXN | 3 |
| Mayo 1, 2023 to Octubre 31, 2023 | $ 2,733.25 MXN | $ 18,755.75 MXN | $ 67,860.00 MXN | 3 |
| Noviembre 1, 2023 to Diciembre 19, 2023 | $ 4,429.75 MXN | $ 28,275.00 MXN | $ 103,675.00 MXN | 3 |
| Diciembre 20, 2023 to Enero 3, 2024 | $ 5,089.50 MXN | $ 33,930.00 MXN | | 7 |
| Enero 4, 2024 to Marzo 23, 2024 | $ 4,429.75 MXN | $ 28,275.00 MXN | $ 103,675.00 MXN | 3 |
| Marzo 24, 2024 to Marzo 31, 2024 | $ 5,089.50 MXN | $ 33,930.00 MXN | | 7 |
| Abril 1, 2024 to Abril 30, 2024 | $ 4,429.75 MXN | $ 28,275.00 MXN | $ 103,675.00 MXN | 3 |
| Mayo 1, 2024 to Octubre 31, 2024 | $ 2,733.25 MXN | $ 18,755.75 MXN | $ 67,860.00 MXN | 3 |
| Noviembre 1, 2024 to Diciembre 19, 2024 | $ 4,429.75 MXN | $ 28,275.00 MXN | $ 103,675.00 MXN | 3 |
| Diciembre 20, 2024 to Enero 3, 2025 | $ 5,089.50 MXN | $ 33,930.00 MXN | | 7 |
| Enero 4, 2025 to Abril 12, 2025 | $ 4,429.75 MXN | $ 28,275.00 MXN | $ 103,675.00 MXN | 3 |
| Abril 13, 2025 to Abril 20, 2025 | $ 5,089.50 MXN | $ 33,930.00 MXN | | 7 |
| Abril 21, 2025 to Abril 30, 2025 | $ 4,429.75 MXN | $ 28,275.00 MXN | $ 103,675.00 MXN | 3 |
| Mayo 1, 2025 to Octubre 31, 2025 | $ 2,733.25 MXN | $ 18,755.75 MXN | $ 67,860.00 MXN | 3 |
| Noviembre 1, 2025 to Diciembre 19, 2025 | $ 4,429.75 MXN | $ 28,275.00 MXN | $ 103,675.00 MXN | 3 |
| Diciembre 20, 2025 to Enero 3, 2026 | $ 5,089.50 MXN | $ 33,930.00 MXN | | 7 |
---
Marzo 2023
Do
Lu
Ma
Mi
Ju
Vi
Sá
Abril 2023
Do
Lu
Ma
Mi
Ju
Vi
Sá
Junio 2023
Do
Lu
Ma
Mi
Ju
Vi
Sá
Julio 2023
Do
Lu
Ma
Mi
Ju
Vi
Sá
Agosto 2023
Do
Lu
Ma
Mi
Ju
Vi
Sá
Maps
---
Beach 1 Min. Walk
Downtown 5 Min. Walk
Los Muertos Pier 5 Min. Walk
Airport 20 Min. Drive
OXXO 24hrs grocerys shop 2 Min. Walk
Hospital 5 Min. Drive
Harbor Master pier 15 Min. Drive
Acuatic Activities 5 Min. Walk
Flea Market 10 Min. Walk
---
PVRPV tiene una POLÍTICA DE CANCELACIÓN firme para todos los huéspedes. Hacemos todo lo posible para trabajar con nuestros clientes cuando se produce una cancelación, ya que entendemos que suceden situaciones. Sin embargo, nuestras políticas están diseñadas y aprobadas por nuestros propietarios. Por favor revise nuestras políticas de cancelación en su totalidad haciendo clic aquí:
CLICK AQUI PARA VER MAS DE POLITICAS DE RESERVACIÓN
---
Políticas de la Propiedad
- ALL properties represented by PVRPV are NON SMOKING this includes; patios, terraces, outdoor spaces attached to or a part of a Vacation Rental Property - if smoking takes place inside the property – you will be obligated to pay, a fine, an extra cleaning fee and you may be evicted.
- Clients shall not remove any item/s from the property, such as kitchen appliances, glassware, furniture, or any other item.
- The use and enjoyment of the property does not include illegal activities such as the use of illegal drugs, prostitution, selling of goods (illegal or otherwise) and/or kidnapping, this is strictly prohibited.
- Excessive noise that may affect neighbors will be strictly sanctioned as per the local building rules and regulations established by the property that you are occupying.
- PVRPV guests and/or the visitors of the guest(s) are responsible to adhere to the rules, regulations and polices of PVRPV and/or the individual property policies thereof. Failure to obey the rules and policies established will be asked to vacate the property without the right to any refund.
The responsibility to know or adhere to the policies, rules or regulations are the responsibility of the guest.
Esta propiedad tiene sus propias políticas, por favor lee cuidadosamente.
BIENVENIDOS A VILLAS VISTA DEL SOL

Llegada Salida:
En el check-in, se le entregará un juego de llaves de su apartamento. Le recomendamos que mientras disfruta de la ciudad, deje las llaves en la recepción. El check-in es a las 4:00 y el check-out a las 12:00 del mediodía.

Servicio de limpieza:
El servicio básico de limpieza se ofrece de lunes a sábado, excepto los feriados mexicanos. Las mucamas no hacen tareas personales como planchar y no limpian ni mantienen las cocinas. Un consejo sugerido de alrededor de 10-15 pesos por persona por día es una pauta, ciertamente no es un requisito. También puede considerar inclinar a los mozos (botones) y a los guardias de seguridad.

Teléfonos:
Se le cobrará a usted por TODAS las llamadas locales y de larga distancia, y se le pedirá que pague en la recepción cuando salga. Las llamadas locales pueden costar tanto como la conexión a larga distancia, use una tarjeta de llamada. Para hacerlo, llame a la recepción al 100 y pídales que marquen su número de acceso. Las llamadas realizadas dentro del edificio (entre condominios y hasta la recepción) son gratuitas.

Agua:
El agua que entra en Vista Del Sol se purifica y muchas personas la beben. Si desea comprar una botella de agua, simplemente llame a la recepción (100) entre las 9 a.m. y las 5 p.m., y pida que se envíe una. Habrá un cargo de $ 30.00 pesos.

Paz y tranquilidad:
11:00 p.m. se considera el momento de limitar el ruido, pero no se permite un comportamiento perturbador y ruidoso a ninguna hora. Por favor sea considerado.

Lavandería:
Haga reservaciones para la lavandería en el sótano de la recepción. $ 15.00 pesos por hora.

Internet:
Tenemos computadoras disponibles para correo electrónico, etc. Los cargos se publican en la pared en la recepción.

General:
Nuestros estatutos de condominio prohíben la colocación de ropa, toallas, etc. sobre la barandilla. Las reglas de la piscina (publicadas) deben ser obedecidas. No mascotas de ningún tipo. Por favor reporte cualquier fuga de agua.

TARIFA ADICIONAL PARA CLIENTES QUE LLEGAN ANTES Y DESPUÉS DE LAS HORAS DE TRABAJO REGULARES

Tenga en cuenta que si está conduciendo o volando a Puerto Vallarta, debe asegurarse de planear bien sus viajes y esperar llegar a la propiedad alquilada a más tardar a las 8 PM. en cualquier día dado. Los clientes que lleguen después de las 8 p.m., incurrirán en un cargo adicional de $ 25.00 USD I.V.A Incluido que debe pagarse en efectivo. Esto se cobrará al momento del check in. Además, no hay cheque a tiempo antes de las 8 a.m. en un día determinado, de lo contrario, se aplica la misma tarifa adicional de $ 25.00 dólares en efectivo. La mayoría de las propiedades permiten un control en tiempo de 3 p.m.
46 Comentarios
4.0 · 46 Comentarios del Cliente 4.9 · 68 Comentarios al desarrollo
Tom , MN ,
2023-02-25 10:19:21

Comments About the Vacation Rental Unit:
Everything was as expected like all our previous stays at Vista del Sol. Special shout out to Christina our maid who always had a smile on her face and did a great job. Place could maybe use an upgrade on kitchen tools but we got by just fine. Thanks for a wonderful 3 weeks.

Todo fue como se esperaba, como todas nuestras estadías anteriores en Vista del Sol. Un agradecimiento especial a Christina, nuestra criada, que siempre tenía una sonrisa en la cara e hizo un gran trabajo. El lugar tal vez podría usar una actualización en las herramientas de cocina, pero nos las arreglamos bien. Gracias por unas 3 semanas maravillosas.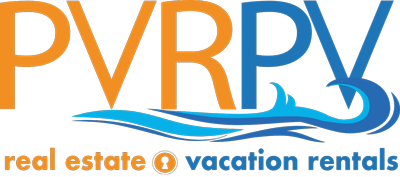 Respuesta de PVRPV
Thanks Thomas for taking the time to complete the survey for your stay at Vista Del Sol 110. We will share your comments with the staff involved in your vacation and the owner and their property manager. We look forward in seeing you again soon in Puerto Vallarta. Let us help you Buy, Rent and Maintain your next vacation property. We are Puerto Vallarta.

Gracias Thomas por tomarse el tiempo de llenar esta encuesta sobre tu estadía en Vista Del Sol 110. Compartiremos sus comentarios con el personal involucrado en sus vacaciones, propietario y administrador de la propiedad. Esperamos verlo nuevamente en Puerto Vallarta pronto. Permítanos ayudarlo a Comprar, Renta y Mantener su próxima propiedad vacacional. Nosotros somos Puerto Vallarta.