Paramount Bay - Paramount Chickie 805B
---
About this Property
---
Condo
3
3
6
231.78 Metros Cuadrados/ 2495 Pies cuadrados
2010
1 Cama King - 3 Cama Queen -
N/A
México
Jalisco
Puerto Vallarta
Amapas
1 por cada 7 días de renta
Insurance of $ 659.75 MXN to cover up to 500.00 Dollars
---
Bienvenido a Paramount Chickie, traído a usted por PVRPV Puerto Vallarta Vacations. Situado en el prestigioso y lujoso edificio de Paramount Bay, a pocos minutos de la playa de Los Muertos y de Olas Altas, también conocido como la Zona Romántica de Puerto Vallarta.

Paramount Bay se encuentra justo en frente de la playa histórica Amapas, y a sólo 10 minutos de la zona antigua, ofreciendo muchas deliciosas opciones gastronómicas, galerías fabulosas, boutiques y discotecas memorables.

Paramount Chickie es un condominio de 3 dormitorios, 3 baños que duerme hasta 6 personas y está situado en el octavo piso de un complejo cerrado con seguridad 24 h. , una gran piscina de borde infinito con unas fantásticas vistas de la encantadora ciudad de Puerto Vallarta y Bahía de Banderas incluyendo exuberantes jardines que se funden con la naturaleza. El gimnasio también está disponible para los huéspedes! Paramount Bay tiene el gimnasio disponible a huéspedes de 07 a.m.-9 p.m..

La cocina cuenta con encimeras de granito, electrodomésticos de acero inoxidable, cocina y horno de gas, microondas y nevera con sistema de filtración de agua y máquina de hielo. Otras comodidades incluyen cafetera, licuadora, tostadora, así como ventiladores de techo, despertadores, sopladores de pelo, toallas de piscina y unidades individuales de aire acondicionado con controles de habitación, lavadora y secadora, y aparcamiento.

La amplia zona de estar ofrece una Smart TV de pantalla plana de 65" con programación por satélite y conexión inalámbrica a Internet de alta velocidad.

El amplio comedor y sala de estar se destacan por puertas corredizas de vidrio de piso a techo que amplían el espacio al aire libre y se abre completamente a la gran terraza con vistas a la Bahía de Banderas, la zona romántica y playa Los Muertos. Las vistas de esta octava planta son increíbles, y el balcón incluye muebles de jardín hermoso con cojines cómodos y coloridos, el lugar perfecto para una taza de café en la mañana, o una margarita mientras se relaja con amigos por la noche, viendo las fantásticas puestas de sol, los fuegos artificiales de la noche y las luces espectaculares de la ciudad de Puerto Vallarta.

Este exclusivo condominio de rentas vacacionales en Puerto Vallarta ofrece amplios espacios finamente diseñados y decorados, incluyendo muebles de diseño moderno y pisos de mármol en todas las habitaciones que destacan el ambiente moderno tipo zen del espacio.

La primera suite principal tiene una cama King size, baño privado con ducha y bañera, vestidor, ventilador de techo, aire acondicionado, caja fuerte, TV de pantalla plana de 42" con programación por satélite y puertas de patio que dan al balcón.

La segunda suite cuenta con una cama queen y un baño privado, ventilador , aire acondicionado y closet.

El tercer dormitorio tiene una cama queen size, ventilador de techo, aire acondicionado, closet y baño situado en el pasillo al lado del dormitorio.

Nota:

- Unidad libre de humo.
- Maximo de ocupantes: 6.
- No huespedes menores de 12 años.
- No mascotas permitidas
- Cualquier queja puede resultar en deshalojo.
---
REGISTRO DE LLEGADA y REGISTRO DE SALIDA
La hora de entrada para todas las propiedades es a las 3:00 pm y la hora de salida para todas las propiedades es a las 11:00 am. Si necesita un ENTRAR temprano o un SALIR tarde, comuníquese con su conserje de PVRPV.
click here to view more about check-in and check-out
Construction & Growth in Puerto Vallarta
Neither PVRPV or property owners or their representatives shall under no circumstance be held responsible for any disturbance, construction noise, dust/debris or inconvenience the guest may experience while occupying the vacation property. Whether this caused by the actions of the neighboring buildings, units within the same complex, construction, renovations, mandatory repairs, public service workers or unforeseen circumstances in the surrounding area, NO refunds, reimbursements, discounts or future credits can be issued. This would also include and is not limited to the closure of condo common areas for upgrades and / or repairs. These situations are completely beyond our control and are the result of robust and growing communities.
Due to the continued and constant investment, growth, upgrades and renovations in Puerto Vallarta, from time to time there may be a minor interruption of public services including hydro, water or sewer or the lack thereof. Although this is not a common problem in PV, it can happen.
Características
La mayoría de nuestras propiedades están equipadas de todos modos, por favor revisa la lista de características:
Aire Acondicionado

Alberca - Con Calentador

Amueblado

Balcón

Burro de Planchar

Cafetera

Caja de Seguridad en la Unidad

Elevador

Estacionamiento

Fumar - No Permitido

Horno

Internet Inalámbrico

Lavadora

Lavavajillas

Licuadora

Mascotas - No Permitidas

Microondas

Niños - No Permitidos

Parrilla de Mesa

Plancha

Refrigerador

Reloj Despertador

Reproductor de DVD

Sábanas

Secadora de Pelo

Secadora de Ropa

Sistema Purificado de Agua

Teléfono - Llamadas Locales

Televisión

Toallas

Tocador de CD'S

Tostador

TV (Televisión por Satélite)

Ventiladores de Techo

Vista a la Ciudad

Vista de la Bahía
This property does not have a video, please refer to the photos or 3D property tour
Precios
---
Todas las tarifas están en USD, la tasa de cambio hoy es: $ 18.85 MXN por USD
Rates displayed in USD. The transaction will be completed in the equivalent MXN pesos.
| Rango de Fechas | Precio / Noche | Precio / Semana | Precio / Mes | Minimo de Noches |
| --- | --- | --- | --- | --- |
| Enero 5, 2023 to Abril 30, 2023 | $ 5,372.25 MXN | $ 31,950.75 MXN | $ 101,695.75 MXN | 5 |
| Mayo 1, 2023 to Septiembre 13, 2023 | $ 4,052.75 MXN | $ 24,410.75 MXN | | 5 |
| Septiembre 14, 2023 to Septiembre 21, 2023 | $ 7,068.75 MXN | $ 43,260.75 MXN | | 5 |
| Septiembre 22, 2023 to Noviembre 30, 2023 | $ 4,241.25 MXN | $ 28,180.75 MXN | | 5 |
| Diciembre 1, 2023 to Diciembre 20, 2023 | $ 4,995.25 MXN | $ 28,180.75 MXN | | 5 |
| Diciembre 21, 2023 to Enero 4, 2024 | $ 7,068.75 MXN | $ 43,260.75 MXN | | 7 |
| Enero 5, 2024 to Abril 30, 2024 | $ 5,372.25 MXN | $ 31,950.75 MXN | $ 103,580.75 MXN | 5 |
| Mayo 1, 2024 to Septiembre 13, 2024 | $ 4,241.25 MXN | $ 28,180.75 MXN | | 5 |
| Septiembre 14, 2024 to Septiembre 21, 2024 | $ 7,068.75 MXN | $ 43,260.75 MXN | | 5 |
| Septiembre 22, 2024 to Noviembre 30, 2024 | $ 4,241.25 MXN | $ 28,180.75 MXN | | 5 |
| Diciembre 1, 2024 to Diciembre 20, 2024 | $ 4,995.25 MXN | $ 28,180.75 MXN | | 5 |
| Diciembre 21, 2024 to Enero 4, 2025 | $ 7,068.75 MXN | $ 43,260.75 MXN | | 7 |
| Enero 5, 2025 to Abril 12, 2025 | $ 5,372.25 MXN | $ 31,950.75 MXN | $ 103,580.75 MXN | 5 |
| Abril 13, 2025 to Abril 20, 2025 | $ 7,068.75 MXN | $ 43,260.75 MXN | | 5 |
| Abril 21, 2025 to Septiembre 12, 2025 | $ 4,241.25 MXN | $ 28,180.75 MXN | | 5 |
| Septiembre 13, 2025 to Septiembre 20, 2025 | $ 7,068.75 MXN | $ 43,260.75 MXN | | 5 |
| Septiembre 21, 2025 to Noviembre 30, 2025 | $ 4,241.25 MXN | $ 28,180.75 MXN | | 5 |
| Diciembre 1, 2025 to Diciembre 19, 2025 | $ 4,995.25 MXN | $ 28,180.75 MXN | | 5 |
| Diciembre 20, 2025 to Enero 4, 2026 | $ 7,068.75 MXN | $ 43,260.75 MXN | | 5 |
| Enero 5, 2026 to Abril 30, 2026 | $ 5,372.25 MXN | $ 31,950.75 MXN | $ 103,580.75 MXN | 5 |
---
Marzo 2023
Do
Lu
Ma
Mi
Ju
Vi
Sá
Abril 2023
Do
Lu
Ma
Mi
Ju
Vi
Sá
Junio 2023
Do
Lu
Ma
Mi
Ju
Vi
Sá
Julio 2023
Do
Lu
Ma
Mi
Ju
Vi
Sá
Agosto 2023
Do
Lu
Ma
Mi
Ju
Vi
Sá
Maps
---
Zona Romantica 5 Min. Drive
Convenience Store 5 Min. Walk
Conchas Chinas Beach 5 Min. Walk
Zoo 15 Min. Drive
Downtown 5 Min. Drive
Restaurants 5 Min. Walk
---
PVRPV tiene una POLÍTICA DE CANCELACIÓN firme para todos los huéspedes. Hacemos todo lo posible para trabajar con nuestros clientes cuando se produce una cancelación, ya que entendemos que suceden situaciones. Sin embargo, nuestras políticas están diseñadas y aprobadas por nuestros propietarios. Por favor revise nuestras políticas de cancelación en su totalidad haciendo clic aquí:
CLICK AQUI PARA VER MAS DE POLITICAS DE RESERVACIÓN
---
Políticas de la Propiedad
- ALL properties represented by PVRPV are NON SMOKING this includes; patios, terraces, outdoor spaces attached to or a part of a Vacation Rental Property - if smoking takes place inside the property – you will be obligated to pay, a fine, an extra cleaning fee and you may be evicted.
- Clients shall not remove any item/s from the property, such as kitchen appliances, glassware, furniture, or any other item.
- The use and enjoyment of the property does not include illegal activities such as the use of illegal drugs, prostitution, selling of goods (illegal or otherwise) and/or kidnapping, this is strictly prohibited.
- Excessive noise that may affect neighbors will be strictly sanctioned as per the local building rules and regulations established by the property that you are occupying.
- PVRPV guests and/or the visitors of the guest(s) are responsible to adhere to the rules, regulations and polices of PVRPV and/or the individual property policies thereof. Failure to obey the rules and policies established will be asked to vacate the property without the right to any refund.
The responsibility to know or adhere to the policies, rules or regulations are the responsibility of the guest.
Esta propiedad tiene sus propias políticas, por favor lee cuidadosamente.
Políticas según lo indicado por la asociación de condominio de la propiedad.
No Fumar.
No hay niños menores de 12 años.
No mascotas bajo ninguna circunstancia. Si el inquilino ignora esta regla, se le aplicará una tarifa plana automática de $ 125.00 que cubrirá cualquier limpieza profunda adicional, aspiración y / o limpieza a vapor profesional de sofás, sillas, cojines, cubiertas de salón o cualquier otro artículo cubierto de tela que pueda tener encontrado cualquier caspa de mascota.

Cualquier daño adicional debido a la existencia de una mascota en la propiedad se cobrará a la tasa pagada por el propietario más el 15%. El conocimiento de una mascota en la propiedad será motivo de desalojo inmediato sin reembolso al arrendatario.

CUALQUIER INFRACCIÓN AL REGLAMENTO DEL CONDOMINIO, SUS ARTÍCULOS DE ORGANIZACIÓN O LA LEY SERÁ CAUSA DE CANCELACIÓN INMEDIATA Y EL ADMINISTRADOR PODRÁ SOLICITAR LA VACACIÓN DE LA UNIDAD PRIVADA A MANO Y EL CONDOMINIO POR PARTE DE LOS OFENSORES.

NOTA: Esta es una unidad COMPLETAMENTE No Fumador. Como cortesía para todos los futuros inquilinos, no se permite fumar en el condominio, no fumar en la terraza, ni colillas de cigarrillos / puros en la basura. Se confirmará el incumplimiento de una multa de $ 200 para cubrir los costos de limpieza profesional ".

Asegúrese de que todo el personal de conserjería tenga conocimiento de esto para que NO den la autorización para fumar EN CUALQUIER LUGAR. Sería injusto para cualquier inquilino no fumador basar su decisión de alquiler en la obtención de una unidad para no fumadores, y entrar en una unidad que huele a algo así como una habitación de hotel antigua de Las Vegas.

Estimados propietarios, administradores de propiedades y agentes de alquiler

Por favor revise este mensaje con las Reglas y Regulaciones actualizadas correspondientes a todos los alquileres.

ARTÍCULO 28
Todos los alquileres de un apartamento deben estar bajo un acuerdo que incluya lo siguiente
cláusula CUALQUIER INFRACCIÓN DEL REGLAMENTO DEL CONDOMINIO, SUS ARTÍCULOS DE
LA ORGANIZACIÓN O LA LEY SERÁN CAUSAS DE CANCELACIÓN INMEDIATA Y LA
EL ADMINISTRADOR PODRÁ PEDIR QUE LA UNIDAD SE VACA POR LOS OFENSORES.

Un reconocimiento firmado de que el arrendatario recibió una copia de las reglas y regulaciones es
también un requisito.

No obstante lo anterior, el (los) propietario (s) conjunto (es) continuarán siendo personalmente responsables de
todas las obligaciones establecidas en los reglamentos, los artículos de la organización y el
ley aplicable.

LOS DOCUMENTOS DEBEN PRESENTARSE AL ADMINISTRADOR PARAMOUNT BAY NO
MÁS TARDE DE 5 DÍAS HÁBILES ANTES DEL INICIO DEL ALQUILER Y DEBE SER
PRESENTADO DE LUNES A VIERNES.

EL AGENTE DE ALQUILER ES RESPONSABLE DE CHECK-IN Y CHECK-OUT. SUPREMO
LA ADMINISTRACIÓN Y EL PERSONAL NO PROPORCIONARÁ NINGÚN SERVICIO DE CONSERJERÍA A
ARRENDATARIOS. SI EL ARRENDADOR TIENE CUALQUIER PROBLEMA CON EL APARTAMENTO EL ARRENDATARIO ES
CONTACTE CON EL AGENTE DE ALQUILER.
A LOS ARRENDATARIOS NO SE LE PERMITIRÁ EL ACCESO A LA PROPIEDAD SI NO HEMOS RECIBIDO EL
DOCUMENTOS CORRECTAMENTE COMPLETADOS ANTES DE LA LLEGADA.

MULTAS POR VIOLACIONES DE LAS NORMAS
Primera infracción: amonestación verbal por parte de Seguridad/Administración

Segunda infracción: multa de $5,000 MXN

Tercera infracción: multa de $10,000 MXN

Cada infracción adicional: multa de $10,000 MXN

Nota: el incumplimiento o la negativa a adherirse a una amonestación verbal constituirá una segunda infracción.

Muchas gracias.

TARIFA ADICIONAL PARA CLIENTES QUE LLEGAN ANTES Y DESPUÉS DE LAS HORAS DE TRABAJO REGULARES

Tenga en cuenta que, si está conduciendo o volando a Puerto Vallarta, debe asegurarse de planear bien sus viajes y estimar llegar a la propiedad alquilada a más tardar a las 8 PM, en cualquier día dado. Clientes que lleguen después de las 8 PM, incurrirá en un cargo adicional de $ 25.00 USD I.V.A incluido que debe pagarse en efectivo. Esto se recogerá al momento del Check In. Además, no hay Check In antes de las 8 AM, en un día determinado, de lo contrario, se aplica la misma tarifa adicional de $ 25.00 en efectivo. La mayoría de las propiedades permiten un control en tiempo de 3 PM.
50 Comentarios
4.9 · 50 Comentarios del Cliente 4.8 · 177 Comentarios al desarrollo
Adam , Or, Usa
2023-01-18 09:17:41

Comments About the Vacation Rental Unit:
would be nice to have some of the basics on site. like paper towels, and coffee filters.

sería bueno tener algunos de los conceptos básicos en el sitio. como toallas de papel y filtros de café.

Comments, Praise or Recommendations for the PVRPV Team:
would like a text or a call when the maid is coming as a heads up.

Me gustaría recibir un mensaje de texto o una llamada cuando venga la criada como aviso.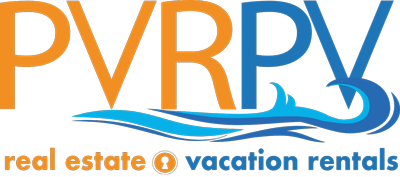 Respuesta de PVRPV
Thanks Adam for taking the time to complete the survey for your stay at Paramount Bay 805. We will share your comments with the staff involved in your vacation and the owner and their property manager. We look forward in seeing you again soon in Puerto Vallarta. Let us help you Buy, Rent and Maintain your next vacation property. We are Puerto Vallarta.

Gracias Adam por tomarse el tiempo de llenar esta encuesta sobre tu estadía en Paramount Bay 805. Compartiremos sus comentarios con el personal involucrado en sus vacaciones, propietario y administrador de la propiedad. Esperamos verlo nuevamente en Puerto Vallarta pronto. Permítanos ayudarlo a Comprar, Renta y Mantener su próxima propiedad vacacional. Nosotros somos Puerto Vallarta.