Selva Romantica - Vista Hermosa
---
About this Property
---
Penthouse
1
2
2
0 Metros Cuadrados/ 0 Pies cuadrados
2008
1 Cama Queen -
N/A
México
Jalisco
Puerto Vallarta
Viejo Vallarta
1 por cada 7 días de renta
Insurance of $ 659.75 MXN to cover up to 500.00 Dollars
---
Esta emocionante casa de alquiler de áticos en la cima de un árbol es simplemente una joya escondida ubicada a solo dos cuadras de la playa.

Diseñado profesionalmente y artísticamente, este dormitorio disfruta de increíbles vistas de la ciudad de Puerto Vallartas y de los alrededores de la jungla. Los altos techos abovedados crean una sensación espaciosa sofisticada pero muy cómoda para esta escapada perfecta para la pareja rejuvenecida.

Internet accesible tanto en el dormitorio como en la cocina. Una nueva lavadora y secadora ha sido convenientemente ubicada para sus necesidades. A solo unos pasos del muelle y la playa de Los Muertos, así como de todas las tiendas, restaurantes y galerías de Olas Altas.

Esta casa de vacaciones está ubicada en el exclusivo y preferido complejo de condominios Selva Romántica, en el nuevo edificio PELICANOS, en la Zona Romantica o el área del Casco Antiguo.

Las áreas comunes incluyen una gran piscina desbordante, una piscina de inmersión infinita más pequeña, instalaciones de última generación, un bar grande y una zona de picnic con asador. Las vistas te dejarán sin aliento.

** propiedad está a la venta, muestra con 24 horas de anticipación **

* Nota, esta unidad no tiene elevador.
*** NOTA: Puede haber un poco de ruido en la construcción debido a la construcción que ocurre en el vecindario.
*** Debido al cambio climático, el próximo lunes 15 de abril de 2019, el calentador de la piscina se apagará. El calentador del jacuzzi permanecerá encendido, como siempre.
***El gimnasio está fuera de servicio hasta nuevo aviso.
---
REGISTRO DE LLEGADA y REGISTRO DE SALIDA
La hora de entrada para todas las propiedades es a las 3:00 pm y la hora de salida para todas las propiedades es a las 11:00 am. Si necesita un ENTRAR temprano o un SALIR tarde, comuníquese con su conserje de PVRPV.
click here to view more about check-in and check-out
Construction & Growth in Puerto Vallarta
Neither PVRPV or property owners or their representatives shall under no circumstance be held responsible for any disturbance, construction noise, dust/debris or inconvenience the guest may experience while occupying the vacation property. Whether this caused by the actions of the neighboring buildings, units within the same complex, construction, renovations, mandatory repairs, public service workers or unforeseen circumstances in the surrounding area, NO refunds, reimbursements, discounts or future credits can be issued. This would also include and is not limited to the closure of condo common areas for upgrades and / or repairs. These situations are completely beyond our control and are the result of robust and growing communities.
Due to the continued and constant investment, growth, upgrades and renovations in Puerto Vallarta, from time to time there may be a minor interruption of public services including hydro, water or sewer or the lack thereof. Although this is not a common problem in PV, it can happen.
Características
La mayoría de nuestras propiedades están equipadas de todos modos, por favor revisa la lista de características:
Aire Acondicionado

Amueblado

Burro de Planchar

Cafetera

Caja de Seguridad en la Unidad

Estacionamiento

Estacionamiento en Calle

Fumar - No Permitido

Horno Tostador

Internet Inalámbrico

Jacuzzi en Edificio

Lavadora

Lavavajillas

Licuadora

Mascotas - No Permitidas

Microondas

Niños - No Permitidos

Palapa

Parrilla de Mesa

Plancha

Refrigerador

Reloj Despertador

Sábanas

Secadora de Pelo

Secadora de Ropa

Teléfono - Llamadas Locales

Televisión

Toallas

Tostador

TV (Television por Cable)

Vista a la Ciudad

Vista a la Montaña

Vista a la Selva
This property does not have a video, please refer to the photos or 3D property tour
Precios
---
Todas las tarifas están en USD, la tasa de cambio hoy es: $ 18.85 MXN por USD
Rates displayed in USD. The transaction will be completed in the equivalent MXN pesos.
| Rango de Fechas | Precio / Noche | Precio / Semana | Precio / Mes | Minimo de Noches |
| --- | --- | --- | --- | --- |
| Enero 4, 2023 to Abril 1, 2023 | $ 3,185.65 MXN | $ 22,299.55 MXN | | 5 |
| Abril 2, 2023 to Abril 9, 2023 | $ 3,883.10 MXN | $ 27,181.70 MXN | | 7 |
| Abril 10, 2023 to Abril 30, 2023 | $ 3,185.65 MXN | $ 22,299.55 MXN | | 5 |
| Mayo 1, 2023 to Octubre 31, 2023 | $ 2,620.15 MXN | $ 18,341.05 MXN | | 5 |
| Noviembre 1, 2023 to Diciembre 19, 2023 | $ 3,562.65 MXN | $ 22,676.55 MXN | | 5 |
| Diciembre 20, 2023 to Diciembre 31, 2023 | $ 4,260.10 MXN | $ 27,558.70 MXN | | 7 |
| Enero 1, 2024 to Febrero 29, 2024 | $ 3,562.65 MXN | $ 22,676.55 MXN | | 30 |
| Marzo 1, 2024 to Marzo 23, 2024 | $ 3,562.65 MXN | $ 22,676.55 MXN | | 5 |
| Marzo 24, 2024 to Marzo 31, 2024 | $ 4,260.10 MXN | $ 27,558.70 MXN | | 7 |
| Abril 1, 2024 to Abril 30, 2024 | $ 3,562.65 MXN | $ 22,676.55 MXN | | 5 |
| Mayo 1, 2024 to Octubre 31, 2024 | $ 2,997.15 MXN | $ 18,718.05 MXN | | 5 |
| Noviembre 1, 2024 to Diciembre 19, 2024 | $ 3,562.65 MXN | $ 22,676.55 MXN | | 5 |
| Diciembre 20, 2024 to Diciembre 31, 2024 | $ 4,260.10 MXN | $ 27,558.70 MXN | | 7 |
| Enero 1, 2025 to Febrero 28, 2025 | $ 3,562.65 MXN | $ 22,676.55 MXN | | 30 |
| Marzo 1, 2025 to Abril 12, 2025 | $ 3,562.65 MXN | $ 22,676.55 MXN | | 5 |
| Abril 13, 2025 to Abril 20, 2025 | $ 4,260.10 MXN | $ 27,558.70 MXN | | 7 |
| Abril 21, 2025 to Abril 30, 2025 | $ 3,562.65 MXN | $ 22,676.55 MXN | | 5 |
| Mayo 1, 2025 to Octubre 31, 2025 | $ 2,997.15 MXN | $ 18,718.05 MXN | | 5 |
| Noviembre 1, 2025 to Diciembre 19, 2025 | $ 3,562.65 MXN | $ 22,676.55 MXN | | 5 |
| Diciembre 20, 2025 to Diciembre 31, 2025 | $ 4,260.10 MXN | $ 27,558.70 MXN | | 7 |
| Enero 1, 2026 to Febrero 28, 2026 | $ 3,562.65 MXN | $ 22,676.55 MXN | | 30 |
---
Marzo 2023
Do
Lu
Ma
Mi
Ju
Vi
Sá
Abril 2023
Do
Lu
Ma
Mi
Ju
Vi
Sá
Junio 2023
Do
Lu
Ma
Mi
Ju
Vi
Sá
Julio 2023
Do
Lu
Ma
Mi
Ju
Vi
Sá
Agosto 2023
Do
Lu
Ma
Mi
Ju
Vi
Sá
Maps
---
Los Muertos Beach 5 Min. Walk
Bar 10 Min. Walk
Restaurants 5 Min. Walk
Bus stop to Mismaloya 15 Min. Walking Distance
Malecon 10 Min. Walk
Airport 40 Min. Drive
---
Lugares cercanos
PVRPV tiene una POLÍTICA DE CANCELACIÓN firme para todos los huéspedes. Hacemos todo lo posible para trabajar con nuestros clientes cuando se produce una cancelación, ya que entendemos que suceden situaciones. Sin embargo, nuestras políticas están diseñadas y aprobadas por nuestros propietarios. Por favor revise nuestras políticas de cancelación en su totalidad haciendo clic aquí:
CLICK AQUI PARA VER MAS DE POLITICAS DE RESERVACIÓN
---
Políticas de la Propiedad
- ALL properties represented by PVRPV are NON SMOKING this includes; patios, terraces, outdoor spaces attached to or a part of a Vacation Rental Property - if smoking takes place inside the property – you will be obligated to pay, a fine, an extra cleaning fee and you may be evicted.
- Clients shall not remove any item/s from the property, such as kitchen appliances, glassware, furniture, or any other item.
- The use and enjoyment of the property does not include illegal activities such as the use of illegal drugs, prostitution, selling of goods (illegal or otherwise) and/or kidnapping, this is strictly prohibited.
- Excessive noise that may affect neighbors will be strictly sanctioned as per the local building rules and regulations established by the property that you are occupying.
- PVRPV guests and/or the visitors of the guest(s) are responsible to adhere to the rules, regulations and polices of PVRPV and/or the individual property policies thereof. Failure to obey the rules and policies established will be asked to vacate the property without the right to any refund.
The responsibility to know or adhere to the policies, rules or regulations are the responsibility of the guest.
Esta propiedad tiene sus propias políticas, por favor lee cuidadosamente.
REGLAS PARA INVITADOS

Para preservar la sensación de oasis residencial de Selva Romanticas, única y tranquila, amigable con la naturaleza, los propietarios han aceptado cumplir con las siguientes reglas. Si, por algún motivo, no está dispuesto a cumplir con estas normas, le solicitamos que busque otras propiedades para su estadía en Puerto Vallarta.

Aceptación y cumplimiento de las normas Se espera que todas las personas que cumplan con los requisitos, así como sus familias, invitados (ya sea que paguen o no el privilegio), visitantes y empleados cumplan cabalmente con estas normas y aquellas establecidas por edificios individuales.

Ocupación
Los estudios y las unidades de un dormitorio no deberán tener más de cuatro (4) personas (propietarios e invitados) en total en residencia a la vez. Las unidades de dos dormitorios no deberán tener más de seis (6) personas (propietarios e invitados) en total en residencia a la vez. Los propietarios y sus invitados pueden entretener a un número razonable de invitados adicionales entre las 8:00 a.m. y medianoche

Comportamiento general y cortesía
El respeto mutuo y el lenguaje decente y apropiado se esperan en todo momento. Se espera un comportamiento ordenado, pacífico y legal en todo momento. Observamos el tiempo de silencio desde las 10:00 p.m. hasta las 8:00 a.m. en todas las áreas comunes, en unidades individuales y en las instalaciones de lavandería. Ninguna actividad debe molestar a otros propietarios e invitados. El volumen del equipo de sonido no debe escucharse fuera de condominios individuales. La ropa, las toallas y otros artículos no deben verse desde ninguna área común (en balcones, ventanas o pasillos).

Funciones y horas de administración y seguridad
La oficina de Selva Romántica está abierta para negocios entre las 8:30 a.m. y 6:30 P.M., de lunes a viernes, y entre las 8:30 p.m. y 3:00 p.m. el sábado para tratar solo con las necesidades y problemas del propietario.


La oficina y el personal de seguridad no son responsables de saludar a los invitados, darles las llaves a los invitados ni organizar actividades turísticas. El propietario o la agencia de administración de la propiedad de los propietarios debe proporcionar arreglos para estas necesidades. El propietario o la agencia de gestión de la propiedad de los propietarios proporcionarán un nombre de contacto y un número de teléfono de 24 horas a todos los huéspedes para su uso durante toda su estancia. Se ruega a los huéspedes que no se pongan en contacto con el personal de la oficina de Selva Romantica para recibir asistencia, excepto en caso de emergencias graves relacionadas con la seguridad o la salud. Los huéspedes con otras necesidades de información y de emergencia deben comunicarse con el propietario o la agencia de administración de propiedades de los propietarios. Si se espera que el personal de la oficina de Selva Romantica satisfaga estas necesidades, se puede cobrar una tarifa. Antes de la llegada, los nombres de todos los huéspedes y sus fechas de llegada y salida se incluirán en la lista del personal de la oficina para que los utilice el personal de seguridad. A los invitados no registrados se les puede negar el acceso a Selva Romantica. Todos los huéspedes deben registrarse con seguridad antes de ingresar al local. Los agentes gerenciales que acompañan a los huéspedes a Selva Romántica no deben ignorar, por ningún motivo, este requisito. Los guardias de seguridad no tienen acceso a condominios individuales y no pueden proporcionar llaves.

Piscina y gimnasio
El uso de la piscina y el gimnasio es bajo su propio riesgo. No hay salvavidas o personal de supervisión de turno. Se esperan trajes de baño y ejercicio adecuados. Personas incontinentes y bebés deben usar pañales de natación. Las lociones y aceites bronceadores deben eliminarse antes de ingresar a la piscina o al gimnasio. Nunca se fuma en la piscina, la bañera de hidromasaje o en el gimnasio.

Se permite fumar en la palapa grande, pero solo con el permiso y la debida consideración de los demás. No se permite reservar muebles en la piscina.

Los artículos personales y la basura deberán retirarse de las áreas de la piscina y el gimnasio al salir. Otros artículos que quedan por más de una hora serán eliminados.

No traiga contenedores, alimentos o bebidas frágiles cerca de la piscina, la bañera de hidromasaje o en el gimnasio. Se permiten botellas de agua en el gimnasio.


No coloque muebles ni use calzado en la piscina o el jacuzzi. No retire el equipo, los muebles o los cojines del área de la piscina o el gimnasio. Debido al tamaño pequeño de la piscina, los dispositivos de flotación deben ser de un tamaño razonable. Los sistemas de sonido de cualquier tipo solo deben ser escuchados por su operador. Los invitados no pueden alojar actividades de grupos grandes o no invitados en el área de la piscina.

La seguridad
Los invitados no deberán duplicar ni prestar claves a nadie. No invite a extraños al complejo por ningún motivo. Utilice precauciones para evitar el robo de propiedad personal y privada. Los cambios de cableado deben ser aprobados por la Administración. No obstruya, de ninguna manera, ninguna de las áreas comunes, escaleras o pasillos.

No traiga ni almacene materiales peligrosos y / o inflamables en ningún área común o condominio.

Mascotas
Los huéspedes no pueden tener mascotas en las instalaciones. Solo los dueños en residencia pueden tener mascotas.

Basura
Para reducir los problemas de roedores e insectos, la basura debe tomarse diariamente en contenedores verdes designados ubicados alrededor del perímetro exterior de la propiedad. (Los botes de basura ubicados cerca del gimnasio son solo para desechar la basura de la piscina y no deben usarse para eliminar la basura de los condominios individuales).

Aplicación
La Asociación de Propietarios ha autorizado a la Administración a rechazar servicios o, si es necesario, a desalojar a cualquier persona que muestre una falta de voluntad para cumplir con estas reglas mientras esté en Selva Romántica. Además, si la mala conducta de los invitados o visitantes es tal que se necesita la asistencia de la Administración o del personal de seguridad, la Asociación de Propietarios puede imponer multas.

TARIFA ADICIONAL PARA CLIENTES QUE LLEGAN ANTES Y DESPUÉS DE LAS HORAS DE TRABAJO REGULARES

Tenga en cuenta que si está conduciendo o volando a Puerto Vallarta, debe asegurarse de planear bien sus viajes y esperar llegar a la propiedad alquilada a más tardar a las 8 PM. en cualquier día dado. Los clientes que lleguen después de las 8 p.m., incurrirán en un cargo adicional de $ 25.00 USD I.V.A Incluido que debe pagarse en efectivo. Esto se cobrará al momento del check in. Además, no hay cheque a tiempo antes de las 8 a.m. en un día determinado, de lo contrario, se aplica la misma tarifa adicional de $ 25.00 dólares en efectivo. La mayoría de las propiedades permiten un control en tiempo de 3 p.m.
54 Comentarios
4.8 · 54 Comentarios del Cliente 4.9 · 379 Comentarios al desarrollo
Dan, Florida USA ,
2023-03-20 10:08:32

Comments About the Vacation Rental Unit:
The shower, water pressure was very low, making it difficult to take showers. The chairs which had previously been in the bedroom, replaced outside and were beginning be damaged by the weather. The pool continues to be beautiful, making it one of the best features of the property. We would suggest some umbrellas for the upper deck to make it usable for all guests.


La ducha, la presión del agua era muy baja, lo que dificultaba ducharse. Las sillas que habían estado previamente en el dormitorio, fueron movidas al exterior y empezaron a ser dañadas por el clima. La piscina sigue siendo hermosa, por lo que es una de las mejores características de la propiedad. Sugeriríamos algunas sombrillas para la cubierta superior para que sea utilizable para todos los huéspedes.

Comments, Praise or Recommendations for the PVRPV Team:
Kim was our PVRPV agent. She is very friendly and responsive. We have had no problems dealing with PVRPV in the past. We definitely recommend them to all of our friends.

Kim fue nuestra agente de PVRPV. Es muy amable y receptiva. No hemos tenido ningún problema con PVRPV en el pasado. Definitivamente los recomendamos a todos nuestros amigos.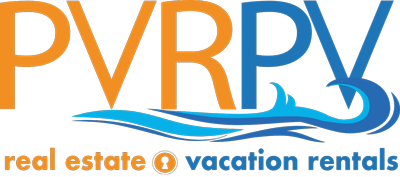 Respuesta de PVRPV
Thanks Dan for taking the time to complete the survey for your stay at Selva Romantica - Vista Hermosa. We will share your comments with the staff involved in your vacation and the owner and their property manager. We look forward in seeing you again soon in Puerto Vallarta. Let us help you Buy, Rent and Maintain your next vacation property. We are Puerto Vallarta.

Gracias Dan por tomarse el tiempo de llenar esta encuesta sobre tu estadía en Selva Romantica - Vista Hermosa. Compartiremos sus comentarios con el personal involucrado en sus vacaciones, propietario y administrador de la propiedad. Esperamos verlo nuevamente en Puerto Vallarta pronto. Permítanos ayudarlo a Comprar, Renta y Mantener su próxima propiedad vacacional. Nosotros somos Puerto Vallarta.