V399 409
---
About this Property
---
Estudio
1
1
2
67.76 Metros Cuadrados/ 729.37 Pies cuadrados
2011
1 Cama Queen -
N/A
México
Jalisco
Puerto Vallarta
Viejo Vallarta
1 por cada 7 días de renta
Insurance of $ 659.75 MXN to cover up to 500.00 Dollars
---
PVRPV Puerto Vallarta Vacations presenta V399 unidad 409 situado en el Condominio V399 justo en el corazón del antiguo de Puerto Vallarta y la Zona Romántica.

El complejo V399 ofrece el confort único y sofisticado. La zona común en la azotea se completa con una amplia piscina climatizada, 2 jacuzzis, asador de gas y comedor, sillas para sol y sillones además de áreas con televisión y un acceso controlado, ??vistas de la Bahía de Banderas, la Sierra Madre, la selva y las luces de la ciudad de Puerto Vallarta.

A sólo 3 cuadras de la Bahía de Banderas, Playa de los Muertos y el "Malecón", junto al mar de Puerto Vallarta, podrá disfrutar de un paseo fácil a todo lo que Vallarta tiene para ofrecer sin colinas que subir y absolutamente ninguna necesidad de conducir o taxi. El edificio le ofrece intimidad y confort. Algunas de las atracciones de los alrededores incluyen restaurantes gourmet, salones de lujo y bares, galerías de arte.

V399 409 se encuentra en el cuarto piso del complejo, que dispone de aire acondicionado en toda la casa y que incluye una cocina totalmente amueblada con encimera de granito, electrodomésticos de acero inoxidable, estufa, horno, lavavajillas, microondas, nevera con hielo filtrado automático y dispensador de agua. También hay una lavadora y secadora disponibles para su uso personal.

El comedor tiene capacidad para dos personas y el salón contiguo tiene un cómodo sofá, televisión de alta definición de pantalla plana con cable.

V399 409 es un magnífico estudio que ofrece 1 cama matrimonial, aire acondicionado, ventilador de techo y un baño completo. A pesar de que sólo hay una ventana en la unidad, es muy agradable y acogedor. Su estancia aquí será muy cómodo, como en casa. Tenga en cuenta que este estudio no tiene patio exterior y tiene ventanas que dan al patio interior.

A pesar de que sólo hay una ventana en la unidad que da al patio interior, es muy acogedor y acogedor. Hacer su estancia aquí muy cómodo como en casa. Tenga en cuenta este estudio no tiene patio al aire libre y tiene ventanas que dan al patio interior.

Póngase en contacto con los expertos de PVRPV Puerto Vallarta Vacations y reserve hoy en V399 409!
---
REGISTRO DE LLEGADA y REGISTRO DE SALIDA
La hora de entrada para todas las propiedades es a las 3:00 pm y la hora de salida para todas las propiedades es a las 11:00 am. Si necesita un ENTRAR temprano o un SALIR tarde, comuníquese con su conserje de PVRPV.
click here to view more about check-in and check-out
Construction & Growth in Puerto Vallarta
Neither PVRPV or property owners or their representatives shall under no circumstance be held responsible for any disturbance, construction noise, dust/debris or inconvenience the guest may experience while occupying the vacation property. Whether this caused by the actions of the neighboring buildings, units within the same complex, construction, renovations, mandatory repairs, public service workers or unforeseen circumstances in the surrounding area, NO refunds, reimbursements, discounts or future credits can be issued. This would also include and is not limited to the closure of condo common areas for upgrades and / or repairs. These situations are completely beyond our control and are the result of robust and growing communities.
Due to the continued and constant investment, growth, upgrades and renovations in Puerto Vallarta, from time to time there may be a minor interruption of public services including hydro, water or sewer or the lack thereof. Although this is not a common problem in PV, it can happen.
Características
La mayoría de nuestras propiedades están equipadas de todos modos, por favor revisa la lista de características:
Acceso para Silla de Ruedas

Aire Acondicionado

Alberca - Con Calentador

Amueblado

Burro de Planchar

Cafetera

Elevador

Estacionamiento

Fumar - No Permitido

Horno

Internet Inalámbrico

Lavadora

Lavavajillas

Licuadora

Mascotas - Permitidas

Microondas

Niños - Permitidos

Parrilla de Mesa

Plancha

Refrigerador

Sábanas

Secadora de Pelo

Secadora de Ropa

Televisión

Toallas

Tostador

Triturador

TV (Televisión por Satélite)

Ventiladores de Techo
Precios
---
Todas las tarifas están en USD, la tasa de cambio hoy es: $ 18.85 MXN por USD
Rates displayed in USD. The transaction will be completed in the equivalent MXN pesos.
| Rango de Fechas | Precio / Noche | Precio / Semana | Precio / Mes | Minimo de Noches |
| --- | --- | --- | --- | --- |
| Enero 4, 2023 to Abril 1, 2023 | $ 2,356.25 MXN | $ 13,195.00 MXN | $ 41,470.00 MXN | 5 |
| Abril 2, 2023 to Abril 9, 2023 | $ 3,016.00 MXN | $ 21,112.00 MXN | | 7 |
| Abril 10, 2023 to Abril 30, 2023 | $ 2,356.25 MXN | $ 13,195.00 MXN | $ 41,470.00 MXN | 5 |
| Mayo 1, 2023 to Octubre 31, 2023 | $ 1,508.00 MXN | $ 9,425.00 MXN | $ 28,275.00 MXN | 5 |
| Noviembre 1, 2023 to Diciembre 19, 2023 | $ 2,356.25 MXN | $ 13,195.00 MXN | $ 41,470.00 MXN | 5 |
| Diciembre 20, 2023 to Enero 3, 2024 | $ 3,016.00 MXN | $ 21,112.00 MXN | | 7 |
| Enero 4, 2024 to Marzo 23, 2024 | $ 2,356.25 MXN | $ 13,195.00 MXN | $ 41,470.00 MXN | 5 |
| Marzo 24, 2024 to Marzo 31, 2024 | $ 3,016.00 MXN | $ 21,112.00 MXN | | 7 |
| Abril 1, 2024 to Abril 30, 2024 | $ 2,356.25 MXN | $ 13,195.00 MXN | $ 41,470.00 MXN | 5 |
| Mayo 1, 2024 to Octubre 31, 2024 | $ 1,508.00 MXN | $ 9,425.00 MXN | $ 28,275.00 MXN | 5 |
| Noviembre 1, 2024 to Diciembre 19, 2024 | $ 2,356.25 MXN | $ 13,195.00 MXN | $ 41,470.00 MXN | 5 |
| Diciembre 20, 2024 to Enero 3, 2025 | $ 3,016.00 MXN | $ 21,112.00 MXN | | 7 |
| Enero 4, 2025 to Abril 12, 2025 | $ 2,356.25 MXN | $ 13,195.00 MXN | $ 41,470.00 MXN | 5 |
| Abril 13, 2025 to Abril 20, 2025 | $ 3,016.00 MXN | $ 21,112.00 MXN | | 7 |
| Abril 21, 2025 to Abril 30, 2025 | $ 2,356.25 MXN | $ 13,195.00 MXN | $ 41,470.00 MXN | 5 |
| Mayo 1, 2025 to Octubre 31, 2025 | $ 1,508.00 MXN | $ 9,425.00 MXN | $ 28,275.00 MXN | 5 |
| Noviembre 1, 2025 to Diciembre 19, 2025 | $ 2,356.25 MXN | $ 13,195.00 MXN | $ 41,470.00 MXN | 5 |
| Diciembre 20, 2025 to Enero 3, 2026 | $ 3,016.00 MXN | $ 21,112.00 MXN | | 7 |
---
Marzo 2023
Do
Lu
Ma
Mi
Ju
Vi
Sá
Abril 2023
Do
Lu
Ma
Mi
Ju
Vi
Sá
Junio 2023
Do
Lu
Ma
Mi
Ju
Vi
Sá
Julio 2023
Do
Lu
Ma
Mi
Ju
Vi
Sá
Agosto 2023
Do
Lu
Ma
Mi
Ju
Vi
Sá
Maps
---
Restaurants & Bars 2 Min. Walk
Convenience Store 1 Min. Walk
ATM 5 Min. Walk
Hospital 3 Min. Walk
Galleries 5 Min. Walk
Los Muertos Beach 5 Min. Walk
Los Muertos Pier 10 Min. Walk
Rio Cuale Municipal Market 10 Min. Walk
Lazaro Cardenas Park 5 Min. Walk
Puerto Vallarta International Airport 40 Min. Drive
---
PVRPV tiene una POLÍTICA DE CANCELACIÓN firme para todos los huéspedes. Hacemos todo lo posible para trabajar con nuestros clientes cuando se produce una cancelación, ya que entendemos que suceden situaciones. Sin embargo, nuestras políticas están diseñadas y aprobadas por nuestros propietarios. Por favor revise nuestras políticas de cancelación en su totalidad haciendo clic aquí:
CLICK AQUI PARA VER MAS DE POLITICAS DE RESERVACIÓN
---
Políticas de la Propiedad
- ALL properties represented by PVRPV are NON SMOKING this includes; patios, terraces, outdoor spaces attached to or a part of a Vacation Rental Property - if smoking takes place inside the property – you will be obligated to pay, a fine, an extra cleaning fee and you may be evicted.
- Clients shall not remove any item/s from the property, such as kitchen appliances, glassware, furniture, or any other item.
- The use and enjoyment of the property does not include illegal activities such as the use of illegal drugs, prostitution, selling of goods (illegal or otherwise) and/or kidnapping, this is strictly prohibited.
- Excessive noise that may affect neighbors will be strictly sanctioned as per the local building rules and regulations established by the property that you are occupying.
- PVRPV guests and/or the visitors of the guest(s) are responsible to adhere to the rules, regulations and polices of PVRPV and/or the individual property policies thereof. Failure to obey the rules and policies established will be asked to vacate the property without the right to any refund.
The responsibility to know or adhere to the policies, rules or regulations are the responsibility of the guest.
Esta propiedad tiene sus propias políticas, por favor lee cuidadosamente.
ESTA ES UNA PROPIEDAD LIBRE DE HUMO
No fumar dentro de la propiedad, la unidad, en las terrazas / balcones, en la piscina o en las áreas comunes
Se permite fumar fuera de la puerta / portón principal

Condominio Vallarta 399
Normas y reglamentos para los no propietarios

A. Generalidades
1. Condominio Vallarta 399, "V399", es un edificio residencial privado y no debe ser interpretado como un resort u hotel. El personal no está disponible para servicios privados o de huéspedes durante su horario de trabajo.
2. Estas normas incorporan los reglamentos detallados en los estatutos de V399. Este documento no lo incluye todo. Para obtener información adicional, consulte el régimen de condominio V399.
3. El ruido dentro de una unidad y en las áreas comunes, incluyendo el vestíbulo, el patio y la terraza, debe mantenerse a un nivel mínimo, especialmente entre las horas de 11:00pm y 9:00am.
4. Los huéspedes deben estar registrados en la recepción y acompañados por un ocupante en todo momento.
5. 5. Se espera un comportamiento moral y de respeto a los demás en todo momento. Se prohíbe la desnudez y el exhibicionismo sexual visible para los demás.
6. No se permite fumar en las áreas comunes.
7. Poner los vasos y todos los demás objetos que puedan caerse de la barandilla de la terraza o lanzar material para fumar y otros objetos desde una terraza es peligroso para los ocupantes de abajo y está estrictamente prohibido.
8. V399 no se hace responsable de los daños o la pérdida de bienes personales.

B. Ocupación y registro de no propietarios
1. Con la excepción de cuando el propietario está presente, el número de ocupantes no propietarios que residen en una unidad está limitado a 2 adultos en una unidad de estudio; 4 adultos en una unidad de un dormitorio; y 6 adultos en una unidad de dos dormitorios por un mínimo de tres noches consecutivas.
2. Los ocupantes que no sean propietarios deben registrarse con Seguridad o el Administrador a su llegada, proporcionando las fechas de ocupación, el nombre, la edad, la ciudad y el estado de residencia de la parte responsable y los nombres de todos los demás ocupantes. El Administrador y/o Seguridad denegarán el acceso a las instalaciones si no se cumplen estos requisitos.

C. Normas de la terraza - 7ª planta
1. El horario de la terraza es de 8:00 a.m. a 12:00 a.m., de domingo a sábado. Aunque la terraza permanece abierta hasta la medianoche, se debe respetar el horario de silencio de las 23:00 a las 9:00 horas.
2. El uso de la piscina y los jacuzzis es bajo su propio riesgo. Las cubiertas de los jacuzzis deben retirarse completamente antes de su uso y volver a colocarse después. No hay socorristas ni asistentes de servicio. Los niños menores de 12 años deben estar acompañados por un adulto.
3. 3. Se requiere un traje de baño adecuado en la piscina y los jacuzzis. Se prohíbe la desnudez.
4. No se permite el comportamiento y el ruido excesivo en la terraza que disminuya el disfrute de los demás en la zona o moleste a los ocupantes de las unidades cercanas.
5. 5. El mobiliario no se puede reservar. El mobiliario se utiliza por orden de llegada. Los muebles no deben ser movidos en las rocas, ya que esto provoca daños en la membrana que se encuentra debajo.
6. 6. No se permite el uso de vidrio u otros objetos rompibles dentro o cerca de la piscina o los jacuzzis. No se permite comer ni beber dentro de la piscina o los jacuzzis.
7. La zona de barbacoa debe ser reservada con al menos 48 horas de antelación a través del Administrador.
8. Los objetos personales y la basura deben ser retirados al salir de la terraza.
9. Los no propietarios podrán alojar un máximo de dos invitados, mientras estén presentes, en las zonas comunes. Para alojar a un mayor número de invitados es necesario contar con la autorización previa de la Administración.
10.No se permite la presencia de animales de compañía en la terraza.
11.También se deben cumplir las normas de la terraza/piscina que aparecen en la señalización de la misma.

D. Aparcamiento
1. Los vehículos deben ser estacionados en el espacio designado de la unidad de condominio ocupada y mantenerse en condiciones de funcionamiento.
2. Los espacios de estacionamiento no pueden ser utilizados como almacenamiento o alquilados por separado de la unidad.
3. 3. En caso de emergencia o de que un vehículo esté estacionado en un espacio no autorizado y el propietario no esté disponible, el vehículo será remolcado a expensas del propietario.

E. Aspecto exterior
1. Bajo ninguna circunstancia los ocupantes pueden quitar la estética uniforme del edificio colgando cualquier cosa de las barandillas, ventanas, balcones y puertas como toallas, luces, pancartas, carteles o anuncios. Las cortinas exteriores deben ser de color neutro.
2. No se pueden guardar objetos personales en las zonas comunes.

F. Mascotas
1. Las mascotas deben estar con correa y bajo control en todo momento en las zonas comunes. Las mascotas no están permitidas en la terraza de la 7ª planta.
2. Los desechos de las mascotas deben ser recogidos inmediatamente y eliminados adecuadamente.
3. 3. Si el administrador recibe quejas por escrito de tres propietarios distintos sobre la misma mascota en un periodo de 30 días, la mascota tendrá que abandonar el edificio.

G. Aplicación y sanciones
1. Los no propietarios que infrinjan las normas pueden incurrir en sanciones económicas contra la unidad ocupada y están sujetos al desalojo del edificio por infracciones más graves o continuas.

PRINCIPIOS utilizados por el Consejo y la Administración para el desarrollo de los protocolos y normas del COVID

Seguir las recomendaciones de las autoridades locales de salud pública
Demostrar prácticas seguras, incluyendo el distanciamiento social y los requisitos de máscara Garantizar un control y una aplicación eficaces
Proporcionar un disfrute justo y equitativo del espacio común
Se recuerda a todos los residentes y visitantes algunos aspectos básicos de COVID para reducir el riesgo de transmisión

- llevar una máscara facial
- mantener la distancia social (permanecer al menos a 1,5 metros de distancia)
- mantener las manos alejadas de la cara
- lavarse las manos y las superficies que se tocan con frecuencia
- manténgase dentro de su burbuja y mantenga su burbuja pequeña

Introducción de nuevas normas temporales

1. Distanciamiento social. El mobiliario se ha colocado estratégicamente en el Atrio y en la 7ª planta para seguir las recomendaciones de distanciamiento estratégico de las autoridades sanitarias. Para ayudar a garantizar un distanciamiento social adecuado en el Vestíbulo, Seguridad supervisará la actividad y controlará la entrada, según sea necesario.
2. 2. Máscaras obligatorias para TODOS. Es obligatorio llevar máscaras sobre la nariz y la boca, en todo momento, en las zonas públicas del edificio. Se permiten excepciones SÓLO cuando:
a. pueda mantener una distancia segura de 1,5 metros de otras personas que no formen parte de su "burbuja", Y
b. esté parado (por ejemplo, cuando esté sentado en una tumbona o silla o de pie en la zona del bar); O
c. caminando hacia/desde la piscina/jacuzzi; O
d. en la piscina/jacuzzi
3. 3. Ocupantes registrados sólo en las zonas comunes de reunión. Sólo los Ocupantes Registrados que pernocten pueden utilizar los espacios comunes de reunión (Nivel 7, Atrio) - no se permiten visitantes en estas áreas.
4. 4. Límites del ascensor. Para mantener los requisitos de distanciamiento social, se recomienda encarecidamente que el ascensor sólo sea utilizado por una "burbuja" a la vez.

5. Cumplimiento: La seguridad requerirá que cualquier violación sea inmediatamente remediada y el Propietario de la unidad será notificado por el Administrador (es decir, una advertencia oficial) y se le pedirá que refuerce las reglas con los Ocupantes. Si se repiten las infracciones por parte de los ocupantes de la misma unidad, se notificará al propietario y se le impondrá una multa: primera infracción: 50 dólares; segunda infracción: 100 dólares; tercera infracción y siguientes: 250 dólares.
____________________________________

Cambios temporales en las normas existentes

1. 1. Reconocimiento y Compromiso. Todos los ocupantes, representados por un ocupante principal, deben firmar una declaración indicando que entienden y se comprometen con las normas V399, incluyendo cualquier norma temporal específica de COVID. Se recuerda a los propietarios para asegurarse de que todos los ocupantes son conscientes de las normas y de este requisito de compromiso firmado antes de su llegada a V399.
2. Cambios en el área de la piscina. Es esencial reducir la ocupación de cualquier área común y asegurar que se pueda mantener el distanciamiento social. El mobiliario se colocará de forma coherente con las recomendaciones locales. Se restringirán las reuniones. Algunos ejemplos de normas y recordatorios son
a. Se aplicarán estrictamente todas las normas de la zona de la piscina (por ejemplo, no mover el mobiliario, no guardar las tumbonas durante más de 20 minutos, etc.).
b. El uso de la(s) bañera(s) de hidromasaje está restringido a los ocupantes de una "burbuja" a la vez.
c. Es obligatorio mantenerse a 1,5 metros de distancia de los que están fuera de su "burbuja", incluso mientras están en la piscina.
d. La administración puede implementar un límite de tiempo en el uso de las instalaciones, si surge la necesidad.
3. Otros cambios en la 7ª planta.
a. Zona de barbacoa. Para ayudar a reducir el contacto con las superficies y minimizar la posibilidad de que se produzcan reuniones, la zona de la barbacoa está cerrada (como zona de preparación de alimentos).
b. Limpieza por parte de los usuarios. Se ruega a los usuarios que limpien las tumbonas y las sillas antes y después de utilizarlas y se les exige que las cubran completamente con una toalla limpia durante su uso (por favor, traiga su propia toalla). Habrá material de limpieza disponible.
4. Cambios según sea necesario. El Administrador o la Seguridad pueden restringir el número de personas en o el uso de cualquier área común, según sea necesario. El Administrador puede cambiar estas reglas según las recomendaciones de las autoridades locales.
57 Comentarios
4.6 · 57 Comentarios del Cliente 4.8 · 233 Comentarios al desarrollo
John R, IL,
2023-01-31 07:32:41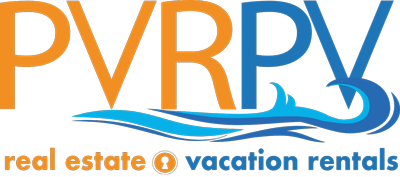 Respuesta de PVRPV
Thanks John for taking the time to complete the survey for your stay at V399 409. We will share your comments with the staff involved in your vacation and the owner and their property manager. We look forward in seeing you again soon in Puerto Vallarta. Let us help you Buy, Rent and Maintain your next vacation property. We are Puerto Vallarta.

Gracias John por tomarse el tiempo de llenar esta encuesta sobre tu estadía en V399 409. Compartiremos sus comentarios con el personal involucrado en sus vacaciones, propietario y administrador de la propiedad. Esperamos verlo nuevamente en Puerto Vallarta pronto. Permítanos ayudarlo a Comprar, Renta y Mantener su próxima propiedad vacacional. Nosotros somos Puerto Vallarta.