Esta propiedad ya no esta en nuestro inventario.
Villa Sorpresa - All Expenses
---
About this Property
---
Condo
0
0
1
266 Metros Cuadrados/ 2863 Pies cuadrados
1980
2 Cama King - 2 Pueden dividirse -
12
México
Jalisco
Puerto Vallarta
Viejo Vallarta
1 por cada 7 días de renta
Insurance of $ 659.75 MXN to cover up to 500.00 Dollars
---
---
REGISTRO DE LLEGADA y REGISTRO DE SALIDA
La hora de entrada para todas las propiedades es a las 3:00 pm y la hora de salida para todas las propiedades es a las 11:00 am. Si necesita un ENTRAR temprano o un SALIR tarde, comuníquese con su conserje de PVRPV.
click here to view more about check-in and check-out
Construction & Growth in Puerto Vallarta
Neither PVRPV or property owners or their representatives shall under no circumstance be held responsible for any disturbance, construction noise, dust/debris or inconvenience the guest may experience while occupying the vacation property. Whether this caused by the actions of the neighboring buildings, units within the same complex, construction, renovations, mandatory repairs, public service workers or unforeseen circumstances in the surrounding area, NO refunds, reimbursements, discounts or future credits can be issued. This would also include and is not limited to the closure of condo common areas for upgrades and / or repairs. These situations are completely beyond our control and are the result of robust and growing communities.
Due to the continued and constant investment, growth, upgrades and renovations in Puerto Vallarta, from time to time there may be a minor interruption of public services including hydro, water or sewer or the lack thereof. Although this is not a common problem in PV, it can happen.
Características
La mayoría de nuestras propiedades están equipadas de todos modos, por favor revisa la lista de características:
Agua Embotellada

Aire Acondicionado

Alberca - Con Calentador

Amueblado

Balcón

Burro de Planchar

Cafetera

Caja de Seguridad en la Unidad

Cocina

Estacionamiento en Calle

Fumar - No Permitido

Fumar - Sólo en Exteriores

Horno

Internet Inalámbrico

Lavadora

Licuadora

Mascotas - No Permitidas

Microondas

Niños - No Permitidos

Parrilla de Mesa

Patio/Terraza

Plancha

Refrigerador

Sábanas

Secadora de Pelo

Secadora de Ropa

Teléfono - Llamadas Locales

Televisión

Toallas

Tostador

TV (AMAZON FIRESTICK)

TV (Netflix)

TV (Televisión por Satélite)

TV (Television por Cable)

Ventiladores de Techo
Precios
---
Todas las tarifas están en USD, la tasa de cambio hoy es: $ 18.85 MXN por USD
Rates displayed in USD. The transaction will be completed in the equivalent MXN pesos.
---
Marzo 2023
Do
Lu
Ma
Mi
Ju
Vi
Sá
Abril 2023
Do
Lu
Ma
Mi
Ju
Vi
Sá
Junio 2023
Do
Lu
Ma
Mi
Ju
Vi
Sá
Julio 2023
Do
Lu
Ma
Mi
Ju
Vi
Sá
Agosto 2023
Do
Lu
Ma
Mi
Ju
Vi
Sá
Maps
---
Los Muertos Beach 10 Min. Walking Distance
Many Restaurants 2 Min. Walking Distance
Art Galleries 3 Min. Walking Distance
Many different Bars 5 Min. Walking Distance
Oxxo - Convenience store 2 Min. Walking Distance
Cab station 2 Min. Walking Distance
Airport 35 Min. Drive
Hospital 3 Min. Walking Distance
Spa 1 Min. Walking Distance
Pharmacy 2 Min. Walking Distance
---
PVRPV tiene una POLÍTICA DE CANCELACIÓN firme para todos los huéspedes. Hacemos todo lo posible para trabajar con nuestros clientes cuando se produce una cancelación, ya que entendemos que suceden situaciones. Sin embargo, nuestras políticas están diseñadas y aprobadas por nuestros propietarios. Por favor revise nuestras políticas de cancelación en su totalidad haciendo clic aquí:
CLICK AQUI PARA VER MAS DE POLITICAS DE RESERVACIÓN
---
Políticas de la Propiedad
- ALL properties represented by PVRPV are NON SMOKING this includes; patios, terraces, outdoor spaces attached to or a part of a Vacation Rental Property - if smoking takes place inside the property – you will be obligated to pay, a fine, an extra cleaning fee and you may be evicted.
- Clients shall not remove any item/s from the property, such as kitchen appliances, glassware, furniture, or any other item.
- The use and enjoyment of the property does not include illegal activities such as the use of illegal drugs, prostitution, selling of goods (illegal or otherwise) and/or kidnapping, this is strictly prohibited.
- Excessive noise that may affect neighbors will be strictly sanctioned as per the local building rules and regulations established by the property that you are occupying.
- PVRPV guests and/or the visitors of the guest(s) are responsible to adhere to the rules, regulations and polices of PVRPV and/or the individual property policies thereof. Failure to obey the rules and policies established will be asked to vacate the property without the right to any refund.
The responsibility to know or adhere to the policies, rules or regulations are the responsibility of the guest.
Esta propiedad tiene sus propias políticas, por favor lee cuidadosamente.
ESTA ES UNA PROPIEDAD LIBRE DE HUMO
No fumar dentro de la propiedad, la unidad, en las terrazas / balcones, en la piscina o en las áreas comunes
Se permite fumar fuera de la puerta / portón principal

POLÍTICA DE OCUPACIÓN
Esta es una propiedad de sólo adultos; No se permiten niños menores de 19 años.
Unidades Estudio - Máximo 2 huéspedes
Unidades de 2 dormitorios - Máximo 4 huéspedes

POLÍTICA DE VISITANTES
Solo los huéspedes registrados y confirmados en su reserva pueden ocupar la unidad
Invitados: Se permiten visitantes, pero están limitados a 1 visitante por unidad de estudio y 2 visitantes por unidad de 2 dormitorios
Los visitantes invitados deben estar registrados con el administrador de la propiedad (visitantes de un día o visitantes que pernoctan)
Los visitantes invitados NO pueden usar la piscina o el área común sin el permiso del administrador de la propiedad.
Los visitantes invitados que no estén registrados pueden asistir a la hora del cóctel por la noche, se aplicarán cargos por cócteles

POLÍTICA DE MASCOTAS
No se admiten mascotas en nuestros apartamentos tipo estudio. Debido a su diseño compacto y eficiente, no se permitirá que las mascotas permanezcan en estas unidades de estudio.

RESTRICCIONES DE RUIDO
NO SE PERMITE VOLUMEN ALTO o RUIDO DESPUÉS de las 11:00 PM: Incluyendo radios, estéreos, música, televisores dentro de las unidades. No hay ruido en las áreas comunes a las 23:00 h.
Al entrar y salir del complejo después de las 23:00 h, recuerde que es posible que otros huéspedes estén durmiendo.
Sea respetuoso con TODOS los invitados.

POLÍTICA DE PISCINA
El uso de la PISCINA es bajo su propio RIESGO. La piscina NO está supervisada por un asistente de piscina o un salvavidas.
NO se permiten niños en la piscina sin vigilancia.
La piscina es para USO DE HUÉSPEDES, si desea solicitar que un visitante use la piscina, se debe solicitar permiso 24 horas antes de usar la piscina.
NO hay cristalería en la piscina o alrededor de la piscina. Vasos y copas de PLÁSTICO únicamente.
NO hay fiestas en la piscina
NO se puede reproducir música alta o música en sistemas de sonido portátiles en la piscina o en las áreas comunes. El área de la piscina tiene un sistema de música que reproducirá música estilo lounge durante todo el día.
HORARIO DE PISCINA 9AM a 10PM (puntualmente)
NO se admiten mascotas en la piscina
NO Correr por el área de la piscina
NO Orinar en la piscina. Utilice los baños en el área común.
POR FAVOR DUCHA O ENJUAGA antes de usar la piscina. Las duchas están ubicadas al mismo nivel que la piscina

REGLAS DE AREA COMUN
La barbacoa es para el uso de todos los huéspedes. Consulte con el administrador de la propiedad en el lugar para obtener ayuda o reservar.
POR FAVOR limpie después de usar la barbacoa, el comedor y / o las áreas comunes una vez que haya terminado. Recoge tu basura. Si el área no se limpia, habrá una tarifa de $ 500 pesos para limpiar a la mucama.
Sea respetuoso con todos los invitados. Si desea usar su teléfono, computadora portátil y / o dispositivo personal para llamadas telefónicas, etc. USE SUS AURICULARES.
Por favor, deje los baños y / o las duchas de la piscina limpios y ordenados. No deje toallas en el área común.
12 Comentarios
5.0 · 12 Comentarios del Cliente 4.9 · 39 Comentarios al desarrollo
Shelley, Saskatchewan, CAN
2022-03-17 15:21:34

Comments About the Vacation Rental Unit:
This property as well as the on site Manager Josh warrants the highest ratings possible. He, along with Jamie(PVRPV), made our stay in PV the best one yet. They are so competent, helpful, and willing to share information to help renters find what they are looking for.
The cleaning lady, Celia, is excellent at her job and such a cheerful person to run into at the complex.
The property is the quietest one we've stayed in so far, it's like a private oasis in the city. The new owner has invested in this property and it shows. The new backyard and pool area is beautiful and a perfect spot to hang out for a good portion of the day, we made very good use of it.

Esta propiedad, así como el administrador del lugar, Josh, garantiza las calificaciones más altas posibles. Él, junto con Jamie (PVRPV), hizo que nuestra estadía en PV fuera la mejor hasta ahora. Son muy competentes, serviciales y están dispuestos a compartir información para ayudar a los inquilinos a encontrar lo que buscan.
La señora de la limpieza, Celia, es excelente en su trabajo y una persona tan alegre para encontrarse en el complejo.
La propiedad es la más tranquila en la que nos hemos alojado hasta ahora, es como un oasis privado en la ciudad. El nuevo propietario ha invertido en esta propiedad y se nota. El nuevo patio trasero y el área de la piscina son hermosos y un lugar perfecto para pasar el rato durante una buena parte del día, lo aprovechamos muy bien.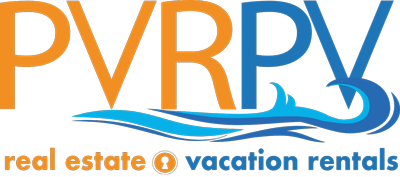 Respuesta de PVRPV
Thanks for taking the time to complete the survey for your stay at Villa Sorpresa Unit 1. We will share your comments with the staff involved in your vacation and the owner and their property manager. We look forward in seeing you again soon in Puerto Vallarta. Let us help you Buy, Rent and Maintain your next vacation property. We are Puerto Vallarta.

Gracias por tomarse el tiempo de llenar esta encuesta sobre tu estadía en Villa Sorpresa Unit 1. Compartiremos sus comentarios con el personal involucrado en sus vacaciones, propietario y administrador de la propiedad. Esperamos verlo nuevamente en Puerto Vallarta pronto. Permítanos ayudarlo a Comprar, Renta y Mantener su próxima propiedad vacacional. Nosotros somos Puerto Vallarta.