The Park Unit 204
---
About this Property
---
Condo
2
2
4
1044 Metros Cuadrados/ 97 Pies cuadrados
2014
2 Cama King -
N/A
México
Jalisco
Puerto Vallarta
Viejo Vallarta
1 por cada 7 días de renta
Insurance of $ 616.70 MXN to cover up to 500.00 Dollars
---
NOTA: Hay una construcción en curso en un edificio frente a El Parque en la esquina de las calles Pino Suárez y Lázaro Cárdenas. El horario de trabajo es generalmente de 7:00 am a 5:00 pm de lunes a sábado. Durante este tiempo puede experimentar el ruido y las condiciones relacionadas con esta construcción.

PVRPV Puerto Vallarta Vacations se enorgullece de presentar The Park Unit 204, un complejo y lugar de vacaciones totalmente seguro, idealmente situado en uno de los lugares más nuevos y codiciados de Puerto Vallarta: el encantador y pintoresco casco antiguo / Zona Romántica. The Park está a solo una cuadra de la impresionante playa de Los Muertos y del encantador Malecón. También está literalmente a unos pasos de los mejores restaurantes de diversas cocinas, tiendas, tiendas de artesanías, galerías de arte y bares / clubes nocturnos que Puerto Vallarta tiene para ofrecer.

The Park Unidad 204 fue adquirida recientemente por nuevos propietarios que agregaron comodidades más modernas como: un sólido sistema de Wi-Fi en todo el condominio, comodidades habilitadas por Alexa. Las ventanas se han modernizado convenientemente para tener persianas y cortinas con sistema automático. Hay amplias salidas para dispositivos electrónicos en todo el condominio (contactos USB).

The Park Unidad 204 es un condominio muy espacioso de 1044 pies cuadrados, 2 dormitorios y 2 baños, ubicado en el segundo piso, amueblado de manera contemporánea. La unidad 204 tiene una cocina moderna totalmente equipada con estufa de gas, lavaplatos, horno, microondas, refrigerador, cafetera, horno tostador y licuadora todo con acabados de acero inoxidable. La cocina también está repleta de hermosas barras de granito y un área de bar con bancos que permiten comer para cuatro. Además, también hay un centro de lavado vertical en el cuarto de lavado.

La espaciosa y amplia sala de estar está equipada con aire acondicionado, ventilador de techo, televisor de pantalla plana con servicios de transmisión y más de 2600 canales para su placer visual. La sala de estar conduce directamente a un balcón contiguo con una magnífica vista de la encantadora ciudad y la impresionante playa, perfecta para descansar y entretenerse.

El dormitorio principal ofrece una cama King Size, con baño adjunto con ducha, armarios y vestidor con un montón de compartimentos, una caja fuerte para objetos de valor, aire acondicionado, así como ventilador de techo, televisión de pantalla plana con servicios de streaming y 2600+ canales. Toallas de playa y batas de baño / piscina están disponibles.

El segundo dormitorio también ofrece una cama King Size con baño adjunto y ducha, armario y vestidor con muchos compartimentos, aire acondicionado, así como ventilador de techo, televisión de pantalla plana con servicios de streaming y 2600+ canales. Toallas de playa y batas de baño/piscina están disponibles. El tratamiento de las ventanas ha sido convenientemente modernizado para tener persianas y cortinas motorizadas.

El condominio cuenta con iluminación ambiental creando un entorno maravilloso.

El complejo The Park fue construido en 2014 y ofrece una impresionante e increíble terraza en la azotea del séptimo piso con vistas espectaculares de 360 grados del océano, las montañas y la ciudad. El área de la azotea fue remodelada completamente a principios de 2021. La terraza de la azotea tiene una espectacular e impresionante piscina infinita. La azotea ofrece amplias áreas sombreadas, así como mucho espacio abierto y cómodos sillones para tomar el sol. También hay una parrilla de gas para barbacoa, nevera con máquina de hielo y área de cocina para preparar sus comidas. Además, hay conexión Wi-Fi gratuita en las zonas comunes. Para aquellos que les gusta mantenerse en forma durante sus vacaciones, The Park está equipado con un gimnasio completo sin cargo adicional.

The Park Unidad 204 es un lugar fantástico para hospedarse durante sus vacaciones en el maravilloso y famoso Puerto Vallarta. El Park Unit 204 está perfectamente ubicado para disfrutar plenamente de lo mejor que Puerto Vallarta puede ofrecer. Disfrute de su estadía en The Park Unidad 204 y comience a construir recuerdos preciosos, así que ¿por qué esperar más? ¡Comuníquese con uno de nuestros expertos hoy en PVRPV Puerto Vallarta Vacations y permítanos ayudarlo a reservar sus vacaciones en el paraíso en The Park Unidad 204 ahora!

Puerto Vallarta es una ciudad en crecimiento y por lo tanto hay construcción cerca del condominio.
---
REGISTRO DE LLEGADA y REGISTRO DE SALIDA
La hora de entrada para todas las propiedades es a las 3:00 pm y la hora de salida para todas las propiedades es a las 11:00 am. Si necesita un ENTRAR temprano o un SALIR tarde, comuníquese con su conserje de PVRPV.
click here to view more about check-in and check-out
Construction & Growth in Puerto Vallarta
Neither PVRPV or property owners or their representatives shall under no circumstance be held responsible for any disturbance, construction noise, dust/debris or inconvenience the guest may experience while occupying the vacation property. Whether this caused by the actions of the neighboring buildings, units within the same complex, construction, renovations, mandatory repairs, public service workers or unforeseen circumstances in the surrounding area, NO refunds, reimbursements, discounts or future credits can be issued. This would also include and is not limited to the closure of condo common areas for upgrades and / or repairs. These situations are completely beyond our control and are the result of robust and growing communities.
Due to the continued and constant investment, growth, upgrades and renovations in Puerto Vallarta, from time to time there may be a minor interruption of public services including hydro, water or sewer or the lack thereof. Although this is not a common problem in PV, it can happen.
Características
La mayoría de nuestras propiedades están equipadas de todos modos, por favor revisa la lista de características:
Acceso para Silla de Ruedas

Aire Acondicionado

Alberca - Con Calentador

Amueblado

Balcón

Burro de Planchar

Cafetera

Caja de Seguridad en la Unidad

Cocina

Detector de humo

Elevador

Espacio de Trabajo [con Escritorio]

Estacionamiento

Estufa

Fumar - No Permitido

Horno

Horno Tostador

Internet Inalámbrico

Lavadora

Lavavajillas

Licuadora

Mascotas - No Permitidas

Microondas

Niños - Permitidos

Parrilla de BBQ

Parrilla de Mesa

Patio/Terraza

Plancha

Refrigerador

Reloj Despertador

Sábanas

Secadora de Pelo

Secadora de Ropa

Sistema Purificado de Agua

Televisión

Toallas

Tostador

TV (Netflix)

TV (SMART TV)

TV (Television por Cable)

Ventiladores de Techo

Vista a la Ciudad

Vista a la Montaña

Vista a la Selva

Vista Parcial de la Bahía

Zona Gay
Precios
---
Todas las tarifas están en USD, la tasa de cambio hoy es: $ 17.62 MXN por USD
Rates displayed in USD. The transaction will be completed in the equivalent MXN pesos.
| Rango de Fechas | Precio / Noche | Precio / Semana | Precio / Mes | Minimo de Noches |
| --- | --- | --- | --- | --- |
| Mayo 1, 2023 to Octubre 31, 2023 | $ 2,643.00 MXN | $ 13,215.00 MXN | $ 63,432.00 MXN | 3 |
| Noviembre 1, 2023 to Diciembre 19, 2023 | $ 3,347.80 MXN | $ 23,787.00 MXN | $ 79,290.00 MXN | 5 |
| Diciembre 20, 2023 to Enero 3, 2024 | $ 4,140.70 MXN | $ 28,984.90 MXN | | 7 |
| Enero 4, 2024 to Marzo 23, 2024 | $ 3,347.80 MXN | $ 23,787.00 MXN | $ 79,290.00 MXN | 5 |
| Marzo 24, 2024 to Marzo 31, 2024 | $ 3,435.90 MXN | $ 24,051.30 MXN | | 7 |
| Abril 1, 2024 to Abril 30, 2024 | $ 3,347.80 MXN | $ 23,787.00 MXN | $ 79,290.00 MXN | 5 |
| Mayo 1, 2024 to Octubre 31, 2024 | $ 2,643.00 MXN | $ 18,501.00 MXN | $ 63,432.00 MXN | 3 |
| Noviembre 1, 2024 to Diciembre 19, 2024 | $ 3,347.80 MXN | $ 23,787.00 MXN | $ 79,290.00 MXN | 5 |
| Diciembre 20, 2024 to Enero 3, 2025 | $ 4,140.70 MXN | $ 28,984.90 MXN | | 7 |
| Enero 4, 2025 to Abril 12, 2025 | $ 3,347.80 MXN | $ 23,787.00 MXN | $ 79,290.00 MXN | 5 |
| Abril 13, 2025 to Abril 20, 2025 | $ 3,435.90 MXN | $ 24,051.30 MXN | | 7 |
| Abril 21, 2025 to Abril 30, 2025 | $ 3,347.80 MXN | $ 23,787.00 MXN | $ 79,290.00 MXN | 5 |
| Mayo 1, 2025 to Octubre 31, 2025 | $ 2,643.00 MXN | $ 18,501.00 MXN | $ 63,432.00 MXN | 3 |
| Noviembre 1, 2025 to Diciembre 19, 2025 | $ 3,347.80 MXN | $ 23,787.00 MXN | $ 79,290.00 MXN | 5 |
| Diciembre 20, 2025 to Enero 3, 2026 | $ 4,140.70 MXN | $ 28,984.90 MXN | | 7 |
| Enero 4, 2026 to Marzo 28, 2026 | $ 3,347.80 MXN | $ 23,787.00 MXN | $ 79,290.00 MXN | 5 |
| Marzo 29, 2026 to Abril 5, 2026 | $ 3,435.90 MXN | $ 24,051.30 MXN | | 7 |
| Abril 6, 2026 to Abril 30, 2026 | $ 3,347.80 MXN | $ 23,787.00 MXN | $ 79,290.00 MXN | 5 |
| Mayo 1, 2026 to Octubre 31, 2026 | $ 2,643.00 MXN | $ 18,501.00 MXN | $ 63,432.00 MXN | 3 |
| Noviembre 1, 2026 to Diciembre 19, 2026 | $ 3,347.80 MXN | $ 23,787.00 MXN | $ 79,290.00 MXN | 5 |
| Diciembre 20, 2026 to Enero 3, 2027 | $ 4,140.70 MXN | $ 28,984.90 MXN | | 7 |
Promotions
---
Todas las tarifas están en USD, la tasa de cambio hoy es: $ 17.62 MXN por USD
Rates displayed in USD. The transaction will be completed in the equivalent MXN pesos.
---
Septiembre 2023
Do
Lu
Ma
Mi
Ju
Vi
Sá
Octubre 2023
Do
Lu
Ma
Mi
Ju
Vi
Sá
Noviembre 2023
Do
Lu
Ma
Mi
Ju
Vi
Sá
Diciembre 2023
Do
Lu
Ma
Mi
Ju
Vi
Sá
Enero 2024
Do
Lu
Ma
Mi
Ju
Vi
Sá
Febrero 2024
Do
Lu
Ma
Mi
Ju
Vi
Sá
Maps
---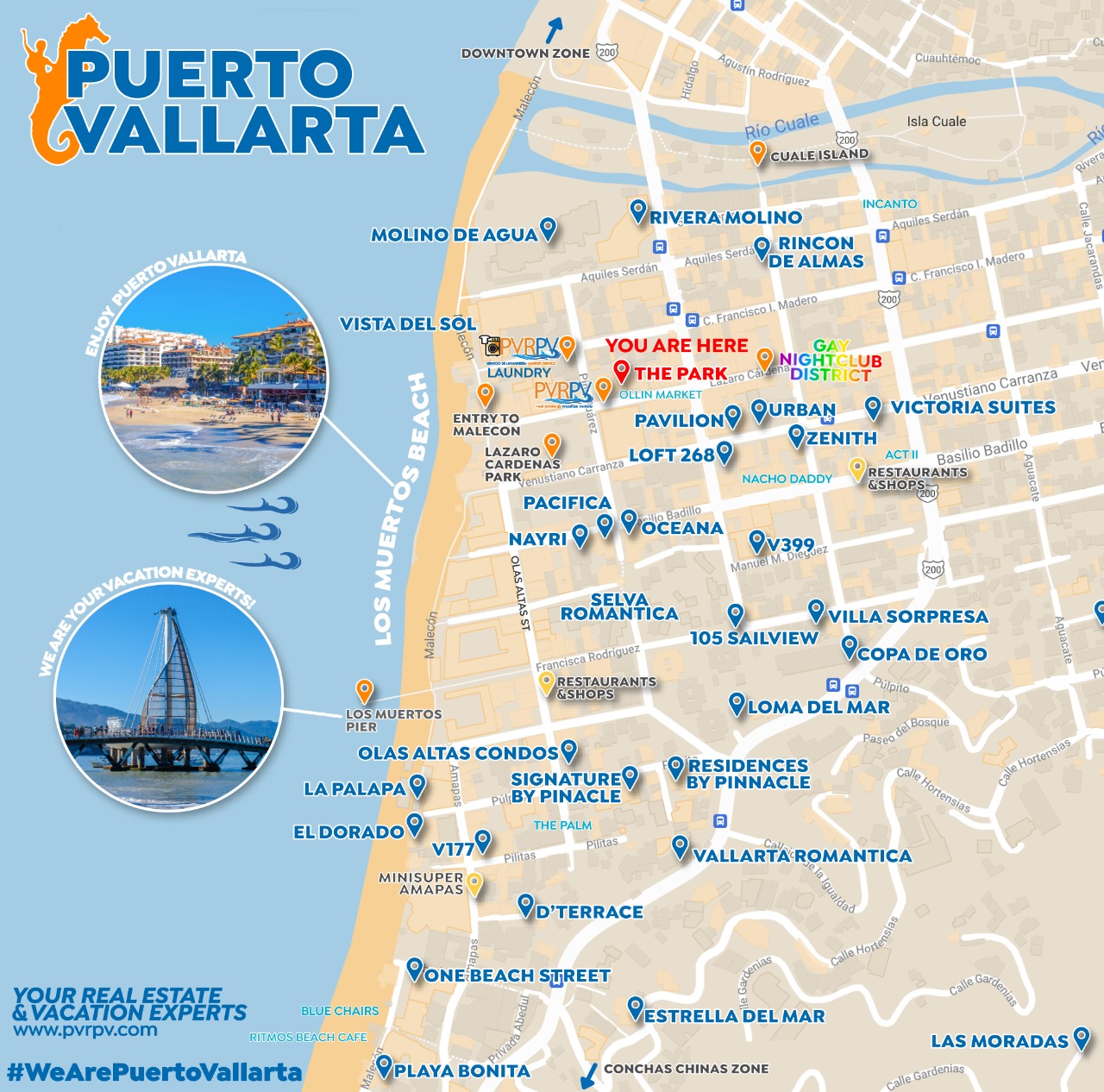 Los Muertos Beach 3 Min. Walk
Restaurants & Bars 3 Min. Walk
Galleries 3 Min. Walk
Malecon 3 Min. Walk
Market 10 Min. Walk
ATM 3 Min. Walk
Airport 30 Min. Walk
---
PVRPV tiene una POLÍTICA DE CANCELACIÓN firme para todos los huéspedes. Hacemos todo lo posible para trabajar con nuestros clientes cuando se produce una cancelación, ya que entendemos que suceden situaciones. Sin embargo, nuestras políticas están diseñadas y aprobadas por nuestros propietarios. Por favor revise nuestras políticas de cancelación en su totalidad haciendo clic aquí:
CLICK AQUI PARA VER MAS DE POLITICAS DE RESERVACIÓN
---
Políticas de la Propiedad
- ALL properties represented by PVRPV are NON SMOKING this includes; patios, terraces, outdoor spaces attached to or a part of a Vacation Rental Property - if smoking takes place inside the property – you will be obligated to pay, a fine, an extra cleaning fee and you may be evicted.
- Clients shall not remove any item/s from the property, such as kitchen appliances, glassware, furniture, or any other item.
- The use and enjoyment of the property does not include illegal activities such as the use of illegal drugs, prostitution, selling of goods (illegal or otherwise) and/or kidnapping, this is strictly prohibited.
- Excessive noise that may affect neighbors will be strictly sanctioned as per the local building rules and regulations established by the property that you are occupying.
- PVRPV guests and/or the visitors of the guest(s) are responsible to adhere to the rules, regulations and polices of PVRPV and/or the individual property policies thereof. Failure to obey the rules and policies established will be asked to vacate the property without the right to any refund.
The responsibility to know or adhere to the policies, rules or regulations are the responsibility of the guest.
Esta propiedad tiene sus propias políticas, por favor lee cuidadosamente.
Reglas y regulaciones para huéspedes

Todos los invitados que visiten a los huéspedes que ocupan una propiedad de alquiler vacacional en The Park, deben presentar su identificación al agente de seguridad de la recepción a cambio de un pase de visitante. Cuando el pase de visitante sea devuelto a seguridad en recepción, la identificación será devuelta al visitante.

A. Seguridad y protección
1. The Park es un edificio seguro con personal de seguridad 24 horas al día, 7 días a la semana. Todos los huéspedes se registran con anticipación y deben presentar un código de confirmación al registrarse en cualquier unidad de alquiler.
2. The Park solo permite el acceso al edificio a los propietarios e invitados con una tarjeta magnetica en el mostrador de seguridad de la entrada del edificio. Nunca sujete la puerta a nadie que se acerque a la entrada principal a menos que la tarjeta de acceso esté claramente visible. Seguridad hace rondas en el edificio y es posible que no vean a todos entrar al edificio si la puerta se mantiene abierta para alguien.

B. General
1. Condominio The es un edificio residencial privado y no debe interpretarse como un resort u hotel. El personal del condominio no está disponible para servicios privados o para huéspedes durante su horario de trabajo.
2. Estas reglas incorporaron las regulaciones detalladas en los estatutos de The Park. Este condominio no es todo incluido. Para obtener información adicional, consulte The Park Condo Regime.
3. El ruido dentro de la unidad y todas las áreas comunes, incluido el vestíbulo, la terraza en la azotea, el gimnasio y los pasillos, debe mantenerse a un nivel mínimo, especialmente entre las 11:00 p.m. y las 8:00 a.m.
4. Los huéspedes deben registrarse en el mostrador de seguridad y estar acompañados por un ocupante en todo momento. No se permiten huéspedes durante la noche.
5. Siempre se espera un comportamiento moral y respeto por los demás. Se prohíbe la desnudez y la exhibición sexual. No se tolera la beligerancia ni el comportamiento de borrachera.
6. Solo se permite fumar en el área designada para fumadores en la terraza de la azotea. Está prohibido fumar en las unidades, balcones y todas las áreas comunes de The Park.
7. Colocar anteojos y todos los demás artículos, incluidas las toallas que puedan caerse de los barandales de los balcones o arrojar material para fumar y otros artículos desde los balcones, es peligroso y peligroso para los ocupantes de abajo y está estrictamente prohibido y se impondrán multas a los perpetradores.
8. The Park no se hace responsable por daños o pérdida de artículos personales.

C. Ocupación y registro de no propietarios
1. Aparte de cuando el propietario está presente, el número de ocupantes no propietarios que residen en una unidad se limita a 4 adultos en un condominio de una habitación y 6 adultos en una unidad de dos habitaciones.
2. Los ocupantes que no sean propietarios deben registrarse (o asegurarse de que los administradores de la propiedad se registren) con Seguridad antes de su llegada y proporcionar un código de acceso de seguridad a su llegada. Se permiten visitantes con una identificación con foto adecuada y después de la verificación por parte de Seguridad. Seguridad negará el acceso a The Park si no se cumple este requisito.

D. Reglas de la terraza en la azotea - séptimo piso
1. El horario de la terraza en la azotea es de 8:00 a.m. A 11:00 p.m., Los siete días de la semana.
2. Horas tranquilas de 11:00 PM a 8:00 AM y deben ser respetadas.
3. El uso de la piscina es bajo su propia responsabilidad. No hay salvavidas ni asistente de guardia. Los niños menores de 12 años deben ir acompañados de un adulto. La piscina es de agua salada y respete los derechos de los demás que puedan nadar o hacer ejercicio.
4. Se requiere vestimenta adecuada para nadar, la desnudez está prohibida.
5. Comportamiento distractor (como intoxicación o beligerancia) y ruido excesivo en la terraza de la azotea y en las lecciones del parque para el disfrute de los demás y puede molestar a los ocupantes de las unidades y no está permitido.
6. No se pueden reservar muebles ni sillones. Los muebles se asignan por orden de llegada. Dejar un sombrero o un libro y una toalla no le reserva los muebles.
7. Los objetos de vidrio están estrictamente prohibidos en la terraza de la azotea.
8. Los artículos personales y la basura deben retirarse de la terraza de la azotea al salir.
9. Los no propietarios pueden albergar un máximo de dos invitados, mientras estén presentes. Se necesita autorización previa para grupos más grandes de la Administración.
10. Nunca se permiten mascotas en la terraza de la azotea.
11. Solo se permite fumar en el área designada de Rooftop Terrace.
12. Se deben cumplir todas las reglas de la azotea / reglas de la piscina publicadas en la señalización de la azotea.

E. Estacionamiento
1. Los vehículos deben estacionarse en el espacio designado de la unidad de condominio ocupada y mantenerse en condiciones operativas.
2. Los espacios de estacionamiento no se pueden usar para almacenamiento ni se pueden alquilar por separado de la unidad.
3. En caso de emergencia o si un vehículo está estacionado en un espacio no autorizado y el propietario no está disponible, el vehículo será remolcado a cargo del propietario.
4. Las bicicletas solo se permiten en el garaje; encontrará un estante para guardar bicicletas allí.

F. Apariencia exterior
1. Bajo ninguna circunstancia los ocupantes pueden quitarle la estética uniforme al edificio The Park colgando nada en las rejas, ventanas, balcones y puertas. Esto incluye, entre otros, toallas, trajes de baño, luces, pancartas, banderas, letreros o anuncios, bicicletas o equipos de surf.

G. Mascotas
1. Las mascotas deben estar atadas y bajo el control de los dueños en todo momento. No se admiten mascotas en la terraza de la azotea del séptimo piso.
2. Los desechos de las mascotas deben recogerse inmediatamente y eliminarse correctamente.
3. Si el administrador recibe quejas por escrito de tres dueños distintos, sobre la misma mascota dentro de un período de 30 días, la mascota tendrá que abandonar el edificio.

H. Ejecución y sanciones
1. Los no propietarios que violen las reglas incurrirán en sanciones y responsabilidades financieras personales y estarán sujetos a desalojo por violaciones.
2. The Park tiene una política de cero tolerancia con respecto a la beligerancia o el comportamiento de borrachera.
He leído completamente las Reglas y Regulaciones para Invitados (No Propietarios) arriba, y acepto seguir estos estatutos del condominio. Estaré sujeto a responsabilidades financieras personales, sanciones y / o desalojo por violar estos estatutos.
58 Comentarios
4.6 · 58 Comentarios del Cliente 4.9 · 272 Comentarios al desarrollo
Alejandro , CA, USA
2023-04-13 13:01:30

Comments About the Vacation Rental Unit:
This place was amazing for a short term/medium/long term stay. It was a perfect resort style condo with beautiful touches like the birds on the wall and the design choice was on point. The condo is literally above all the action, restaurants and night life but the funny part is that the noise is relaxing. It's a very ambient relaxing noise, I somewhat expected it to be loud but noise was never an issue. You have amazing views on the balcony and also the rooftop pool was the cherry on top.
eanliness
5


Spotless furniture & linens

Squeaky-clean bathroom

Free of clutter

Pristine kitchen
Accuracy
5


Had listed amenities & services

Looked like the photos

Matched the description
Communication
5


Friendly

Helpful instructions

Always responsive

Proactive
+1 more
Location
5


Walkable

Private

Beautiful surroundings

Lots to do
+2 more



Este lugar era increíble para una estancia a corto plazo / medio / largo plazo. Fue un condominio perfecto estilo resort con hermosos toques como los pájaros en la pared y la elección del diseño estaba en el punto. El condominio es, literalmente, por encima de toda la acción, restaurantes y vida nocturna, pero la parte divertida es que el ruido es relajante. Es un ruido muy relajante ambiente, yo esperaba un poco a ser fuerte, pero el ruido nunca fue un problema. Tienes unas vistas increíbles en el balcón y también la piscina en la azotea era la guinda del pastel.
eanliness
5


Muebles y ropa de cama impecables

Baño impecable

Libre de desorden

Cocina impecable
Precisión
5


Contaba con las comodidades y servicios indicados

Se parecía a las fotos

Coincidía con la descripción
Comunicación
5


Amable

Instrucciones útiles

Siempre atento

Proactivo
+1 más
Ubicación
5


Accesible a pie

Privado

Bonitos alrededores

Mucho que hacer
+2 más

Comments, Praise or Recommendations for the PVRPV Team:
Javier was a pleasure to deal with. He was very helpful, responsive and available 24/7. we will certainly return

Fue un placer tratar con Javier. Fue muy servicial, receptivo y disponible 24/7. Sin duda volveremos.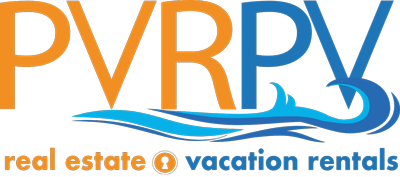 Respuesta de PVRPV
Thanks Alejandro for taking the time to complete the survey for your stay at The Park Unit 204. We will share your comments with the staff involved in your vacation and the owner and their property manager. We look forward in seeing you again soon in Puerto Vallarta. Let us help you Buy, Rent and Maintain your next vacation property. We are Puerto Vallarta.

Gracias Alejandro por tomarse el tiempo de llenar esta encuesta sobre tu estadía en The Park Unit 204. Compartiremos sus comentarios con el personal involucrado en sus vacaciones, propietario y administrador de la propiedad. Esperamos verlo nuevamente en Puerto Vallarta pronto. Permítanos ayudarlo a Comprar, Renta y Mantener su próxima propiedad vacacional. Nosotros somos Puerto Vallarta.