El Dorado Penthouse 503
---
About this Property
---
Penthouse
3
3
6
0 Metros Cuadrados/ 0 Pies cuadrados
1989
2 Cama King - 1 Cama Queen -
N/A
México
Jalisco
Puerto Vallarta
Playa Los Muertos
1 por cada 7 días de renta
Insurance of $ 659.75 MXN to cover up to 500.00 Dollars
---
Este es un hermoso Penthouse de 3 dormitorios y 3 baños frente a la playa. El Dorado Penthouse ofrece una cocina totalmente equipada con todas las necesidades de su hogar, aire acondicionado en cada habitación y TV en las habitaciones, TV en la sala de estar, Wi-Fi gratuito y mucho más. Puede tomar el sol en su balcón mientras disfruta de una vista parcial de la Bahía de Banderas o, puede dar un paseo por las tiendas y cafeterías cercanas de la famosa calle Olas Altas. Cuenta con una piscina no climatizada, donde puede tomar un refrescante baño o caminar unos pocos pasos y disfrutar de la playa de Los Muertos. Venga a aliviar su estrés en esta adorable unidad que es tan cálida que se siente como en casa.

** Nota: computadoras disponibles en la sala de reuniones para uso de los huéspedes, sin costo adicional.

---
REGISTRO DE LLEGADA y REGISTRO DE SALIDA
La hora de entrada para todas las propiedades es a las 3:00 pm y la hora de salida para todas las propiedades es a las 11:00 am. Si necesita un ENTRAR temprano o un SALIR tarde, comuníquese con su conserje de PVRPV.
click here to view more about check-in and check-out
Construction & Growth in Puerto Vallarta
Neither PVRPV or property owners or their representatives shall under no circumstance be held responsible for any disturbance, construction noise, dust/debris or inconvenience the guest may experience while occupying the vacation property. Whether this caused by the actions of the neighboring buildings, units within the same complex, construction, renovations, mandatory repairs, public service workers or unforeseen circumstances in the surrounding area, NO refunds, reimbursements, discounts or future credits can be issued. This would also include and is not limited to the closure of condo common areas for upgrades and / or repairs. These situations are completely beyond our control and are the result of robust and growing communities.
Due to the continued and constant investment, growth, upgrades and renovations in Puerto Vallarta, from time to time there may be a minor interruption of public services including hydro, water or sewer or the lack thereof. Although this is not a common problem in PV, it can happen.
Características
La mayoría de nuestras propiedades están equipadas de todos modos, por favor revisa la lista de características:
Agua Embotellada

Aire Acondicionado

Alberca - Con Calentador

Amueblado

Balcón

Burro de Planchar

Cafetera

Caja de Seguridad en la Unidad

Elevador

Estacionamiento en Calle

Frente al Mar

Fumar - No Permitido

Horno

Internet Inalámbrico

Licuadora

Mascotas - No Permitidas

Microondas

Niños - Permitidos

Palapa

Parrilla de Mesa

Plancha

Refrigerador

Reproductor de DVD

Sábanas

Teléfono - Llamadas Locales

Televisión

Toallas

Tocador de CD'S

Tostador

TV (Television por Cable)

Ventiladores de Techo

Vista a la Ciudad

Vista a la Montaña

Vista a la Selva

Vista de la Bahía
This property does not have a video, please refer to the photos or 3D property tour
Precios
---
Todas las tarifas están en USD, la tasa de cambio hoy es: $ 18.85 MXN por USD
Rates displayed in USD. The transaction will be completed in the equivalent MXN pesos.
| Rango de Fechas | Precio / Noche | Precio / Semana | Precio / Mes | Minimo de Noches |
| --- | --- | --- | --- | --- |
| Enero 4, 2023 to Abril 1, 2023 | $ 6,559.80 MXN | $ 45,918.60 MXN | | 3 |
| Abril 2, 2023 to Abril 9, 2023 | $ 8,746.40 MXN | $ 61,224.80 MXN | | 7 |
| Abril 10, 2023 to Abril 30, 2023 | $ 6,559.80 MXN | $ 45,918.60 MXN | | 3 |
| Mayo 1, 2023 to Octubre 31, 2023 | $ 4,147.00 MXN | $ 29,029.00 MXN | | 3 |
| Noviembre 1, 2023 to Diciembre 19, 2023 | $ 6,559.80 MXN | $ 45,918.60 MXN | | 3 |
| Diciembre 20, 2023 to Enero 3, 2024 | $ 8,746.40 MXN | $ 61,224.80 MXN | | 7 |
| Enero 4, 2024 to Marzo 23, 2024 | $ 6,559.80 MXN | $ 45,918.60 MXN | | 3 |
| Marzo 24, 2024 to Marzo 30, 2024 | $ 8,746.40 MXN | $ 61,224.80 MXN | | 7 |
| Marzo 31, 2024 to Abril 30, 2024 | $ 6,559.80 MXN | $ 45,918.60 MXN | | 3 |
| Mayo 1, 2024 to Octubre 31, 2024 | $ 4,147.00 MXN | $ 29,029.00 MXN | | 3 |
| Noviembre 1, 2024 to Diciembre 19, 2024 | $ 6,559.80 MXN | $ 45,918.60 MXN | | 3 |
| Diciembre 20, 2024 to Enero 3, 2025 | $ 8,746.40 MXN | $ 61,224.80 MXN | | 7 |
| Enero 4, 2025 to Abril 11, 2025 | $ 6,559.80 MXN | $ 45,918.60 MXN | | 3 |
| Abril 12, 2025 to Abril 20, 2025 | $ 8,746.40 MXN | $ 61,224.80 MXN | | 7 |
| Abril 21, 2025 to Abril 30, 2025 | $ 6,559.80 MXN | $ 45,918.60 MXN | | 3 |
| Mayo 1, 2025 to Octubre 31, 2025 | $ 4,147.00 MXN | $ 29,029.00 MXN | | 3 |
| Noviembre 1, 2025 to Diciembre 19, 2025 | $ 6,559.80 MXN | $ 45,918.60 MXN | | 3 |
| Diciembre 20, 2025 to Enero 3, 2026 | $ 8,746.40 MXN | $ 61,224.80 MXN | | 7 |
---
Marzo 2023
Do
Lu
Ma
Mi
Ju
Vi
Sá
Abril 2023
Do
Lu
Ma
Mi
Ju
Vi
Sá
Junio 2023
Do
Lu
Ma
Mi
Ju
Vi
Sá
Julio 2023
Do
Lu
Ma
Mi
Ju
Vi
Sá
Agosto 2023
Do
Lu
Ma
Mi
Ju
Vi
Sá
Maps
---
Resturanrs 5 Min. Walk
Bars 5 Min. Drive
coffee shops 3 Min. Drive
Supermarket 10 Min. Walk
Bus Stop 5 Min. Walk
Taxi Stand 1 Min. Walk
---
Lugares cercanos
PVRPV tiene una POLÍTICA DE CANCELACIÓN firme para todos los huéspedes. Hacemos todo lo posible para trabajar con nuestros clientes cuando se produce una cancelación, ya que entendemos que suceden situaciones. Sin embargo, nuestras políticas están diseñadas y aprobadas por nuestros propietarios. Por favor revise nuestras políticas de cancelación en su totalidad haciendo clic aquí:
CLICK AQUI PARA VER MAS DE POLITICAS DE RESERVACIÓN
---
Políticas de la Propiedad
- ALL properties represented by PVRPV are NON SMOKING this includes; patios, terraces, outdoor spaces attached to or a part of a Vacation Rental Property - if smoking takes place inside the property – you will be obligated to pay, a fine, an extra cleaning fee and you may be evicted.
- Clients shall not remove any item/s from the property, such as kitchen appliances, glassware, furniture, or any other item.
- The use and enjoyment of the property does not include illegal activities such as the use of illegal drugs, prostitution, selling of goods (illegal or otherwise) and/or kidnapping, this is strictly prohibited.
- Excessive noise that may affect neighbors will be strictly sanctioned as per the local building rules and regulations established by the property that you are occupying.
- PVRPV guests and/or the visitors of the guest(s) are responsible to adhere to the rules, regulations and polices of PVRPV and/or the individual property policies thereof. Failure to obey the rules and policies established will be asked to vacate the property without the right to any refund.
The responsibility to know or adhere to the policies, rules or regulations are the responsibility of the guest.
Esta propiedad tiene sus propias políticas, por favor lee cuidadosamente.
No se permiten mascotas. Se permite fumar en áreas designadas solo junto a la piscina y la cubierta inferior o fuera de la propiedad. No fumar en el balcones, en las unidades y en otra area común que no sea permitido. El check in es a las 3:00 p.m. y la salida es a medio día. La recepción está abierta de 9:00 a.m. a 10:00 p.m., de lunes a sábado.

TARIFA ADICIONAL PARA CLIENTES QUE LLEGAN ANTES Y DESPUÉS DE LAS HORAS DE TRABAJO REGULARES

Tenga en cuenta que si está conduciendo o volando a Puerto Vallarta, debe asegurarse de planear bien sus viajes y esperar llegar a la propiedad alquilada a más tardar a las 8 PM. en cualquier día. Los clientes que lleguen después de las 8 p.m., incurrirán en un cargo adicional de $ 25.00 USD I.V.A Incluido que debe pagarse en efectivo. Esto se cobrará al momento del check in. Además, no hay check in antes de las 8 a.m. cualquier día de la semana, de lo contrario, se aplica la misma tarifa adicional de $ 25.00 dólares en efectivo. La mayoría de las propiedades permiten un check in de 3 p.m.
27 Comentarios
4.4 · 27 Comentarios del Cliente 4.8 · 59 Comentarios al desarrollo
Peter, California, United State
2022-07-27 18:25:12

Comments About the Vacation Rental Unit:
I loved this unit. I think it is beautiful and very comfortable. I hope to rent it again.

I did not enjoy the birds (pidgeons) that live in holes outside the main windows. Some bricks are missing from the roof supports and about 4 birds live in each hole and make a lot of noise and I did not want to open the windows because I thought they would fly inside. They also drop a lot of feathers in to the pool. Because the unit has pushed the windows to the edge of what used to be the balcony, this means that you can never really enjoy the outdoors. If there were screens that would help. I saw the windows were to be replaced the day I left, I hope they put in screens. I hate to complain about birds but they are there because the building exterior needs repair.
Overall, I still loved the unit, the building and the location.

Me encantó esta unidad. Me parece bonito y muy cómodo. Espero volver a alquilarlo.

No disfruté de los pájaros (palomas) que viven en agujeros fuera de las ventanas principales. Faltan algunos ladrillos de los soportes del techo y como 4 pájaros viven en cada hoyo y hacen mucho ruido y yo no quería abrir las ventanas porque pensaba que iban a volar adentro. También arrojan muchas plumas a la piscina. Debido a que la unidad ha empujado las ventanas hacia el borde de lo que solía ser el balcón, esto significa que nunca podrá disfrutar realmente del aire libre. Si hubiera pantallas eso ayudaría. Vi que las ventanas debían ser reemplazadas el día que me fui, espero que pusieran pantallas. Odio quejarme de los pájaros, pero están ahí porque el exterior del edificio necesita reparaciones.
En general, todavía me encantó la unidad, el edificio y la ubicación.

Comments, Praise or Recommendations for the PVRPV Team:
Gustavo met us and took care of us and checked in during our stay to be sure we were okay. He is great.

I had to contact your office several times as I had booked an additional unit for friends who later cancelled. They took good care of me each time. I have used your company several times, maybe 5 times. Each time has been perfect. Thank you.

Gustavo nos recibió y nos cuidó y se registró durante nuestra estadía para asegurarse de que estuviéramos bien. Él es genial.

Tuve que comunicarme con su oficina varias veces porque había reservado una unidad adicional para amigos que luego cancelaron. Me cuidaron muy bien cada vez. He usado su compañía varias veces, tal vez 5 veces. Cada vez ha sido perfecto. Gracias.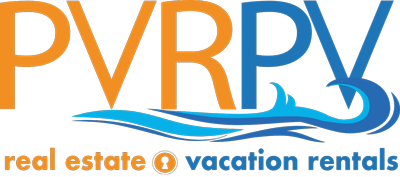 Respuesta de PVRPV
Thanks for taking the time to complete the survey for your stay at El Dorado Penthouse 503. We will share your comments with the staff involved in your vacation and the owner and their property manager. We look forward in seeing you again soon in Puerto Vallarta. Let us help you Buy, Rent and Maintain your next vacation property. We are Puerto Vallarta.

Gracias por tomarse el tiempo de llenar esta encuesta sobre tu estadía en El Dorado Penthouse 503. Compartiremos sus comentarios con el personal involucrado en sus vacaciones, propietario y administrador de la propiedad. Esperamos verlo nuevamente en Puerto Vallarta pronto. Permítanos ayudarlo a Comprar, Renta y Mantener su próxima propiedad vacacional. Nosotros somos Puerto Vallarta.