Signature Pinnacle PH6
---
About this Property
---
Penthouse
2
2
4
336 Metros Cuadrados/ 1100 Pies cuadrados
2013
2 Cama King -
N/A
México
Jalisco
Puerto Vallarta
Amapas
1 por cada 7 días de renta
Insurance of $ 659.75 MXN to cover up to 500.00 Dollars
---
PVRPV Puerto Vallarta Vacations presenta Siganature Pinnacle que se localiza sobre una pequeña calle en Olas Altas en el corazón de la zona romántica, que es el lugar más conveniente para estar en Puerto Vallarta.
El complejo de condominios Signature Pinnacle está situado en una tranquila calle con vistas a la Bahía de Banderas, que ofrece condominios elegantes e increíbles vistas al océano pacifico, la ciudad y las montañas de Sierra Madre. Las vistas desde esta ubicación son privilegiadas y son realmente son impresionantes!
El vestíbulo principal del condominio es de 2 pisos y las zonas comunes son impresionantes y de gran tamaño y altura que se abren a la brisa tropical del mar y la piscina serpenteante de borde infinito, además de tranquilas fuentes y un exuberante paisaje, además existe un bar junto a la piscina y un salón de belleza y spa de servicio completo y Gimnasio. Imagine estar de vacaciones en Signature Pinnacle y disfrutar del estilo de vida perfecto. Signature Pinnacle está diseñado para abrazar la vida interior / exterior que todos buscamos en este paraíso tropical. Usted se sentirá orgulloso de llamarlo su hogar lejos de casa.
Signature Pinnacle PH6 es un lugar de vacaciones de 1100 sq. Ft. Con techos abovedados que se encuentra en la 7ª planta con vistas al mar y 2 baños, 2 habitaciones, este fue diseñado y decorado por Michael Hickman de diseños de Casa Vallarta e incluye una cocina completamente equipada con cubiertas de granito, electrodomésticos de acero inoxidable, estufa, horno, lavavajillas, microondas, refrigerador con fábrica de hielo y filtrado automático de agua. Disfrute de la zona de desayuno en el balcón mientras disfruta de su café de la mañana. El apartamento también incluye una lavadora y secadora, internet inalámbrico, ventiladores de techo, aire acondicionado con control individual, teléfono local y línea de modem Vonage para llamadas de larga distancia a los EE.UU. y Canadá además de un espacio de estacionamiento subterráneo privado.
Pase tiempo fuera en la terraza! Esta tiene puertas de cristal retráctil, donde también puede prepara una carne asada o el asado de su preferencia y disfrutar de una cena tranquila, mientras que experimentan las impresionantes vistas y atardeceres. Esta es la única suite penthouse en esquina en todo el edificio con vistas incomparables de +300 grados.
Relájese con su familia y amigos en la sala y los sofás en forma de L, mientras ve la televisión de pantalla plana con servicio satelital Shaw o escuche música en la estación de acoplamiento iPod mientras deleita a sus ojos con las famosas puestas de sol de Puerto Vallarta.
El dormitorio principal cuenta con una cama King Size, baño privado, ventilador de techo, aire acondicionado, televisión de pantalla plana con satélite Shaw, caja de seguridad y amplio armario.
El segundo dormitorio cuenta con una cama King Size, baño privado, ventilador de techo, aire acondicionado, caja de seguridad y amplio armario.
¿Por qué esperar más tiempo para sus vacaciones en el paradisiaco Puerto Vallarta. Póngase en contacto con los expertos en PVRPV Puerto Vallarta Vacaciones hoy mismo y confirme su reservación en Signature Pinnacle PH6!

Puerto Vallarta es una ciudad en crecimiento y por lo tanto hay construcción cerca del condominio.
---
REGISTRO DE LLEGADA y REGISTRO DE SALIDA
La hora de entrada para todas las propiedades es a las 3:00 pm y la hora de salida para todas las propiedades es a las 11:00 am. Si necesita un ENTRAR temprano o un SALIR tarde, comuníquese con su conserje de PVRPV.
click here to view more about check-in and check-out
Construction & Growth in Puerto Vallarta
Neither PVRPV or property owners or their representatives shall under no circumstance be held responsible for any disturbance, construction noise, dust/debris or inconvenience the guest may experience while occupying the vacation property. Whether this caused by the actions of the neighboring buildings, units within the same complex, construction, renovations, mandatory repairs, public service workers or unforeseen circumstances in the surrounding area, NO refunds, reimbursements, discounts or future credits can be issued. This would also include and is not limited to the closure of condo common areas for upgrades and / or repairs. These situations are completely beyond our control and are the result of robust and growing communities.
Due to the continued and constant investment, growth, upgrades and renovations in Puerto Vallarta, from time to time there may be a minor interruption of public services including hydro, water or sewer or the lack thereof. Although this is not a common problem in PV, it can happen.
Características
La mayoría de nuestras propiedades están equipadas de todos modos, por favor revisa la lista de características:
Acceso para Silla de Ruedas

Aire Acondicionado

Alberca - Con Calentador

Amueblado

Balcón

Bar en Edificio

Burro de Planchar

Cafetera

Caja de Seguridad en la Unidad

Cocina

Elevador

Estacionamiento

Fumar - No Permitido

Horno

Internet Inalámbrico

Lavadora

Lavavajillas

Licuadora

Mascotas - No Permitidas

Microondas

Niños - Permitidos

Parrilla de BBQ

Parrilla de Mesa

Patio/Terraza

Plancha

Refrigerador

Reloj Despertador

Sábanas

Secadora de Pelo

Secadora de Ropa

Teléfono - Llamadas Locales

Televisión

Toallas

Tostador

Triturador

TV (Televisión por Satélite)

Ventiladores de Techo

Vista a la Ciudad

Vista a la Montaña

Vista a la Selva

Vista de la Bahía

Zona Gay
Precios
---
Todas las tarifas están en USD, la tasa de cambio hoy es: $ 18.85 MXN por USD
Rates displayed in USD. The transaction will be completed in the equivalent MXN pesos.
| Rango de Fechas | Precio / Noche | Precio / Semana | Precio / Mes | Minimo de Noches |
| --- | --- | --- | --- | --- |
| Enero 4, 2023 to Abril 1, 2023 | $ 6,899.10 MXN | $ 47,125.00 MXN | | 3 |
| Abril 2, 2023 to Abril 9, 2023 | $ 8,652.15 MXN | $ 60,320.00 MXN | | 7 |
| Abril 10, 2023 to Abril 30, 2023 | $ 7,238.40 MXN | $ 50,668.80 MXN | | 3 |
| Mayo 1, 2023 to Octubre 31, 2023 | $ 4,241.25 MXN | $ 29,688.75 MXN | | 3 |
| Noviembre 1, 2023 to Diciembre 19, 2023 | $ 6,729.45 MXN | $ 47,106.15 MXN | | 3 |
| Diciembre 20, 2023 to Enero 3, 2024 | $ 8,652.15 MXN | $ 60,320.00 MXN | | 7 |
| Enero 4, 2024 to Marzo 23, 2024 | $ 6,899.10 MXN | $ 47,125.00 MXN | | 3 |
| Marzo 24, 2024 to Marzo 31, 2024 | $ 8,652.15 MXN | $ 60,320.00 MXN | | 7 |
| Abril 1, 2024 to Abril 30, 2024 | $ 7,238.40 MXN | $ 50,668.80 MXN | | 3 |
| Mayo 1, 2024 to Octubre 31, 2024 | $ 4,241.25 MXN | $ 29,688.75 MXN | | 3 |
| Noviembre 1, 2024 to Diciembre 19, 2024 | $ 6,729.45 MXN | $ 47,106.15 MXN | | 3 |
| Diciembre 20, 2024 to Enero 3, 2025 | $ 8,652.15 MXN | $ 60,320.00 MXN | | 7 |
| Enero 4, 2025 to Abril 12, 2025 | $ 7,351.50 MXN | $ 50,895.00 MXN | | 3 |
| Abril 13, 2025 to Abril 20, 2025 | $ 9,236.50 MXN | $ 64,090.00 MXN | | 7 |
| Abril 21, 2025 to Abril 30, 2025 | $ 7,351.50 MXN | $ 50,895.00 MXN | | 3 |
| Mayo 1, 2025 to Octubre 31, 2025 | $ 4,524.00 MXN | $ 30,160.00 MXN | | 3 |
| Noviembre 1, 2025 to Diciembre 19, 2025 | $ 7,163.00 MXN | $ 49,010.00 MXN | | 3 |
| Diciembre 20, 2025 to Enero 3, 2026 | $ 9,236.50 MXN | $ 64,090.00 MXN | | 7 |
---
Marzo 2023
Do
Lu
Ma
Mi
Ju
Vi
Sá
Abril 2023
Do
Lu
Ma
Mi
Ju
Vi
Sá
Junio 2023
Do
Lu
Ma
Mi
Ju
Vi
Sá
Julio 2023
Do
Lu
Ma
Mi
Ju
Vi
Sá
Agosto 2023
Do
Lu
Ma
Mi
Ju
Vi
Sá
Maps
---
Beach 5 Min. Walk
Restaurants 3 Min. Walk
Hotel bar 1 Min. Walk
Supermarket 4 Min. Walk
La Palapa Resaurant 5 Min. Walk
Swede Restaurant 3 Min. Walk
Banco Norte 5 Min. Walk
Pizzetta Restaurant 5 Min. Walk
Pharmacy 4 Min. Walk
Malecon 10 Min. Walk
---
PVRPV tiene una POLÍTICA DE CANCELACIÓN firme para todos los huéspedes. Hacemos todo lo posible para trabajar con nuestros clientes cuando se produce una cancelación, ya que entendemos que suceden situaciones. Sin embargo, nuestras políticas están diseñadas y aprobadas por nuestros propietarios. Por favor revise nuestras políticas de cancelación en su totalidad haciendo clic aquí:
CLICK AQUI PARA VER MAS DE POLITICAS DE RESERVACIÓN
---
Políticas de la Propiedad
- ALL properties represented by PVRPV are NON SMOKING this includes; patios, terraces, outdoor spaces attached to or a part of a Vacation Rental Property - if smoking takes place inside the property – you will be obligated to pay, a fine, an extra cleaning fee and you may be evicted.
- Clients shall not remove any item/s from the property, such as kitchen appliances, glassware, furniture, or any other item.
- The use and enjoyment of the property does not include illegal activities such as the use of illegal drugs, prostitution, selling of goods (illegal or otherwise) and/or kidnapping, this is strictly prohibited.
- Excessive noise that may affect neighbors will be strictly sanctioned as per the local building rules and regulations established by the property that you are occupying.
- PVRPV guests and/or the visitors of the guest(s) are responsible to adhere to the rules, regulations and polices of PVRPV and/or the individual property policies thereof. Failure to obey the rules and policies established will be asked to vacate the property without the right to any refund.
The responsibility to know or adhere to the policies, rules or regulations are the responsibility of the guest.
Esta propiedad tiene sus propias políticas, por favor lee cuidadosamente.
Reglas del edificio
1. Sera? un costo adicional para llaves de a?reas comunes.
2. La capacidad ma?xima por noche para visitas o rentas por noche por unidad es:
Una habitacio?n = 4 hue?spedes
Dos habitaciones = 6 hue?spedes
Tres habitaciones = 8 hue?spedes
3. Visitantes son permitidos en las a?reas comunes hasta las 11pm y no esta?n autorizados utilizar la alberca, a menos de que exista capacidad de registro en la unidad.
4. El horario de alberca es de 9 am a 9 pm y el uso es exclusivo para duen?os y rentistas.
5. Las fiestas en a?reas comunes son permitidas u?nicamente con una autorizacio?n por parte de la administracio?n. Administracio?n deben de estar contactado con 48 horas de anticipacio?n.
6. El edificio permite el tra?nsito de mascotas desde lobby hasta la unidad con correa, no en el a?rea de gimnasio y a?rea de la alberca. El ma?ximo de mascotas permitidas es de 2 por unidad con peso ma?ximo cada una de 11 kgs, solo se admiten perros y gatos. El duen?o de la mascota es responsable de limpiar cualquier incidente en las a?reas comunes, tambie?n por cualquier dan?o que la mascota represente a otros invitados, trabajadores o arti?culos del edificio.
7. Despue?s de las 10pm no se permiten ruidos excesivos o molestos a otros vecinos. En caso de quejas por ruido durante su estadi?a, la administracio?n dara? 3 (tres) notificaciones, si la situacio?n continua, el administrador tiene el poder de aplicar sanciones o limitar el acceso al edificio.
8. Con su estadi?a en la propiedad usted es responsable por mal uso, dan?o, negligencia, o robo de cualquier parte del edificio, mueble, componentes electro?nicos, paredes, puertas, ventanas etc. Esto aplica para usted y los invitados de su unidad. Cualquier dan?o sera? cobrado al responsable o titular la reservacio?n, duen?o o empresa que administre la unidad.
9. Usted puede ordenar comida y bebidas para ser entregadas a su unidad de cualquier establecimiento. Le recomendamos avisar a recepcio?n para que le permitan el acceso al edifico.
10. No nos hacemos responsables por objetos extraviados o dan?amos en a?reas comunes o vehi?culos dentro del edificio.
11. Todos los vehi?culos en el estacionamiento deben ser registrado en administracio?n.
12. Nos reservamos el derecho de admisio?n al edificio en caso de no cumplir las poli?ticas del convivio en el edificio.
105 Comentarios
4.7 · 105 Comentarios del Cliente 4.8 · 321 Comentarios al desarrollo
Roger, Illinois,
2023-02-11 08:54:52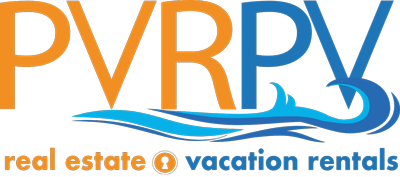 Respuesta de PVRPV
Thanks Roger for taking the time to complete the survey for your stay at Signature Pinnacle PH6. We will share your comments with the staff involved in your vacation and the owner and their property manager. We look forward in seeing you again soon in Puerto Vallarta. Let us help you Buy, Rent and Maintain your next vacation property. We are Puerto Vallarta.

Gracias Roger por tomarse el tiempo de llenar esta encuesta sobre tu estadía en Signature Pinnacle PH6 . Compartiremos sus comentarios con el personal involucrado en sus vacaciones, propietario y administrador de la propiedad. Esperamos verlo nuevamente en Puerto Vallarta pronto. Permítanos ayudarlo a Comprar, Renta y Mantener su próxima propiedad vacacional. Nosotros somos Puerto Vallarta.