Estrellita del Mar 202
---
About this Property
---
Condo
2
2
4
152 Metros Cuadrados/ 1639 Pies cuadrados
2000
1 Cama King - 1 Cama Queen -
N/A
México
Jalisco
Puerto Vallarta
Amapas
1 por cada 7 días de renta
Insurance of $ 659.75 MXN to cover up to 500.00 Dollars
---
Bienvenido a Estrellita del Mar 202, traído a usted por PVRPV Puerto Vallarta Vacations.
 Situado en el prestigioso complejo Condominio Estrellita del Mar en la zona preferida de Amapas, justo por encima de la zona vieja en Puerto Vallarta, este condominio se encuentra a pocos pasos de la playa de Los Muertos y Olas Altas, también conocida como la Zona Romántica de Puerto Vallarta.
Estrellita del Mar 202 Puerto Vallarta Condo se encuentra en el segundo piso de un, pequeño y elegante complejo de 16 unidades, seguro y cerrado con una gran piscina climatizada y exuberantes jardines que se funden con la naturaleza.
Disfrute de este hermoso y confortable condominio vacacional de 2 dormitorios 2 baños que cuenta con una cocina totalmente equipada, con una estufa de 4 quemadores, lavavajillas, nevera, ventiladores de techo, aire acondicionado, TV de pantalla plana, Internet de alta velocidad y servicio telefónico local con una pequeña sala de lavandería con lavadora y secadora.
La terraza ofrece una vista al mar y suficiente espacio para sentarse y relajarse mientras se siente la brisa del mar y se ve uno de los atardeceres más bellos del mundo en Puerto Vallarta.
El dormitorio principal está equipado con una cama king size, ventilador de techo y aire acondicionado, baño privado, armario y acceso a la terraza.
Dormitorio de huéspedes incluye una cama Queen Size, aire acondicionado, closet y un baño justo al otro lado del pasillo.
Disfrute de esta hermosa unidad en el edificio tranquilo Condominio Estrellita del Mar a pocos minutos de la zona antigua!

Póngase en contacto con los expertos de PVRPV Puerto Vallarta Vacaciones para preguntar sobre su proxima reservacion en Estrellita Del Mar 202 hoy!

** No se permite fumar en el área común ni en el área de la piscina **

Tenga en cuenta: el grupo estará cerrado durante junio de 2020 debido al proyecto de remodelación, una disculpa por las molestias.

---
REGISTRO DE LLEGADA y REGISTRO DE SALIDA
La hora de entrada para todas las propiedades es a las 3:00 pm y la hora de salida para todas las propiedades es a las 11:00 am. Si necesita un ENTRAR temprano o un SALIR tarde, comuníquese con su conserje de PVRPV.
click here to view more about check-in and check-out
Construction & Growth in Puerto Vallarta
Neither PVRPV or property owners or their representatives shall under no circumstance be held responsible for any disturbance, construction noise, dust/debris or inconvenience the guest may experience while occupying the vacation property. Whether this caused by the actions of the neighboring buildings, units within the same complex, construction, renovations, mandatory repairs, public service workers or unforeseen circumstances in the surrounding area, NO refunds, reimbursements, discounts or future credits can be issued. This would also include and is not limited to the closure of condo common areas for upgrades and / or repairs. These situations are completely beyond our control and are the result of robust and growing communities.
Due to the continued and constant investment, growth, upgrades and renovations in Puerto Vallarta, from time to time there may be a minor interruption of public services including hydro, water or sewer or the lack thereof. Although this is not a common problem in PV, it can happen.
Características
La mayoría de nuestras propiedades están equipadas de todos modos, por favor revisa la lista de características:
Aire Acondicionado

Alarma

Alberca - Con Calentador

Amueblado

Balcón

Cafetera

Elevador

Estacionamiento

Fumar - No Permitido

Horno

Internet Inalámbrico

Lavadora

Lavavajillas

Licuadora

Mascotas - No Permitidas

Microondas

Niños - No Permitidos

Parrilla de Mesa

Patio/Terraza

Refrigerador

Reproductor de DVD

Sábanas

Secadora de Ropa

Sistema Purificado de Agua

Teléfono - Llamadas Locales

Televisión

Toallas

Tostador

TV (Television por Cable)

Ventiladores de Techo

Vista a la Selva

Vista de la Bahía
This property does not have a video, please refer to the photos or 3D property tour
Precios
---
Todas las tarifas están en USD, la tasa de cambio hoy es: $ 18.85 MXN por USD
Rates displayed in USD. The transaction will be completed in the equivalent MXN pesos.
| Rango de Fechas | Precio / Noche | Precio / Semana | Precio / Mes | Minimo de Noches |
| --- | --- | --- | --- | --- |
| Enero 4, 2023 to Abril 1, 2023 | $ 3,487.25 MXN | $ 24,410.75 MXN | $ 83,694.00 MXN | 5 |
| Abril 2, 2023 to Abril 8, 2023 | $ 4,429.75 MXN | $ 31,008.25 MXN | | 7 |
| Abril 9, 2023 to Abril 30, 2023 | $ 3,487.25 MXN | $ 24,410.75 MXN | $ 83,694.00 MXN | 5 |
| Mayo 1, 2023 to Octubre 31, 2023 | $ 2,262.00 MXN | $ 15,834.00 MXN | $ 54,288.00 MXN | 5 |
| Noviembre 1, 2023 to Diciembre 19, 2023 | $ 3,487.25 MXN | $ 24,410.75 MXN | $ 83,694.00 MXN | 5 |
| Diciembre 20, 2023 to Enero 3, 2024 | $ 4,429.75 MXN | $ 31,008.25 MXN | | 7 |
| Enero 4, 2024 to Marzo 23, 2024 | $ 3,487.25 MXN | $ 24,410.75 MXN | $ 83,694.00 MXN | 5 |
| Marzo 24, 2024 to Marzo 30, 2024 | $ 4,429.75 MXN | $ 31,008.25 MXN | | 7 |
| Marzo 31, 2024 to Abril 30, 2024 | $ 3,487.25 MXN | $ 24,410.75 MXN | $ 83,694.00 MXN | 5 |
| Mayo 1, 2024 to Octubre 31, 2024 | $ 2,262.00 MXN | $ 15,834.00 MXN | $ 54,288.00 MXN | 5 |
| Noviembre 1, 2024 to Diciembre 19, 2024 | $ 3,487.25 MXN | $ 24,410.75 MXN | $ 83,694.00 MXN | 5 |
| Diciembre 20, 2024 to Enero 3, 2025 | $ 4,429.75 MXN | $ 31,008.25 MXN | | 7 |
| Enero 4, 2025 to Abril 11, 2025 | $ 3,487.25 MXN | $ 24,410.75 MXN | $ 83,694.00 MXN | 5 |
| Abril 12, 2025 to Abril 20, 2025 | $ 4,429.75 MXN | $ 31,008.25 MXN | | 7 |
| Abril 21, 2025 to Abril 30, 2025 | $ 3,487.25 MXN | $ 24,410.75 MXN | $ 83,694.00 MXN | 5 |
| Mayo 1, 2025 to Octubre 31, 2025 | $ 2,262.00 MXN | $ 15,834.00 MXN | $ 54,288.00 MXN | 5 |
| Noviembre 1, 2025 to Diciembre 19, 2025 | $ 3,487.25 MXN | $ 24,410.75 MXN | $ 83,694.00 MXN | 5 |
| Diciembre 20, 2025 to Enero 3, 2026 | $ 4,429.75 MXN | $ 31,008.25 MXN | | 7 |
---
Marzo 2023
Do
Lu
Ma
Mi
Ju
Vi
Sá
Abril 2023
Do
Lu
Ma
Mi
Ju
Vi
Sá
Junio 2023
Do
Lu
Ma
Mi
Ju
Vi
Sá
Julio 2023
Do
Lu
Ma
Mi
Ju
Vi
Sá
Agosto 2023
Do
Lu
Ma
Mi
Ju
Vi
Sá
Maps
---
Los Muertos Beach 5 Min. Walk
Olas Altas 10 Min. Walk
Malecon 15 Min. Walk
Restaurants 10 Min. Walk
Shopping 10 Min. Walk
Galleries 10 Min. Walk
Convenience Store 5 Min. Walk
Night Life 10 Min. Walk
Gym 10 Min. Walk
---
PVRPV tiene una POLÍTICA DE CANCELACIÓN firme para todos los huéspedes. Hacemos todo lo posible para trabajar con nuestros clientes cuando se produce una cancelación, ya que entendemos que suceden situaciones. Sin embargo, nuestras políticas están diseñadas y aprobadas por nuestros propietarios. Por favor revise nuestras políticas de cancelación en su totalidad haciendo clic aquí:
CLICK AQUI PARA VER MAS DE POLITICAS DE RESERVACIÓN
---
Políticas de la Propiedad
- ALL properties represented by PVRPV are NON SMOKING this includes; patios, terraces, outdoor spaces attached to or a part of a Vacation Rental Property - if smoking takes place inside the property – you will be obligated to pay, a fine, an extra cleaning fee and you may be evicted.
- Clients shall not remove any item/s from the property, such as kitchen appliances, glassware, furniture, or any other item.
- The use and enjoyment of the property does not include illegal activities such as the use of illegal drugs, prostitution, selling of goods (illegal or otherwise) and/or kidnapping, this is strictly prohibited.
- Excessive noise that may affect neighbors will be strictly sanctioned as per the local building rules and regulations established by the property that you are occupying.
- PVRPV guests and/or the visitors of the guest(s) are responsible to adhere to the rules, regulations and polices of PVRPV and/or the individual property policies thereof. Failure to obey the rules and policies established will be asked to vacate the property without the right to any refund.
The responsibility to know or adhere to the policies, rules or regulations are the responsibility of the guest.
Esta propiedad tiene sus propias políticas, por favor lee cuidadosamente.
Los niños están permitidos. No se permiten mascotas No fumar.

Los propietarios, invitados, administradores y contratistas deberán observar las siguientes reglas:
a) Condominio Estrella del Mar es una residencia privada, no un hotel. El comportamiento rebelde no será tolerado.
b) Los pasillos, corredores y escaleras de los edificios donde se encuentran las Unidades Privadas no se utilizarán para ningún otro propósito que no sea el acceso a las Unidades Privadas de los Propietarios.
c) Excepto por acuerdo especial entre los Propietarios, está expresamente prohibido hacer ruido excesivo en las Áreas Comunes después de las 10:30 PM.
d) El uso de la piscina y la terraza será de 7:00 a.m. a 10:30 p.m., excepto por acuerdo especial de los propietarios.
e) Los niños menores de 12 años (doce) deben ser supervisados por un adulto en todo momento en el área de la piscina y, si no están completamente entrenados para ir al baño, deben usar "pañales estilo nadador" antes de que se les permita usar la piscina. .
f) Los dispositivos de música portátiles deben usarse con cabeza o auriculares en el área de la piscina.
g) No se permiten recipientes de vidrio de ningún tipo en el área de la piscina.
h) No se permite reservar salones para uso futuro.
i) Los muebles de la piscina deben permanecer en el paisaje duro, no en el césped.
j) No se permite fumar en el área común o en el área de la piscina.
k) Los Propietarios mantendrán sus Unidades Privadas en condiciones sanitarias y ordenadas, de acuerdo con el decoro del edificio, evitando en todo momento el apilamiento o acumulación de elementos deteriorados en su balcón.
l) Los Propietarios, Huéspedes e Inquilinos no deberán, bajo ninguna circunstancia, colgar toallas, prendas de vestir ni ningún otro objeto en los balcones o terrazas del edificio del condominio.
m) Los propietarios, invitados o inquilinos no deberán arrojar ningún objeto desde los tejados, terrazas o balcones.
n) Los alquileres se limitarán a un máximo de 2 (dos) personas en una unidad de un dormitorio y 4 (cuatro) personas en una unidad de dos dormitorios.
o) La basura de las Unidades Privadas se puede colocar fuera de la puerta de la Unidad, de lunes a sábado, de 8:00 a.m. a 10:00 a.m., donde el personal del condominio puede recogerla. Todas las demás veces, la basura se puede llevar a contenedores ubicados en las escaleras detrás de la piscina.
p) Los espacios de estacionamiento (que están numerados de acuerdo con la Unidad correspondiente) están reservados para el uso de los Propietarios y sus Huéspedes.
q) Los administradores y contratistas de propiedades no pueden trabajar en el área común del edificio sin la aprobación del Administrador del edificio.
r) Ningún propietario de la unidad puede alquilar, intercambiar casas o permitir el uso de su unidad para compensación, a terceros no relacionados por un período de menos de cinco (5) días consecutivos.
46 Comentarios
4.7 · 46 Comentarios del Cliente 5.0 · 108 Comentarios al desarrollo
Donald, NY, USA
2023-03-07 10:06:21

Comments About the Vacation Rental Unit:
Overall was good. We have stayed in the building for the last 8+ years. Would say bedding and pillows could be replaced.

En general estuvo bien. Nos hemos alojado en el edificio durante los últimos 8 años o más. Diría que la ropa de cama y las almohadas podrían ser reemplazadas.

Comments, Praise or Recommendations for the PVRPV Team:
Sebastian was very friendly and responsive to our inquiries.

Sebastian fue muy amable y receptivo a nuestras consultas.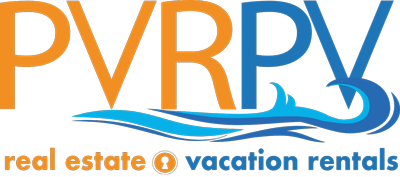 Respuesta de PVRPV
Thanks Donald for taking the time to complete the survey for your stay at Estrellita Del Mar Unit 202. We will share your comments with the staff involved in your vacation and the owner and their property manager. We look forward in seeing you again soon in Puerto Vallarta. Let us help you Buy, Rent and Maintain your next vacation property. We are Puerto Vallarta.

Gracias Donald por tomarse el tiempo de llenar esta encuesta sobre tu estadía en Estrellita Del Mar Unit 202. Compartiremos sus comentarios con el personal involucrado en sus vacaciones, propietario y administrador de la propiedad. Esperamos verlo nuevamente en Puerto Vallarta pronto. Permítanos ayudarlo a Comprar, Renta y Mantener su próxima propiedad vacacional. Nosotros somos Puerto Vallarta.