Playa Bonita Casa de los Abuelos
---
About this Property
---
Condo
2
2
4
0 Square Meter/ 1200 Square Feet
0
2 King -
N/A
México
Jalisco
Puerto Vallarta
Los Muertos Beach
1 time per 7 day rental
Insurance of $ 35.00 USD to cover up to 500.00 Dollars
---
PVRPV presents Condo Playa Bonita Casa de los Abuelos a 2 bedroom, 2 bathroom, a great balcony overlooking the beach and is a fully furnished condominium on Los Muertos Beach, on the famous Romantic Zone Puerto Vallarta Old Town.

The condo is located right on the beach between the Hotel Blue Chairs and the Blue Seas gay resorts. Within only a short ten minute walk to El Malecon, the downtown area of Puerto Vallarta, this condo is very well located for convenient access to all the wonderful sights and activities of PV.

It also offers a fully equipped kitchen, washer and dryer, cable television and it's area on the beach with it's own beach chairs.

The building features a large heated pool and sundeck area for lounging in the sun, and a private beach area for guests of the Playa Bonita complex. There is also 24 hour security and a reception desk.

We invite you to contact one Your Vacation Experts today at PVRPV Puerto Vallarta Vacations and secure your next escapade to Puerto Vallarta.

This unit does not have air conditioned in the living room.

En la sala no hay aire acondicionado.
---
CHECK IN and CHECK OUTS
CHECK IN time for all properties is 3:00pm and CHECK OUT time for all properties is 11:00am. If you require early CHECK IN or late CHECK OUT please contact your PVRPV concierge.
click here to view more about check-in and check-out
Construction & Growth in Puerto Vallarta
Neither PVRPV or property owners or their representatives shall under no circumstance be held responsible for any disturbance, construction noise, dust/debris or inconvenience the guest may experience while occupying the vacation property. Whether this caused by the actions of the neighboring buildings, units within the same complex, construction, renovations, mandatory repairs, public service workers or unforeseen circumstances in the surrounding area, NO refunds, reimbursements, discounts or future credits can be issued. This would also include and is not limited to the closure of condo common areas for upgrades and / or repairs. These situations are completely beyond our control and are the result of robust and growing communities.
Due to the continued and constant investment, growth, upgrades and renovations in Puerto Vallarta, from time to time there may be a minor interruption of public services including hydro, water or sewer or the lack thereof. Although this is not a common problem in PV, it can happen.
Amenities
Most of our properties are fully equipped. Please check the amenities below:
Air Conditioning

Alarm Clock

Balcony

Bay View

Beach Front

Blender

Bottled Water

Ceiling Fans

Coffee Maker

Cooktop

Dryer

Elevator

Furnished

Hair Dryer

Internet Wireless

Iron

Ironing Board

Kids Allowed

Linens

Microwave

Non Smoking

Oven

Palapa

Pets Not Allowed

Phone

Pool (Heated)

Refrigerator

Street Parking

Toaster

Towels

TV

TV (CABLE SERVICE)

Washer

Wheelchair Access
Rates
---
All rates are in USD, exchange rate today is: $ 18.35 MXN per USD
Rates displayed in USD. The transaction will be completed in the equivalent MXN pesos.
| Date Range | Nightly Rate | Weekly Rate | Monthly Rate | Minimum Stay |
| --- | --- | --- | --- | --- |
| January 5, 2023 to April 1, 2023 | $ 250.00 USD | $ 1,750.00 USD | | 3 |
| April 2, 2023 to April 9, 2023 | $ 305.00 USD | $ 2,135.00 USD | | 7 |
| April 10, 2023 to April 30, 2023 | $ 250.00 USD | $ 1,750.00 USD | | 5 |
| May 1, 2023 to October 31, 2023 | $ 165.00 USD | $ 1,015.00 USD | | 3 |
| November 1, 2023 to December 18, 2023 | $ 275.00 USD | $ 1,925.00 USD | | 3 |
| December 19, 2023 to January 4, 2024 | $ 325.00 USD | $ 2,275.00 USD | | 7 |
| January 5, 2024 to March 20, 2024 | $ 275.00 USD | $ 1,925.00 USD | | 3 |
| March 21, 2024 to March 31, 2024 | $ 325.00 USD | $ 2,275.00 USD | | 7 |
| April 1, 2024 to April 30, 2024 | $ 250.00 USD | $ 1,750.00 USD | | 5 |
| May 1, 2024 to October 31, 2024 | $ 165.00 USD | $ 1,015.00 USD | | 3 |
| November 1, 2024 to December 18, 2024 | $ 275.00 USD | $ 1,925.00 USD | | 3 |
| December 19, 2024 to January 4, 2025 | $ 325.00 USD | $ 2,275.00 USD | | 7 |
| January 5, 2025 to April 12, 2025 | $ 275.00 USD | $ 1,925.00 USD | | 3 |
| April 13, 2025 to April 20, 2025 | $ 325.00 USD | $ 2,275.00 USD | | 7 |
| April 21, 2025 to April 30, 2025 | $ 275.00 USD | $ 1,925.00 USD | | 3 |
| May 1, 2025 to October 31, 2025 | $ 165.00 USD | $ 1,015.00 USD | | 3 |
| November 1, 2025 to December 18, 2025 | $ 275.00 USD | $ 1,925.00 USD | | 3 |
| December 19, 2025 to January 4, 2026 | $ 325.00 USD | $ 2,275.00 USD | | 7 |
---
March 2023
Su
Mo
Tu
We
Th
Fr
Sa
April 2023
Su
Mo
Tu
We
Th
Fr
Sa
August 2023
Su
Mo
Tu
We
Th
Fr
Sa
Maps
---
Los Muertos Beach 1 Min. Walk
Restaurants 1 Min. Walk
Convenience Stores 1 Min. Walk
Bank 10 Min. Walk
Pharmacy 3 Min. Walk
Lazaro Cardenas Park 10 Min. Walk
Los Muertos Pier 5 Min. Walk
Malecon Boardwalk 10 Min. Walk
Hospitals 5 Min. Drive
Puerto Vallarta International Airport 40 Min. Drive
---
Nearby Places
Cancellation Policy
PVRPV has a firm CANCELLATION POLICY for all guests. We make every effort to work with our clients when a cancellation occurs as we understand situations happen. However, our policies are designed with, and approved by our property owners. Please review our cancellation policies in their entirety by clicking here:
CLICK HERE TO READ MORE ABOUT BOOKING CONFIRMATION POLICY
---
Property Policy
- ALL properties represented by PVRPV are NON SMOKING this includes; patios, terraces, outdoor spaces attached to or a part of a Vacation Rental Property - if smoking takes place inside the property – you will be obligated to pay, a fine, an extra cleaning fee and you may be evicted.
- Clients shall not remove any item/s from the property, such as kitchen appliances, glassware, furniture, or any other item.
- The use and enjoyment of the property does not include illegal activities such as the use of illegal drugs, prostitution, selling of goods (illegal or otherwise) and/or kidnapping, this is strictly prohibited.
- Excessive noise that may affect neighbors will be strictly sanctioned as per the local building rules and regulations established by the property that you are occupying.
- PVRPV guests and/or the visitors of the guest(s) are responsible to adhere to the rules, regulations and polices of PVRPV and/or the individual property policies thereof. Failure to obey the rules and policies established will be asked to vacate the property without the right to any refund.
The responsibility to know or adhere to the policies, rules or regulations are the responsibility of the guest.
This property has its own policies, please read carefull.
BIENVENIDOS
Playa Bonita Condominio Policies
Puerto Vallarta, Mexico

PLEASE NOTE: Playa Bonita is accepting of all people.
And Playa Bonita expects all people to be accepting of our policies.

WELCOME
Welcome to Playa Bonita Condominio we hope you enjoy your stay. Please remember Playa Bonita is not a hotel it is a private condo and therefore procedures, service, and amenities are somewhat different. The difference is why the owners and their guests enjoy this building and its location. Hopefully you will understand and come to appreciate Playa Bonita for its uniqueness and convenience. Playa Bonita feels we are welcoming you into our home. At Playa Bonita, we provide 24/7 security and require Playa Bonita identification to enter the building because security and serenity for owners and their guests are important. Remember, registered guests staying at Playa Bonita are not allowed to have their visitors use the beach palapas and chairs, the lobby restrooms, the swimming pool, and poolside cabana.

CHECK IN & CHECK OUT
Check in time is 3:00 PM. Check out time is 12:000 Noon. If your condo is not ready when you arrive or if you have a late departure, you may leave your bags in the lobby. Just ask at the front desk. While you wait we suggest you might take a walk, shop, or have lunch or breakfast until your condo is ready or it is time to leave for the airport. The lobby restrooms are available for your use.

REGISTRATION
Upon arrival, each person staying in the unit must register at the Administration Desk to officially become a guest of Playa Bonita. Only those people on the registration name list provided to Playa Bonita will be allowed to register. Each person registered will be provided with a security arm band/ankle band or a photo Playa Bonita Identification card. If you choose the band, it will be attached at time of check in and worn until you check out. It must be worn when using the common areas and when entering and exiting the building. If you choose the photo identification card, completed at the time of check in, the photo ID must be in your possession at all times to show when using the common areas and when entering and exiting the building. Common areas include hallways, lobby, swimming pool and cabana, beach palapas, and lobby restrooms. The replacement cost of a wrist band or a photo identification card is fifty Pesos. At the end of your stay please return your photo identification cards and bands to the front desk. For security reasons, we ask that you leave the condo keys at the front desk each time you leave the building and pick them up each time you return.

PROBLEMS WITH YOUR CONDO
Each individual condo is the condo owner's responsibility. If you have problems with plumbing, backed up toilets, appliances, supplies, etc, contact your accommodations' arranger, its property manager, or owner. The building administration and front desk staff cannot help you with problems in the condo.

VISITOR ACCESS
Guests may not have visitors in the common areas only in the condo. If you bring visitors to the condo, they must sign in and out at the Administration Desk. If the visitor is not with you, they must be announced by phone and then sign in and out at the Administration Desk. It is always a good idea to go to the lobby and meet your visitors so they know where to go and even a better idea to escort your visitors to the lobby door when they depart.

POOL CABANA AND SWIMMING POOL
Pool and cabana hours are from 10:00 AM to 10:00 PM. The use of the pool cabana and swimming pool is strictly restricted to owners and registered guests. Please show proper registration identification each time you use this area. Registered guests may not have visitors in the pool cabana and swimming pool. Remember: Public nudity is against the law in Mexico. Chairs and lounges may not be reserved prior to 11:00 AM. Chairs and lounges are reserved by placing towels on needed chairs. When such chairs are reserved a guest must be present during those periods. You may not just leave your towels and disappear. The staff is instructed to remove any towels and personal items that are left unattended.

1. Personal music and Public Displays of Affection should not disrupt others.
2. No glass bottles or glass drinking glasses - plastic only.
3. Unsupervised children are not allowed. Infants must wear plastic protectors.
4. There is no lifeguard. Swim at your own risk.
5. Use a towel while sitting or lying on chairs.
6. When leaving, please dry off thoroughly before entering the lobby and elevator.
7. Proper bathing attire is expected. Public nudity is against the law in Mexico.

BEACH AND PALAPAS
The use of the beach chairs, tables, and palapas is strictly restricted to owners and registered guests. Please make yourself known to the beach attendant by introducing yourself and showing proper registration identification each time you use the beach palapas. Registered guests may not have visitors use the beach palapas and chairs. The beach attendant's responsibility does not include theft patrol. Therefore use your good judgment and protect your valuables. The best advice - leave your valuables and passports in the condo. Remember: Public nudity is against the law in Mexico. Beach chairs and palapas may not be reserved prior to 11:00 AM. Chairs are reserved by placing towels on needed chairs. When such chairs are reserved a guest must be present during those periods. You may not just leave your towels and disappear. The staff is instructed to remove any towels and personal items that are left unattended.
Beach chairs and tables from beach restaurants are not allowed on Playa Bonita's beach. Help keep our beach clean by disposing of your trash and cigarette butts in the container provided near the beach stairway. Use a towel while using the chairs. When returning from the beach or returning to use the lobby restrooms, shower off sand in the shower outside the main lobby entrance. Ask the Reception Desk to turn on the outside water if necessary. Please dry thoroughly before entering the lobby area and elevator. The chairs and tables are removed daily at 5:00 PM. Should you wish to stay longer on the beach, inform the beach attendant and then it is your responsibility to return the chairs and tables to the building.


MAID SERVICE
Maid services are provided two times a week. Check with the front desk as to exact time and day for your unit. It is preferred that you are not in the unit during maid services. It usually takes 2 to 3 hours which includes bathroom cleaning, trash emptied, furniture dusted, table tops cleaned, floors swept and mopped, and the kitchen area cleaned including stovetops. Maids are not responsible to wash dirty dishes or clean up cooking remains. The laundry room is for the convenience of guests and the maid staff is not required to perform laundry services. The staff can make up beds on the days they are scheduled. They may put new bed linens on the beds if clean bedding is put out. The staff is not responsible for washing or drying bed linens and towels. Anything additional can usually be accommodated if you ask and leave an additional tip. Recommended tipping for Maid Staff is 50 to 60 pesos each time the maid cleans. Perhaps an additional tip if there are numerous guests. Leave the appropriate amount on the dining table or kitchen counter each time she cleans and again the day of departure.

TELEPHONE
There are two phone systems. The HOUSE PHONE which connects you to the front desk - enter zero and to call other units in the building - enter the unit number. And the LAND LINE which is for local calls. Not all units have a land line. The condo building front desk phone number: 222-3270 local calls and 011-52-32-222-3270 from the US.

DRINKING WATER FOR PLAYA BONITA
Puerto Vallarta's water purification system has been certified safe by International standards since 1992. Condominos Playa Bonita has its water tested twice each year and each time it has be rated potable. Check the Lobby Bulletin Board for the most recent test. However the filtration system does eliminate the bacteria. The bacteria level does change due to rain and environmental drainage. When in doubt purchase bottled water. For large bottled water, check with the front desk. The little store just down the street to the south carries groceries and does Amapas Mercado behind Playa Bonita.

EMERGENCIES
Contact the front desk.

TIPPING
Tipping for the reception and maid staff is an expected custom throughout Mexico and our staff depends upon this additional income. Recommended tipping for reception staff should be dependent upon any special services they have provided during your visit – tour services arranged, taxi, telephone calls made on your behalf, reservations, baggage, directions, grocery delivery, etc. Tips should be given directly to the person who assisted you. If they are not here when you leave, it is customary to place the tip in an envelope with their name and leave it at the front desk.

NEIGHBORHOOD NOISE
Remember Playa Bonita is located on the beach and in an urban area, so street noise from construction, deliveries, traffic, sirens, alarms, surf, dogs, and music from restaurants and beach performers is inevitable. However, if you are disturbed by unusually loud music or noise from adjacent businesses, and condo buildings, or from another Playa Bonita condo please notify the front desk so an official complaint can be made.
REMINDERS

1. No animals are permitted in the building including the lobby.
2. Loud talking on the balcony is not allowed at anytime. There should be no talking what so ever after 10:00 at night and before 9:00 in the morning. Even the most private of conversations can be heard in adjacent units. If you look to the left or right and up or down from the balcony, you will notice you are only two feet away from a bedroom window. Some people retire early while others sleep late. Please be considerate of all our owners and guests.
3. Removal or borrowing of any common area property (pool chairs) is not allowed.
4. Deposit trash and garbage outside in building garbage cans adjacent to the main lobby entrance.
5. No towels or clothes are permitted on the balconies or hallways.
6. Think carefully when using the balconies and the roof top pools and sun decks as well as the closing of curtains and doors. Public nudity in Mexico is illegal even in your own home if seen by others. Don't spend your vacation in jail.
7. Close the door to your condo – quietly. Keep talking to a minimum when using hallways and entering your condo.
8. Parties after 10:00 PM are not allowed. Building Administration must be notified of all parties consisting of more than 10 people. Maximum number of people for a party is 15 which includes registered guests and visitors.
9. Music must be a low volume heard only within your condo.
10. Smoking is only allowed in one common area and that is the pool area.
Please use a plastic ash tray. No smoking in the lobby, elevator,
stairways, and rear hallways on each floor. Each condo has its own
smoking policies. Please follow them.
11. As per our Condominio Bylaws failure to comply with the
Administration of the building and its policies will result in your eviction
from the condo.
12. Remember the staff does not make the policies. They are only doing
their job when they remind you of the policies. Please be kind. Yelling
and insulting the staff doesn't solve anything.


ONE LAST REMINDER
Enjoy your stay at Playa Bonita. And thank you for following our policies. Your comments and concerns are always appreciated. You may leave them at the front desk.


ADDITIONAL FEE FOR CLIENTS ARRIVING BEFORE AND AFTER REGULAR WORKING HOURS

Please be advised that if you are driving or flying to Puerto Vallarta, you must ensure that you plan your travels well and expect to arrive at the rented property no later than 8 PM. on any given day. Clients who arrive after 8 p.m., will incur an additional charge of $25.00 USD I.V.A Included which must be paid in cash. This will be collected upon check in. In addition, there is no check in time before 8 a.m. on any given day, otherwise, the same additional fee of $25.00 USD cash applies. Most of the properties allow a check in time of 3 p.m.

108 Reviews
4.7 · 108 Customer Reviews 4.9 · 472 Building Reviews
Lisa, Tennessee, United States
2023-02-11 09:22:33

Comments About the Vacation Rental Unit:
Our unit was beautiful and well equipped. Staff was just as wonderful.

Nuestra unidad era hermosa y estaba bien equipada. El personal fue igual de maravilloso.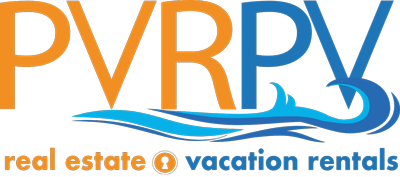 PVRPV Response
Thanks Lisa for taking the time to complete the survey for your stay at Playa Bonita Casa de los Abuelos. We will share your comments with the staff involved in your vacation and the owner and their property manager. We look forward in seeing you again soon in Puerto Vallarta. Let us help you Buy, Rent and Maintain your next vacation property. We are Puerto Vallarta.

Gracias Lisa por tomarse el tiempo de llenar esta encuesta sobre tu estadía en Playa Bonita Casa de los Abuelos. Compartiremos sus comentarios con el personal involucrado en sus vacaciones, propietario y administrador de la propiedad. Esperamos verlo nuevamente en Puerto Vallarta pronto. Permítanos ayudarlo a Comprar, Renta y Mantener su próxima propiedad vacacional. Nosotros somos Puerto Vallarta.