V399 Unit 408
---
About this Property
---
Studio
1
1
2
80 Square Meter/ 729.375 Square Feet
2011
1 Queen -
N/A
México
Jalisco
Puerto Vallarta
Old Town
1 time per 7 day rental
Insurance of $ 35.00 USD to cover up to 500.00 Dollars
---
PVRPV Puerto Vallarta proud presents V399 Unit 408 in the perfectly located and very popular Vallarta V399.

This magnificent studio features a Queen Bed, air conditioning, flat screen TV with Cable service, fully equipped kitchen with microwave, oven, refrigerator, stove, washer & dryer and beautiful bathroom. Please note this studio has no outdoor patio and has windows facing the interior courtyard.

V399 is a building offering an elevator, 24-hour on-site security, underground secure parking, and a rooftop terrace.

The 7th floor rooftop terrace features a infinity pool, one Jacuzzi, a gas barbecue grill and bar area, dining spaces and a 360 degree view of the ocean, the city and the mountains.
---
CHECK IN and CHECK OUTS
CHECK IN time for all properties is 3:00pm and CHECK OUT time for all properties is 11:00am. If you require early CHECK IN or late CHECK OUT please contact your PVRPV concierge.
click here to view more about check-in and check-out
Construction & Growth in Puerto Vallarta
Neither PVRPV or property owners or their representatives shall under no circumstance be held responsible for any disturbance, construction noise, dust/debris or inconvenience the guest may experience while occupying the vacation property. Whether this caused by the actions of the neighboring buildings, units within the same complex, construction, renovations, mandatory repairs, public service workers or unforeseen circumstances in the surrounding area, NO refunds, reimbursements, discounts or future credits can be issued. This would also include and is not limited to the closure of condo common areas for upgrades and / or repairs. These situations are completely beyond our control and are the result of robust and growing communities.
Due to the continued and constant investment, growth, upgrades and renovations in Puerto Vallarta, from time to time there may be a minor interruption of public services including hydro, water or sewer or the lack thereof. Although this is not a common problem in PV, it can happen.
Amenities
Most of our properties are fully equipped. Please check the amenities below:
Blender

Children Permitted

Climate Control (Air Conditioning)

Climate Control (Ceiling Fan)

Coffee Maker

Cooktop

Dishwasher

Dogs & Pets Not Permitted

Elevator (In Complex)

Furnished

Iron

Ironing Board

Jetted Tub (In Building)

Laundry - Dryer (In Unit)

Laundry - Washer (In Unit)

Linens

Microwave

Oven

Parking

Pool (Heated in Complex)

Pool (Rooftop)

Refrigerator

Safe in Unit

Smoking (Not Permitted)

Toaster

Towels

TV

TV (Satellite)

View (City)

Water (Purified Water System)

Wheelchair Access

Wifi - Wireless Internet
Rates
---
All rates are in USD, exchange rate today is: $ 17.62 MXN per USD
Rates displayed in USD. The transaction will be completed in the equivalent MXN pesos.
| Date Range | Nightly Rate | Weekly Rate | Monthly Rate | Minimum Stay |
| --- | --- | --- | --- | --- |
| May 1, 2023 to October 31, 2023 | $ 65.00 USD | $ 455.00 USD | $ 1,560.00 USD | 3 |
| November 1, 2023 to December 19, 2023 | $ 100.00 USD | $ 700.00 USD | $ 2,150.00 USD | 3 |
| December 20, 2023 to January 3, 2024 | $ 160.00 USD | $ 1,120.00 USD | | 7 |
| January 4, 2024 to March 23, 2024 | $ 100.00 USD | $ 700.00 USD | $ 2,150.00 USD | 3 |
| March 24, 2024 to March 31, 2024 | $ 160.00 USD | $ 1,120.00 USD | | 5 |
| April 1, 2024 to April 30, 2024 | $ 100.00 USD | $ 700.00 USD | $ 2,150.00 USD | 3 |
| May 1, 2024 to October 31, 2024 | $ 65.00 USD | $ 455.00 USD | $ 1,560.00 USD | 3 |
| November 1, 2024 to December 19, 2024 | $ 100.00 USD | $ 700.00 USD | $ 2,150.00 USD | 3 |
| December 20, 2024 to January 3, 2025 | $ 160.00 USD | $ 1,120.00 USD | | 7 |
| January 4, 2025 to April 12, 2025 | $ 100.00 USD | $ 700.00 USD | $ 2,150.00 USD | 3 |
| April 13, 2025 to April 20, 2025 | $ 160.00 USD | $ 1,120.00 USD | | 5 |
| April 21, 2025 to April 30, 2025 | $ 100.00 USD | $ 700.00 USD | $ 2,150.00 USD | 3 |
| May 1, 2025 to October 31, 2025 | $ 65.00 USD | $ 455.00 USD | $ 1,560.00 USD | 3 |
| November 1, 2025 to December 19, 2025 | $ 100.00 USD | $ 700.00 USD | $ 2,150.00 USD | 3 |
| December 20, 2025 to January 3, 2026 | $ 160.00 USD | $ 1,120.00 USD | | 7 |
| January 4, 2026 to March 28, 2026 | $ 100.00 USD | $ 700.00 USD | $ 2,150.00 USD | 3 |
| March 29, 2026 to April 5, 2026 | $ 160.00 USD | $ 1,120.00 USD | | 5 |
| April 6, 2026 to April 30, 2026 | $ 100.00 USD | $ 700.00 USD | $ 2,150.00 USD | 3 |
| May 1, 2026 to October 31, 2026 | $ 65.00 USD | $ 455.00 USD | $ 1,560.00 USD | 3 |
| November 1, 2026 to December 19, 2026 | $ 100.00 USD | $ 700.00 USD | $ 2,150.00 USD | 3 |
| December 20, 2026 to January 3, 2027 | $ 160.00 USD | $ 1,120.00 USD | | 7 |
Promotions
---
All rates are in USD, exchange rate today is: $ 17.62 MXN per USD
Rates displayed in USD. The transaction will be completed in the equivalent MXN pesos.
---
September 2023
Su
Mo
Tu
We
Th
Fr
Sa
October 2023
Su
Mo
Tu
We
Th
Fr
Sa
November 2023
Su
Mo
Tu
We
Th
Fr
Sa
December 2023
Su
Mo
Tu
We
Th
Fr
Sa
January 2024
Su
Mo
Tu
We
Th
Fr
Sa
February 2024
Su
Mo
Tu
We
Th
Fr
Sa
Maps
---
Bars & Restaurants 2 Min. Walk
Los Muertos Beach 5 Min. Walk
Los Muertos Pier 10 Min. Walk
Convenience Store 1 Min. Walk
Hospital 5 Min. Walk
Galleries 2 Min. Walk
Rio Cuale Municipal Market 10 Min. Walk
Malecon Boardwalk 5 Min. Walk
Lazaro Cardenas Park 5 Min. Walk
Puerto Vallarta International Airport 40 Min. Drive
---
Cancellation Policy
PVRPV has a firm CANCELLATION POLICY for all guests. We make every effort to work with our clients when a cancellation occurs as we understand situations happen. However, our policies are designed with, and approved by our property owners. Please review our cancellation policies in their entirety by clicking here:
CLICK HERE TO READ MORE ABOUT BOOKING CONFIRMATION POLICY
---
Property Policy
- ALL properties represented by PVRPV are NON SMOKING this includes; patios, terraces, outdoor spaces attached to or a part of a Vacation Rental Property - if smoking takes place inside the property – you will be obligated to pay, a fine, an extra cleaning fee and you may be evicted.
- Clients shall not remove any item/s from the property, such as kitchen appliances, glassware, furniture, or any other item.
- The use and enjoyment of the property does not include illegal activities such as the use of illegal drugs, prostitution, selling of goods (illegal or otherwise) and/or kidnapping, this is strictly prohibited.
- Excessive noise that may affect neighbors will be strictly sanctioned as per the local building rules and regulations established by the property that you are occupying.
- PVRPV guests and/or the visitors of the guest(s) are responsible to adhere to the rules, regulations and polices of PVRPV and/or the individual property policies thereof. Failure to obey the rules and policies established will be asked to vacate the property without the right to any refund.
The responsibility to know or adhere to the policies, rules or regulations are the responsibility of the guest.
This property has its own policies, please read carefull.
THIS IS A SMOKE FREE PROPERTY
No smoking inside the property, the unit, on the terraces / balconies, at the pool or in the common areas
Smoking is permitted outside the main door / gate

Condominio Vallarta 399
Rules and Regulations for Non-Owners

A. General
1. Condominio Vallarta 399, "V399", is a private residential building and should not be construed to be a resort or hotel. The staff is not available for private or guest services during their work schedule.
2. These rules incorporate the regulations as detailed in the bylaws of V399. This document is not all inclusive. For additional information, please refer to the V399 condo regimen.
3. Noise within a unit and in the common areas, including the lobby, courtyard and terrace, must be kept to a minimum level especially between the hours of 11:00pm and 9:00am.
4. Guests must be registered at the front desk and accompanied by an occupant at all times.
5. Moral behavior and respect for others is expected at all times. Nudity and sexual exhibitionism visible to others is prohibited.
6. Smoking is not allowed in the common areas.
7. Setting glasses and all other items, which might fall off terrace railing or throwing smoking material and other items from a terrace is hazardous to the occupants below and strictly prohibited.
8. V399 is not responsible for damage or loss of personal property.

B. Non-Owner Occupancy and Registration
1. With the exception of when the owner is present, the number of non-owner occupants residing in a unit is limited to 2 adults in a studio unit; 4 adults in a one-bedroom unit; and 6 adults in a two- bedroom unit for a minimum of three consecutive nights.
2. Non-owner occupants must register with Security or the Administrator upon their arrival by providing the dates of occupancy, name, age, city and state of residence of the responsible party and the names of all other occupants. The Administrator and/or Security will deny access to the premises if these requirements are not satisfied.

C. Terrace Rules – 7th Floor
1. The terrace hours are from 8:00 am until 12:00am, Sunday through Saturday. Even though the terrace remains open until midnight, the quiet hours of 11:00pm until 9:00am must be observed.
2. Use of the pool and Jacuzzis is at one's own risk. Jacuzzi covers must be fully removed before use and replaced afterwards. No lifeguard or attendant is on duty. Children under 12 years old must be accompanied by an adult.
3. Proper swim attire is required in the pool and Jacuzzis. Nudity is prohibited.
4. Behavior and excessive noise on the terrace that lessens the enjoyment of others in the area or disturbs the occupants of units nearby is not permitted.
5. Furniture cannot be reserved. Furniture is for use on a first come, first served basis. Furniture should not be moved around on the rocks as this causes damage to the membrane underneath.
6. Glass and other breakable objects are not allowed in or near the pool or Jacuzzis. Eating and drinking are not allowed inside the pool or Jacuzzis.
7. The BBQ area must be reserved at least 48 hours in advance through the Administrator.
8. Personal items and garbage must be removed when leaving the terrace.
9. Non-owners may host a maximum of two guests, while in attendance, in the common areas. Prior authorization is needed from Administration in order to host a larger number of guests.
10.Pets are not allowed on the terrace.
11.Any terrace/pool rules shown on terrace signage must also be complied with.

D. Parking
1. Vehicles must be parked in the designated space of the occupied condo unit and kept in operable condition.
2. Parking spaces cannot be used as storage or leased separately from the unit.
3. In case of an emergency or a vehicle is parked in an unauthorized space and the owner is unavailable, the vehicle will be towed at the owner's expense.

E. Exterior Appearance
1. Under no circumstances can occupants take away from the uniform aesthetics of the building by hanging anything from railings, windows, balconies, and doors such as towels, lights, banners, signs or advertisements. Exterior facing curtains must be neutral in color.
2. Personal items cannot be stored in the common areas.

F. Pets
1. Pets must be on a leash and under the control at all times in the common areas. Pets are not allowed on the 7th floor terrace.
2. Pet waste must be picked up immediately and disposed of properly.
3. If the Administrator receives written complaints from three separate owners about the same pet within a 30 day period, the pet will have to leave the building.

G. Enforcement & Penalties
1. Non-owners violating the rules may incur financial penalties against the occupied unit and are subject to eviction from the building for more severe or continued violations.

PRINCIPLES used by Council and Administration for developing COVID protocols and rules

? Follow local Public Health Authority recommendations
? Demonstrate safe practices, including social distancing and mask requirements
? Ensure efficient monitoring and enforcement
? Provide for the fair and equitable enjoyment of the common space
All residents and visitors are reminded of a few COVID basics for reducing risk of transmission

• wear a face mask
• socially distance (stay at least 1.5 metres apart)
• keep your hands away from your face
• wash your hands and high-touched surfaces regularly
• stay within your bubble and keep your bubble small

Introduction of New Temporary Rules

1. Social Distancing. Furniture has been strategically placed in the Atrium and on the 7th Floor to follow health authority strategic distancing recommendations. To help ensure appropriate social distancing in the Lobby, Security will monitor activity and will control entry, as required.
2. Mandatory masks for ALL. It is mandatory to wear masks over nose and mouth, at all times, throughout the public areas of the building. Exceptions are permitted ONLY when:
a. able to maintain a safe distance of 1.5 metres from others not part of your "bubble", AND
b. stationary (e.g. when sitting on a lounger or chair or standing at the bar area); OR
c. walking to/from the pool/jacuzzi; OR,
d. in the pool/jacuzzi
3. Registered Occupants Only in Common Gathering Areas. Only Registered, overnight Occupants are permitted to use the common gathering spaces (Level 7, Atrium) – no visitors are permitted in these areas.
4. Elevator limits. In order to maintain social distancing requirements, it is highly recommended that the elevator is only used by one "bubble" at a time.

Enforcement: Security will require any violations to be immediately remedied and the Owner of the unit will be notified by the Administrator (i.e. an official warning) and asked to reinforce the rules with the Occupants. If there are repeated violations from Occupants of the same unit, the Owner will be notified and fined – first offence $50; second offence $100; third and future offences $250.
____________________________________

Temporary Changes to Existing Rules

1. Acknowledgement and Commitment. All Occupants, as represented by a Primary Occupant, are required to sign a statement indicating their understanding and commitment to the V399 Rules, including any temporary COVID-specific rules. Owners are reminded to ensure that all Occupants are aware of the rules and of this signed commitment requirement prior to their arrival to V399.
2. Pool Area Changes. Reducing the occupancy of any common area and ensuring that social distancing can be maintained is essential. Furniture is placed in a manner consistent with local recommendations. Gatherings will be restricted. Some examples of rules and reminders are:
a. All pool area rules (e.g. not moving furniture, no saving loungers for more than 20 minutes, etc.) will be strictly enforced.
b. Use of hot tub(s) is restricted to occupants of one "bubble" at a time.
c. Staying 1.5 metres apart from those outside of your "bubble", even while in the pool, is required.
d. Administration may implement a time limit on use of the facilities, if the need arises.
3. Other 7th Floor Changes.
a. BBQ Area. To help reduce touching of surfaces and to minimize the potential for gatherings, the BBQ area is closed (as a food preparation area).
b. Cleaning by Users. Users are requested to clean loungers and chairs before and after using and are required to completely cover with a clean towel during use (please bring your own towel). Cleaning supplies will be available.
4. Changes as required. The Administrator or Security may restrict the number of people in or use of any common area, as may be required. The Administrator may change these rules as recommended by local authorities.
39 Reviews
4.4 · 39 Customer Reviews 4.8 · 255 Building Reviews
Daniel, TX, US
2023-09-06 15:16:34

Comments About the Vacation Rental Unit:
Overall good property and location.
Property is in a good location with lots of stores, bars, restaurants and beach nearby. The only issues I had with the property was that the safe box did not work. I did call the property management company but they were not able to resolve the issue before I left. I was there for 7 days. Another thing to note was that the shower water is at most lukewarm. Other than that, I had an overall good experience with the property.

En general buena propiedad y ubicación.
La propiedad está en una buena ubicación con un montón de tiendas, bares, restaurantes y la playa cerca. El único problema que tuve con la propiedad fue que la caja fuerte no funcionaba. Llamé a la empresa de gestión de la propiedad, pero no fueron capaces de resolver el problema antes de irme. Estuve allí 7 días. Otra cosa a tener en cuenta fue que el agua de la ducha es como mucho tibia. Aparte de eso, tuve una buena experiencia en general con la propiedad.



Comments, Praise or Recommendations for the PVRPV Team:
All of the PVRPV Staff was wonderful , they responded the best way they could when needed

Todo el personal de PVRPV fue maravilloso, respondieron de la mejor manera posible cuando fue necesario.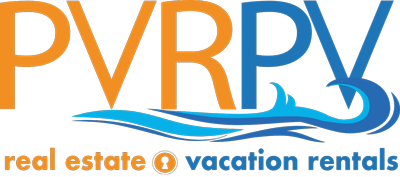 PVRPV Response
Thanks Daniel for taking the time to complete the survey for your stay at V399 Unit 408. We will share your comments with the staff involved in your vacation and the owner and their property manager. We are not sure what happen with the safe and that is not our normal customer service practice. We will be investigating to figure out where this went wrong. We look forward in seeing you again soon in Puerto Vallarta. Let us help you Buy, Rent and Maintain your next vacation property. We are Puerto Vallarta.

Gracias Daniel por tomarse el tiempo para completar la encuesta para su estancia en V399 Unidad 408. Compartiremos sus comentarios con el personal involucrado en sus vacaciones y el propietario y su administrador de la propiedad. No estamos seguros de lo que pasó con la caja fuerte y que no es nuestra práctica normal de servicio al cliente. Estaremos investigando para averiguar dónde salió mal. Esperamos volver a verle pronto en Puerto Vallarta. Permítanos ayudarle a Comprar, Rentar y Mantener su próxima propiedad vacacional. Somos Puerto Vallarta.