Rincon de Almas 207 - Rinconcillo
---
About this Property
---
Studio
1
1
2
69 Square Meter/ 740 Square Feet
2018
1 Queen -
N/A
México
Jalisco
Puerto Vallarta
Old Town
1 time per 7 day rental
Insurance of $ 35.00 USD to cover up to 500.00 Dollars
---
PVRPV proudly recommends Rincon de Almas! This is a 38 unit complex with a unique lattice style facade offering optimal sunlight and a cross-breeze, while maintaining privacy from within.

NOTICE: Diagonally across from Rincon de Almas, on the Northwest corner, there is a new condominium complex being built that is anticipated to take until mid-2024. Please understand that there will be construction noise in the area.

Facing south on the second floor, "El Rinconcillo" is a corner studio with a full-length retractable dividing wall to form separate living and sleeping areas, and wrap around floor-to-ceiling sliding door windows. El Rinconcillo provides everything you may need for a comfortable and relaxing time in Puerto Vallarta: AC, a smart TV, Sonos, speedy WiFi, a well equipped kitchen, and a washer/dryer.

Ideally furnished for a couple or a single traveler, the sleeping area includes a queen-sized bed, blackout blinds, and reading lights. Designed to be a brightly lit entertainment lounge taking advantage of the tropical sunlight, the living room area does not include blinds. However, the living room area is adorned with light filtering roller shades. The living room is also equipped with a comfortable couch and chairs, and a smart TV. The bathroom provides a rain shower and a closet with ample storage.

Enjoy the stunning rooftop view while lounging in the jacuzzi or infinity pool, or plan a BBQ with friends while the city lights twinkle at you from the mountainside homes peppered across Alta Vista.

Just a few blocks from the Malecon and Los Muertos beach, El Rinconcillo in Rincon de Almas is located at the heart of the Old Town, surrounded by a wide selection of boutiques, restaurants, bars, and markets the lovely Puerto Vallarta has to offer. This little corner of heaven in Zona Romantica is ready for your next vacation.

Contact one of our Vacation Experts today at PVRPV and let us help you with your next escape to paradise by staying at this great vacation complex.
---
CHECK IN and CHECK OUTS
CHECK IN time for all properties is 3:00pm and CHECK OUT time for all properties is 11:00am. If you require early CHECK IN or late CHECK OUT please contact your PVRPV concierge.
click here to view more about check-in and check-out
Construction & Growth in Puerto Vallarta
Neither PVRPV or property owners or their representatives shall under no circumstance be held responsible for any disturbance, construction noise, dust/debris or inconvenience the guest may experience while occupying the vacation property. Whether this caused by the actions of the neighboring buildings, units within the same complex, construction, renovations, mandatory repairs, public service workers or unforeseen circumstances in the surrounding area, NO refunds, reimbursements, discounts or future credits can be issued. This would also include and is not limited to the closure of condo common areas for upgrades and / or repairs. These situations are completely beyond our control and are the result of robust and growing communities.
Due to the continued and constant investment, growth, upgrades and renovations in Puerto Vallarta, from time to time there may be a minor interruption of public services including hydro, water or sewer or the lack thereof. Although this is not a common problem in PV, it can happen.
Amenities
Most of our properties are fully equipped. Please check the amenities below:
BBQ Grill (In Unit)

Children Permitted

Climate Control (Air Conditioning)

Climate Control (Ceiling Fan)

Coffee Maker

Cooktop

Detector (Carbon Monoxide)

Detector (Smoke)

Dipping Pool (In Unit)

Dogs & Pets Not Permitted

Elevator (In Complex)

Furnished

Hair Dryer

Iron

Ironing Board

Jetted Tub (In Building)

Kitchen

Laundry - Washer (In Unit)

Linens

Microwave

Outdoor Space (Balcony)

Oven

Parking (Street)

Pool (Heated in Complex)

Refrigerator

Restaurants (in complex)

Smoking (Not Permitted)

Toaster

Toaster Oven

Towels

TV

TV (Netflix)

View (Bay)

View (City)

View (Mountain)

View (Partial Ocean & Mountain)

Wheelchair Access

Wifi - Wireless Internet
Rates
---
All rates are in USD, exchange rate today is: $ 17.62 MXN per USD
Rates displayed in USD. The transaction will be completed in the equivalent MXN pesos.
| Date Range | Nightly Rate | Weekly Rate | Monthly Rate | Minimum Stay |
| --- | --- | --- | --- | --- |
| May 1, 2023 to October 31, 2023 | $ 100.00 USD | $ 700.00 USD | $ 2,400.00 USD | 6 |
| November 1, 2023 to December 19, 2023 | $ 150.00 USD | $ 1,050.00 USD | $ 3,990.00 USD | 6 |
| December 20, 2023 to January 3, 2024 | $ 170.00 USD | $ 1,190.00 USD | | 7 |
| January 4, 2024 to March 23, 2024 | $ 150.00 USD | $ 1,050.00 USD | $ 3,990.00 USD | 6 |
| March 24, 2024 to March 31, 2024 | $ 170.00 USD | $ 1,190.00 USD | | 7 |
| April 1, 2024 to April 30, 2024 | $ 150.00 USD | $ 1,050.00 USD | $ 3,990.00 USD | 6 |
| May 1, 2024 to October 31, 2024 | $ 100.00 USD | $ 700.00 USD | $ 2,400.00 USD | 6 |
| November 1, 2024 to December 19, 2024 | $ 150.00 USD | $ 1,050.00 USD | $ 3,990.00 USD | 6 |
| December 20, 2024 to January 3, 2025 | $ 170.00 USD | $ 1,190.00 USD | | 7 |
| January 4, 2025 to April 12, 2025 | $ 150.00 USD | $ 1,050.00 USD | $ 3,990.00 USD | 6 |
| April 13, 2025 to April 20, 2025 | $ 170.00 USD | $ 1,190.00 USD | | 7 |
| April 21, 2025 to April 30, 2025 | $ 150.00 USD | $ 1,050.00 USD | $ 3,990.00 USD | 6 |
| May 1, 2025 to October 31, 2025 | $ 100.00 USD | $ 700.00 USD | $ 2,400.00 USD | 6 |
| November 1, 2025 to December 19, 2025 | $ 150.00 USD | $ 1,050.00 USD | $ 3,990.00 USD | 6 |
| December 20, 2025 to January 3, 2026 | $ 170.00 USD | $ 1,190.00 USD | | 7 |
| January 4, 2026 to March 28, 2026 | $ 150.00 USD | $ 1,050.00 USD | $ 3,990.00 USD | 6 |
| March 29, 2026 to April 5, 2026 | $ 170.00 USD | $ 1,190.00 USD | | 7 |
| April 6, 2026 to April 30, 2026 | $ 150.00 USD | $ 1,050.00 USD | $ 3,990.00 USD | 6 |
| May 1, 2026 to October 31, 2026 | $ 100.00 USD | $ 700.00 USD | $ 2,400.00 USD | 6 |
| November 1, 2026 to December 19, 2026 | $ 150.00 USD | $ 1,050.00 USD | $ 3,990.00 USD | 6 |
| December 20, 2026 to January 3, 2027 | $ 170.00 USD | $ 1,190.00 USD | | 7 |
Promotions
---
All rates are in USD, exchange rate today is: $ 17.62 MXN per USD
Rates displayed in USD. The transaction will be completed in the equivalent MXN pesos.
---
September 2023
Su
Mo
Tu
We
Th
Fr
Sa
October 2023
Su
Mo
Tu
We
Th
Fr
Sa
November 2023
Su
Mo
Tu
We
Th
Fr
Sa
December 2023
Su
Mo
Tu
We
Th
Fr
Sa
January 2024
Su
Mo
Tu
We
Th
Fr
Sa
February 2024
Su
Mo
Tu
We
Th
Fr
Sa
Maps
---
Restaurants & Bars 2 Min. Walk
Groceries 1 Min. Walk
Pharmacy 1 Min. Walk
Lazaro Cardenas Park 5 Min. Walk
Malecon Boarkwalk 5 Min. Walk
Rio Cuale Flea Market 5 Min. Walk
Rio Cuale Municipal Market 5 Min. Walk
Art Galleries 5 Min. Walk
Los Muertos Beach 10 Min. Walk
Puerto Vallarta International Airport 40 Min. Drive
---
Cancellation Policy
PVRPV has a firm CANCELLATION POLICY for all guests. We make every effort to work with our clients when a cancellation occurs as we understand situations happen. However, our policies are designed with, and approved by our property owners. Please review our cancellation policies in their entirety by clicking here:
CLICK HERE TO READ MORE ABOUT BOOKING CONFIRMATION POLICY
---
Property Policy
- ALL properties represented by PVRPV are NON SMOKING this includes; patios, terraces, outdoor spaces attached to or a part of a Vacation Rental Property - if smoking takes place inside the property – you will be obligated to pay, a fine, an extra cleaning fee and you may be evicted.
- Clients shall not remove any item/s from the property, such as kitchen appliances, glassware, furniture, or any other item.
- The use and enjoyment of the property does not include illegal activities such as the use of illegal drugs, prostitution, selling of goods (illegal or otherwise) and/or kidnapping, this is strictly prohibited.
- Excessive noise that may affect neighbors will be strictly sanctioned as per the local building rules and regulations established by the property that you are occupying.
- PVRPV guests and/or the visitors of the guest(s) are responsible to adhere to the rules, regulations and polices of PVRPV and/or the individual property policies thereof. Failure to obey the rules and policies established will be asked to vacate the property without the right to any refund.
The responsibility to know or adhere to the policies, rules or regulations are the responsibility of the guest.
This property has its own policies, please read carefull.
No pets. No smoking within the unit. Two adults and 1 child maximum. Queen size bed. Concierge and maid service available.

FITNESS CENTER:
Only the condominium owners and / or guests, who enter with sports clothes and shoes (tennis, socks, pants or shorts), will be able to make use of the facilities, they must use a towel (hand or face) to prevent the team from remaining remnants of sweating. All the elements that have been used for the exercise that was developed must be cleaned by the Owner or Guest who used it and be placed in the assigned place for each one of them. If you want to listen to music, the Condo Owner and / or guest must use headphones.

THE FOLLOWING ACTIONS ARE PROHIBITED:
- Introduce food or smoke inside this area.
- Introducing or ingesting alcoholic beverages, drugs or controlled-use medications.
- Enter under 15 years of age or pets.
- Playing with the team, making excessive noise or behaving indecorously.
The Condominium Owner and / or Guest who realizes that any equipment is not working properly, or realizes any damage, should give immediate notice to the Administrator of the Condominium, so that it takes the corresponding measures, in order that the devices always in optimal conditions.
The gym will not have an instructor so the Condominium Administrator and the Condominium will not be responsible for accidents and injuries that occur due to the misuse of the devices, or the economic consequences that may arise from them.

POOL AND ASOLEADEROS (located in the Roof Top Level):
The pool will have a schedule of use from 08:00 hours until 22:00 hours, except for cases that are stipulated as merely sports or therapeutic; in the case of the latter, it may be used after 6:00 am, except on Sundays. In the understanding of the previous paragraph, this schedule is restricted for infants and minors, the restriction will be discretionary, so any activity that the Administration determines as recreational may deny entry and use during this time.
On Saturday, Sunday, as well as holidays and holidays, the use of the Pool is reserved for the Owners, so there can not be Visitors in this area.
Children who can not swim; they must enter with floats and accompanied by an adult, under penalty of denying them access. Babies must use swim diapers to enter the pool.
Before entering the pool, you must take a shower to remove any residual tanning oil or sweat, otherwise you may be denied entry.
The Owners, Guests, or Visitors who make use of the Pool or who are in the humid areas surrounding it, must carry their respective swimsuits. The use of the pool with clothing that is not appropriate or suitable for it is prohibited.
People who are obviously under the influence of intoxicating drinks should leave the pool for their own safety.
Diving, competitions or risky games are not allowed.
It is forbidden to have or use near the pool area and within the pool, sharp glass or sharp objects, as well as any kind of pet
It is forbidden to eat or take any kind of food as well as smoking in or around the pool. In the same tenor must keep as a reserve a distance of at least 5 meters from this area

JACUZZI, BATHROOMS AND IRRIGATION (located in the Roof Top Level):
The Condominium has a Jacuzzi and exclusive bathrooms for both men and women and will be used under the following rules;
Shower before accessing the jacuzzi.
The use of a towel at all times in the jacuzzi area, bathrooms access to the showers.
Access the Jacuzzi barefoot, leaving the shoes outside. The use of swimsuit in the jacuzzi.
Enter the showers with anti-skid sandals.
The following actions will be forbidden for the Owners, in and / or Visitors:
The entry of any type of glass or metal container.
The consumption of drugs, alcohol or drugs, before or during the use of the services described above.
Enter the jacuzzi with chains, bracelets, rings or other objects that may cause burns.
Use creams, oils or hair dyes.
Soap outside the showers.
For health reasons, access to the jacuzzi, bathrooms and showers is reserved for those who suffer from a transmissible or infectious-contagious disease and for health reasons only those over 18 years of age and minors who, by medical recommendation, use it, may use these facilities.
The Condominium RINC�N DE ALMAS will not be responsible for accidents and injuries that occur in the use of the jacuzzi, bathrooms and showers, or the economic consequences that may arise from them.

SPORTS BAR (located in the Roof Top Level):
I. This area is for common use and may not be reserved or used in its entirety for events of a particular nature, so they must take special care in coexistence and interaction with other Owners and / or Guests.
II. This area will have a preponderant social and coexistence character, without being considered as an area for parties.
III. It is strictly forbidden to perform acts that attempt against morality and good customs.
IV. The users of this area should always take care of the furniture as well as the architectural structure of the area.
V. The users may carry out the preparation and consumption of food and beverages, as long as the equipment and furniture of the place allow it, always striving to observe order and cleanliness.
SAW. Alcoholic beverages will be allowed in this area as long as they have a discretional treatment and are not left in view of other users. At all times surveillance may request the Owners and / or their Visitors who are at a glance in an inconvenient state, to leave the areas. (It is recommended not to transport containers, bottles, glasses, cups, plates or any other glass or crystal utensil in this area).
VII. The users when retiring of the place, will have to try to deliver the area and furniture in perfect state, ordered and clean.
VIII. In the Sports Bar as in any other Common Area of the Condominium is strictly prohibited the intake, application and in general the use of unnerving, psychotropic substances, and any other that is considered a drug even if it is legal.
IX. The furniture can not be used for a purpose other than its nature obey, so they can not be placed, towels, bathing clothes to dry in it.

TERRACE AREA (located on the Roof Top Level):
Area whose destiny is the social coexistence and rest among the Owners, Causaderers and Visitors and is duly equipped with furniture and implements for its enjoyment, which must be cared for, maintained and used by them according to their nature. It is strictly forbidden to stay overnight, smoke, introduce pets (without a leash or without the presence of their owners) or alcoholic beverages in this area.

SECURITY MEASURES - Updates December 2022
We take Security very seriously. This is important to keep our community safe, but it requires the participation of everyone.
- All guests and visitors are required to present a valid ID upon check in (e.g., passport, driver's license).
- Visitors must leave the premises by 1:00 am.
- All children (under 18) are welcome, but only accompanied by an adult.
- We have a 24/7 camera monitoring system around the property.
- The police will be called to deal with guests who are aggressive or for behavior that violates morality.

RESPECT OTHER GUESTS. OUR NEIGHBORS & OUR PLANET.
- Spread love, not germs.
- Respect maximum capacity below including visitors (with owner permission):
1 bedroom / studio = 4 people max.
2 bedrooms = 6 people max.
- Keep your voice down, take into consideration there are other guests around.
- No shouting, screaming or loud noises allowed after 10:00 pm.
- Everyone including staff has the right to peaceful enjoyment of premises and free from harassment.

POOL AREA
- The pool area is open at 9:00 am and closes at 11:00 pm.
- It's not allowed to consume food or drinks the pool.
- Please don't move the furniture or decorations in the areas.

NO SMOKING POLICY.
- Smoking or vaping is not permitted in the pool area.
- Please smoke only in designated area.

17 Reviews
4.6 · 17 Customer Reviews 4.5 · 62 Building Reviews
Crystal , CA, USA
2023-04-15 10:14:09

Comments About the Vacation Rental Unit:
This property had amazing views and a sage and clean space. My husband and I really enjoyed staying here.

Esta propiedad tenía unas vistas increíbles y un espacio inteligente y limpio. Mi marido y yo realmente disfrutamos de nuestra estancia aquí.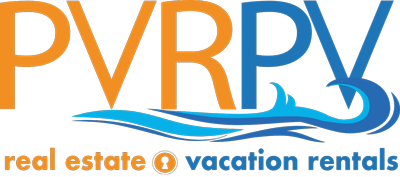 PVRPV Response
Thanks Crystal for taking the time to complete the survey for your stay at Rincon de Almas 207 - Rinconcillo. We will share your comments with the staff involved in your vacation and the owner and their property manager. We look forward in seeing you again soon in Puerto Vallarta. Let us help you Buy, Rent and Maintain your next vacation property. We are Puerto Vallarta.

Gracias Crystal por tomarse el tiempo de llenar esta encuesta sobre tu estadía en Rincon de Almas 207 - Rinconcillo. Compartiremos sus comentarios con el personal involucrado en sus vacaciones, propietario y administrador de la propiedad. Esperamos verlo nuevamente en Puerto Vallarta pronto. Permítanos ayudarlo a Comprar, Renta y Mantener su próxima propiedad vacacional. Nosotros somos Puerto Vallarta.