The Park Unit 202
---
About this Property
---
Condo
2
2
4
101.43 Square Meter/ 1092 Square Feet
2018
1 King - 1 Queen -
N/A
México
Jalisco
Puerto Vallarta
Old Town
1 time per 7 day rental
Insurance of $ 35.00 USD to cover up to 500.00 Dollars
---
PLEASE NOTE: There is ongoing construction on a building across the street from The Park on the corner of streets Pino Suarez and Lazaro Cardenas. Work hours are generally 7:00 am to 5:00 pm Monday to Saturday. During these times you may experience noise and conditions related to this construction.

PVRPV proudly introduces this new unit at The Park building. Located at the heart of the Romantic Zone, you will have restaurants, bars and nightclubs a few steps away. One block from the Malecon and around 5 minutes walking to Los Muertos beach this unit has everything to offer your best vacation in town.

This new unit 202 is a 2 bedroom (one king and one queen) with 2 full bathrooms and a laundry service room. AC equipped, smart tvs in every room and wi fi connectivity, are some of the features you can find in this beautiful, decorated unit. Enjoy the sunsets at the terrace or jump into the long pool in the rooftop, where you can take enjoy overseeing the great mountain view or beautiful bay.

Full equipped kitchen is ready for your best recipes, you can come with friends or family and have one of the best experiences ever, Don't wait any longer and contact our PVRPV vacation expert to book your next trip to our amazing paradise Puerto Vallarta.

Puerto Vallarta is a growing city and therefore there is construction near the condominium.
---
CHECK IN and CHECK OUTS
CHECK IN time for all properties is 3:00pm and CHECK OUT time for all properties is 11:00am. If you require early CHECK IN or late CHECK OUT please contact your PVRPV concierge.
click here to view more about check-in and check-out
Construction & Growth in Puerto Vallarta
Neither PVRPV or property owners or their representatives shall under no circumstance be held responsible for any disturbance, construction noise, dust/debris or inconvenience the guest may experience while occupying the vacation property. Whether this caused by the actions of the neighboring buildings, units within the same complex, construction, renovations, mandatory repairs, public service workers or unforeseen circumstances in the surrounding area, NO refunds, reimbursements, discounts or future credits can be issued. This would also include and is not limited to the closure of condo common areas for upgrades and / or repairs. These situations are completely beyond our control and are the result of robust and growing communities.
Due to the continued and constant investment, growth, upgrades and renovations in Puerto Vallarta, from time to time there may be a minor interruption of public services including hydro, water or sewer or the lack thereof. Although this is not a common problem in PV, it can happen.
Amenities
Most of our properties are fully equipped. Please check the amenities below:
Blender

Children Permitted

Climate Control (Air Conditioning)

Climate Control (Ceiling Fan)

Coffee Maker

Cooktop

Dishwasher

Dogs & Pets Not Permitted

Elevator (In Complex)

Furnished

Hair Dryer

Iron

Ironing Board

Laundry - Dryer (In Unit)

Laundry - Washer (In Unit)

Linens

Microwave

Outdoor Space (Balcony)

Oven

Pool (Heated in Complex)

Refrigerator

Smoking (Not Permitted)

Toaster

Towels

TV

View (Partial Bayview)

Wifi - Wireless Internet

Work Space (In unit with Desk)
Rates
---
All rates are in USD, exchange rate today is: $ 17.62 MXN per USD
Rates displayed in USD. The transaction will be completed in the equivalent MXN pesos.
| Date Range | Nightly Rate | Weekly Rate | Monthly Rate | Minimum Stay |
| --- | --- | --- | --- | --- |
| May 1, 2023 to October 31, 2023 | $ 150.00 USD | $ 1,050.00 USD | $ 3,600.00 USD | 3 |
| November 1, 2023 to December 19, 2023 | $ 190.00 USD | $ 1,330.00 USD | $ 4,500.00 USD | 5 |
| December 20, 2023 to January 3, 2024 | $ 235.00 USD | $ 1,645.00 USD | | 7 |
| January 4, 2024 to March 23, 2024 | $ 190.00 USD | $ 1,330.00 USD | $ 4,500.00 USD | 5 |
| March 24, 2024 to March 31, 2024 | $ 195.00 USD | $ 1,365.00 USD | | 7 |
| April 1, 2024 to April 30, 2024 | $ 190.00 USD | $ 1,330.00 USD | $ 4,500.00 USD | 5 |
| May 1, 2024 to October 31, 2024 | $ 150.00 USD | $ 1,050.00 USD | $ 3,600.00 USD | 3 |
| November 1, 2024 to December 19, 2024 | $ 190.00 USD | $ 1,330.00 USD | $ 4,500.00 USD | 5 |
| December 20, 2024 to January 3, 2025 | $ 235.00 USD | $ 1,645.00 USD | | 7 |
| January 4, 2025 to April 12, 2025 | $ 190.00 USD | $ 1,330.00 USD | $ 4,500.00 USD | 5 |
| April 13, 2025 to April 20, 2025 | $ 195.00 USD | $ 1,365.00 USD | | 7 |
| April 21, 2025 to April 30, 2025 | $ 190.00 USD | $ 1,330.00 USD | $ 4,500.00 USD | 5 |
| May 1, 2025 to October 31, 2025 | $ 150.00 USD | $ 1,050.00 USD | $ 3,600.00 USD | 3 |
| November 1, 2025 to December 19, 2025 | $ 190.00 USD | $ 1,330.00 USD | $ 4,500.00 USD | 5 |
| December 20, 2025 to January 3, 2026 | $ 235.00 USD | $ 1,645.00 USD | | 7 |
| January 4, 2026 to March 28, 2026 | $ 190.00 USD | $ 1,330.00 USD | $ 4,500.00 USD | 5 |
| March 29, 2026 to April 5, 2026 | $ 195.00 USD | $ 1,365.00 USD | | 7 |
| April 6, 2026 to April 30, 2026 | $ 190.00 USD | $ 1,330.00 USD | $ 4,500.00 USD | 5 |
| May 1, 2026 to October 31, 2026 | $ 150.00 USD | $ 1,050.00 USD | $ 3,600.00 USD | 3 |
| November 1, 2026 to December 19, 2026 | $ 190.00 USD | $ 1,330.00 USD | $ 4,500.00 USD | 5 |
| December 20, 2026 to January 3, 2027 | $ 235.00 USD | $ 1,645.00 USD | | 7 |
Promotions
---
All rates are in USD, exchange rate today is: $ 17.62 MXN per USD
Rates displayed in USD. The transaction will be completed in the equivalent MXN pesos.
---
September 2023
Su
Mo
Tu
We
Th
Fr
Sa
October 2023
Su
Mo
Tu
We
Th
Fr
Sa
November 2023
Su
Mo
Tu
We
Th
Fr
Sa
December 2023
Su
Mo
Tu
We
Th
Fr
Sa
January 2024
Su
Mo
Tu
We
Th
Fr
Sa
February 2024
Su
Mo
Tu
We
Th
Fr
Sa
Maps
---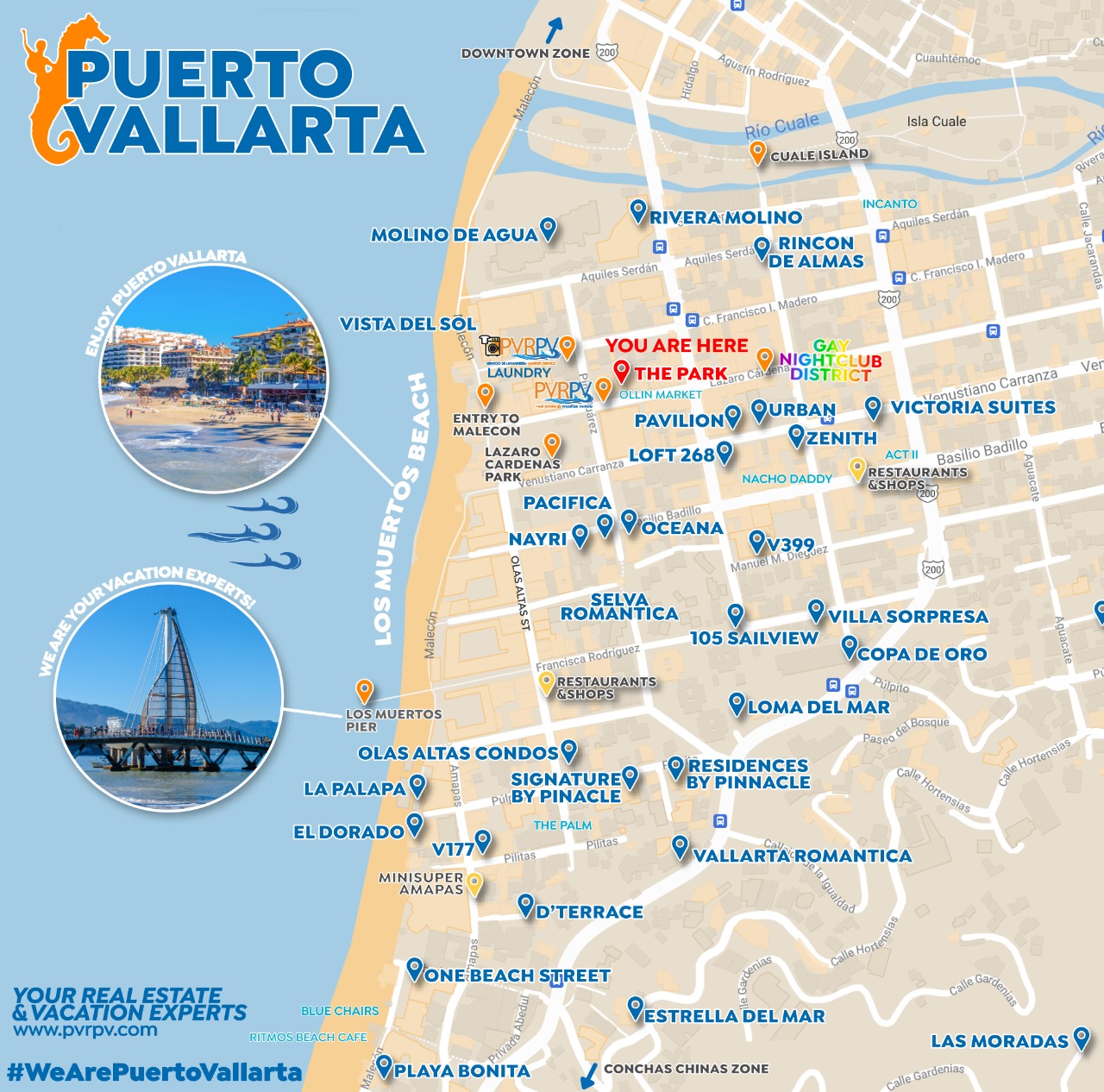 Bus stop to Mismaloya 5 Min. Walking Distance
Los Muertos Beach 10 Min. Walking Distance
Malecon 5 Min. Walking Distance
Pier 10 Min. Walking Distance
Groceries store 3 Min. Walking Distance
Drug store 3 Min. Walking Distance
---
Cancellation Policy
PVRPV has a firm CANCELLATION POLICY for all guests. We make every effort to work with our clients when a cancellation occurs as we understand situations happen. However, our policies are designed with, and approved by our property owners. Please review our cancellation policies in their entirety by clicking here:
CLICK HERE TO READ MORE ABOUT BOOKING CONFIRMATION POLICY
---
Property Policy
- ALL properties represented by PVRPV are NON SMOKING this includes; patios, terraces, outdoor spaces attached to or a part of a Vacation Rental Property - if smoking takes place inside the property – you will be obligated to pay, a fine, an extra cleaning fee and you may be evicted.
- Clients shall not remove any item/s from the property, such as kitchen appliances, glassware, furniture, or any other item.
- The use and enjoyment of the property does not include illegal activities such as the use of illegal drugs, prostitution, selling of goods (illegal or otherwise) and/or kidnapping, this is strictly prohibited.
- Excessive noise that may affect neighbors will be strictly sanctioned as per the local building rules and regulations established by the property that you are occupying.
- PVRPV guests and/or the visitors of the guest(s) are responsible to adhere to the rules, regulations and polices of PVRPV and/or the individual property policies thereof. Failure to obey the rules and policies established will be asked to vacate the property without the right to any refund.
The responsibility to know or adhere to the policies, rules or regulations are the responsibility of the guest.
This property has its own policies, please read carefull.
Guest Rules & Regulations

All visitors that visit guests occupying a Vacation Rental Property at The Park, must submit their ID to the front desk security in exchange for a visitors pass. When the visitors pass is returned to the front desk security, the ID will be returned to the visitor.

A. Security & Safety
1. The Park is a secure building with 24/7 Security staffing. All guests are registered in advance and must present a confirmation code when checking into any rental unit.
2. The Park only allows access to building to owners and guests with key card visible at building entrance security desk. Never hold door for anyone approaching front entrance unless key card is clearly visible. Security does make rounds of building, and may not see everyone entering building if door is held open for anyone.
B. General
1. Condominiums The Park is a private residential building and should not be construed to be a resort or hotel. The condo staff is not available for private or guest services during their work schedule.
2. These rules incorporated the regulations as detailed in the bylaws of The Park. This document is not all inclusive. For additional information, please refer to The Park Condo Regime.
3. Noise within the unit and all common areas, including the lobby, Rooftop Terrace, gym and hallways, must be kept to a minimum level - especially between the hours of 11:00PM and 8:00AM.
4. Guests must be registered at the Security Desk and accompanied by occupant at all times. Overnight guests are not permitted.
5. Moral behavior and respect for others is expected always. Nudity and sexual exhibition is prohibited. Belligerence or drunken behavior is not tolerated.
6. Smoking is only allowed in the designated smoking area on Rooftop Terrace. Smoking is prohibited in units, balconies and all common areas of The Park.
7. Setting glasses and all other items, including towels which may fall off balcony railings or throwing smoking material and other items from balconies is hazardous and dangerous to occupants below and strictly prohibited and fines will be levied to perpetrators.
8. The Park is not responsible for damage or loss of personal property.
C. Non-Owner Occupancy and Registration
1. Apart from when owner is present, the number of non-owner occupants residing in a unit is limited to 4 adults in a one bedroom condo, and 6 adults in a two-bedroom unit.
2. Non-owner occupants must register (or ensure property managers register) with Security upon or before their arrival and provide security access code upon their arrival. Visitors are allowed with proper photo ID and after verification by Security. Security will deny access to The Park if this requirement is not satisfied.
D. Rooftop Terrace Rules � 7th Floor
1. Rooftop Terrace hours are from 8:00AM until 11:00PM � seven days a week.
2. Quiet hours of 11:00PM until 8:00AM and must be observed.
3. Use of the pool is at one�s own risk. No lifeguard or attendant is on duty. Children under 12 years of age must be accompanied by an adult. The pool is saltwater and please respect the rights of others who may be swimming or exercising.
4. Proper swim attire is required, nudity is prohibited.
5. Distracting behavior (such as intoxication or belligerence) and excessive noise on the Rooftop Terrace and in The Park lessons the enjoyment of others and may disturb occupants of units and is not permitted.
6. Furniture and loungers cannot be reserved. Furniture is on a first come, first served basis. Leaving a hat or book and towel does not reserve the furniture for you.
7. Glass objects are strictly prohibited on the Rooftop Terrace.
8. Personal items and trash must be removed from Rooftop Terrace when leaving.
9. Non-owners may host a maximum of two guests, while in attendance. Prior authorization is needed for larger groups from Administration.
10. Pets are never allowed on Rooftop Terrace.
11. Smoking is only permitted in the designated area of Rooftop Terrace.
12. Any Rooftop Rules/Pool Rules posted on Rooftop Signage must be complied with.
E. Parking
1. Vehicles must be parked in the designated space of occupied condo unit and kept in operable condition.
2. Parking spaces cannot be used for storage or leased separately from the unit.
3. In case of emergency or a vehicle is parked in an unauthorized space and owner is unavailable, the vehicle will be towed at owner�s expense.
4. Bicycles are only allowed in garage; you will find a bicycle storage rack there.
F. Exterior Appearance
1. Under no circumstances can occupants take away the uniform aesthetics of The Park building by hanging anything from railings, windows, balconies and doors. This includes but not limited to towels, swimwear, lights, banners, flags, signs or advertisements, bicycles or surf equipment.
G. Pets
1. Pets must be on a leash and under the control of owners at all times. Pets are not allowed on the 7th Floor Rooftop Terrace.
2. Pet waste must be picked up immediately and disposed of properly.
3. If the administrator receives written complaints from three separate owners, about the same pet within a 30-day period, the pet will have to leave the building.
H. Enforcement and Penalties
1. Non-owners violating the rules will incur personal financial liability and penalties and are subject to eviction for violations.
2. The Park has a Zero Tolerance Policy concerning belligerence or drunken behavior.
I have completely read the Rules & Regulations for Guests (Non-Owners) above, and agree to follow these condominium bylaws. I will be subject to personal financial liability, penalties and/or eviction for violation of these bylaws.
22 Reviews
4.5 · 22 Customer Reviews 4.9 · 272 Building Reviews
Vallardo, TX, US
2023-08-11 17:10:47


Comments, Praise or Recommendations for the PVRPV Team:
Ariana & Javier were great hosts

Ariana & Javier fueron unos anfitriones estupendos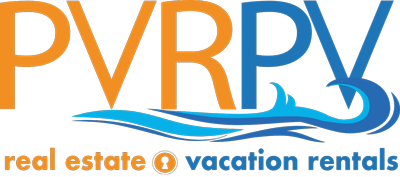 PVRPV Response
Thanks Vallardo for taking the time to complete the survey for your stay at The Park Unit 202. We will share your comments with the staff involved in your vacation and the owner and their property manager. We look forward in seeing you again soon in Puerto Vallarta. Let us help you Buy, Rent and Maintain your next vacation property. We are Puerto Vallarta.

Gracias Vallardo por tomarse el tiempo de llenar esta encuesta sobre tu estadía en The Park Unit 202. Compartiremos sus comentarios con el personal involucrado en sus vacaciones, propietario y administrador de la propiedad. Esperamos verlo nuevamente en Puerto Vallarta pronto. Permítanos ayudarlo a Comprar, Renta y Mantener su próxima propiedad vacacional. Nosotros somos Puerto Vallarta.