Rivera Molino 111 - Casa Ocean
---
About this Property
---
Condo
1
1.5
2
87.60 Square Meter/ 943 Square Feet
2011
1 King -
N/A
México
Jalisco
Puerto Vallarta
Old Town
1 time per 7 day rental
Insurance of $ 35.00 USD to cover up to 500.00 Dollars
---
PVRPV Puerto Vallarta Vacations presents the most perfect LOCATION in Old Town Puerto Vallarta.

Welcome to Rivera Molino 111!

This established condo building, boasts one of the most exclusive locations in Old Town, the Rivera Molino complex, only one half block from the world famous Los Muertos Beach and on the banks of the Cuale River. The complex is also within walking distance of all the stores, restaurants, and nightlife that makes Old Town so desirable.

Rivera Molino is designed to take advantage of the beautiful lush garden, river, and downtown views that make Puerto Vallarta and the region so spectacular. The common areas are filled with indigenous tropical landscaping and lush foliage surroundings featuring conversation areas, a heated sparkling pool, and gardens that blend into the natural environment.

Rivera Molino 111 offers you everything you would need to have a worry free vacation in Puerto Vallarta, Mexico. Located on the first level, Rivera Molino 111 provides a genuine sound and feel for Puerto Vallarta's Old Town area. However if you are not a fan of the sounds of the city the double pane sliding glass doors and windows will give you the peace and quiet you desire. The condo is uniquely decorated featuring art by local artists.

Kitchen
The bright kitchen has stainless steel appliances, granite countertops, dishwasher, gas range and french door fridge. toaster oven, blender, coffee grinder and coffee maker. This kitchen is well equipped with all other conveniences to prepare a snack, meal, or cocktail at home.

The bedroom is very spacious and includes a King Size bed, ceiling fan, air conditioning, a flat screen television, en-suite bath with walk in closet with plenty of storage space.

This is the most perfect location in Puerto Vallarta. Enjoy walking to Los Muertos Beach, the Malecon, art-walks, restaurants, nightclubs, stores, the cathedral, Los Arcos amphitheater, and more from this luxurious condominium.

Contact the experts today at PVRPV Puerto Vallarta Vacation and secure your reservation today at Rivera Molino 111!

Please note that there is a demolition and reconstruction project of the planters at the entrance from April to June during the following hours

Monday to Friday from 9.00 a.m. to 6.00 p.m.
Saturdays from 9.00 a.m. to 1.00 p.m.

---
CHECK IN and CHECK OUTS
CHECK IN time for all properties is 3:00pm and CHECK OUT time for all properties is 11:00am. If you require early CHECK IN or late CHECK OUT please contact your PVRPV concierge.
click here to view more about check-in and check-out
Construction & Growth in Puerto Vallarta
Neither PVRPV or property owners or their representatives shall under no circumstance be held responsible for any disturbance, construction noise, dust/debris or inconvenience the guest may experience while occupying the vacation property. Whether this caused by the actions of the neighboring buildings, units within the same complex, construction, renovations, mandatory repairs, public service workers or unforeseen circumstances in the surrounding area, NO refunds, reimbursements, discounts or future credits can be issued. This would also include and is not limited to the closure of condo common areas for upgrades and / or repairs. These situations are completely beyond our control and are the result of robust and growing communities.
Due to the continued and constant investment, growth, upgrades and renovations in Puerto Vallarta, from time to time there may be a minor interruption of public services including hydro, water or sewer or the lack thereof. Although this is not a common problem in PV, it can happen.
Amenities
Most of our properties are fully equipped. Please check the amenities below:
Alarm Clock

Blender

Children Permitted

Climate Control (Air Conditioning)

Climate Control (Ceiling Fan)

Coffee Maker

Cooktop

Dishwasher

Dogs & Pets Not Permitted

Elevator (In Complex)

Furnished

Garbage Disposal

Hair Dryer

Iron

Ironing Board

Laundry - Dryer (In Unit)

Laundry - Washer (In Unit)

Linens

Microwave

Outdoor Space (Balcony)

Oven

Parking (Street)

Phone

Pool (Heated in Complex)

Refrigerator

Safe in Unit

Smoking (Not Permitted)

Toaster

Towels

TV

TV (CABLE SERVICE)

View (City)

View (Mountain)

Water (Purified Water System)

Wheelchair Access

Wifi - Wireless Internet
This property does not have a video, please refer to the photos or 3D property tour
Rates
---
All rates are in USD, exchange rate today is: $ 17.62 MXN per USD
Rates displayed in USD. The transaction will be completed in the equivalent MXN pesos.
| Date Range | Nightly Rate | Weekly Rate | Monthly Rate | Minimum Stay |
| --- | --- | --- | --- | --- |
| May 1, 2023 to October 31, 2023 | $ 130.00 USD | $ 910.00 USD | $ 3,150.00 USD | 5 |
| November 1, 2023 to December 19, 2023 | $ 165.00 USD | $ 1,155.00 USD | $ 4,200.00 USD | 5 |
| December 20, 2023 to January 3, 2024 | $ 200.00 USD | $ 1,400.00 USD | | 5 |
| January 4, 2024 to March 23, 2024 | $ 165.00 USD | $ 1,155.00 USD | $ 4,200.00 USD | 5 |
| March 24, 2024 to March 31, 2024 | $ 200.00 USD | $ 1,400.00 USD | | 5 |
| April 1, 2024 to April 30, 2024 | $ 165.00 USD | $ 1,155.00 USD | $ 4,200.00 USD | 5 |
| May 1, 2024 to October 31, 2024 | $ 130.00 USD | $ 910.00 USD | $ 3,150.00 USD | 5 |
| November 1, 2024 to December 19, 2024 | $ 165.00 USD | $ 1,155.00 USD | $ 4,200.00 USD | 5 |
| December 20, 2024 to January 3, 2025 | $ 200.00 USD | $ 1,400.00 USD | | 5 |
| January 4, 2025 to April 12, 2025 | $ 165.00 USD | $ 1,155.00 USD | $ 4,200.00 USD | 5 |
| April 13, 2025 to April 20, 2025 | $ 200.00 USD | $ 1,400.00 USD | | 5 |
| April 21, 2025 to April 30, 2025 | $ 165.00 USD | $ 1,155.00 USD | $ 4,200.00 USD | 5 |
| May 1, 2025 to October 31, 2025 | $ 130.00 USD | $ 910.00 USD | $ 3,150.00 USD | 5 |
| November 1, 2025 to December 19, 2025 | $ 165.00 USD | $ 1,155.00 USD | $ 4,200.00 USD | 5 |
| December 20, 2025 to January 3, 2026 | $ 200.00 USD | $ 1,400.00 USD | | 5 |
| January 4, 2026 to March 28, 2026 | $ 165.00 USD | $ 1,155.00 USD | $ 4,200.00 USD | 5 |
| March 29, 2026 to April 5, 2026 | $ 200.00 USD | $ 1,400.00 USD | | 5 |
| April 6, 2026 to April 30, 2026 | $ 165.00 USD | $ 1,155.00 USD | $ 4,200.00 USD | 5 |
| May 1, 2026 to October 31, 2026 | $ 130.00 USD | $ 910.00 USD | $ 3,150.00 USD | 5 |
| November 1, 2026 to December 19, 2026 | $ 165.00 USD | $ 1,155.00 USD | $ 4,200.00 USD | 5 |
| December 20, 2026 to January 3, 2027 | $ 200.00 USD | $ 1,400.00 USD | | 5 |
Promotions
---
All rates are in USD, exchange rate today is: $ 17.62 MXN per USD
Rates displayed in USD. The transaction will be completed in the equivalent MXN pesos.
---
September 2023
Su
Mo
Tu
We
Th
Fr
Sa
October 2023
Su
Mo
Tu
We
Th
Fr
Sa
November 2023
Su
Mo
Tu
We
Th
Fr
Sa
December 2023
Su
Mo
Tu
We
Th
Fr
Sa
January 2024
Su
Mo
Tu
We
Th
Fr
Sa
February 2024
Su
Mo
Tu
We
Th
Fr
Sa
Maps
---
Los Muertos Beach 2 Min. Walk
Restaurants & Bars 2 Min. Walk
Bank/ATM 2 Min. Walk
Malecon Boardwalk 2 Min. Walk
Lazaro Cardenas Park 5 Min. Walk
Olas Altas Farmer's Market (Saturdays in Winter Season) 5 Min. Walk
Rio Cuale Municipal Market 5 Min. Walk
Hospitals 5 Min. Drive
Art Galleries 5 Min. Walk
Puerto Vallarta International Airport 35 Min. Drive
---
Cancellation Policy
PVRPV has a firm CANCELLATION POLICY for all guests. We make every effort to work with our clients when a cancellation occurs as we understand situations happen. However, our policies are designed with, and approved by our property owners. Please review our cancellation policies in their entirety by clicking here:
CLICK HERE TO READ MORE ABOUT BOOKING CONFIRMATION POLICY
---
Property Policy
- ALL properties represented by PVRPV are NON SMOKING this includes; patios, terraces, outdoor spaces attached to or a part of a Vacation Rental Property - if smoking takes place inside the property – you will be obligated to pay, a fine, an extra cleaning fee and you may be evicted.
- Clients shall not remove any item/s from the property, such as kitchen appliances, glassware, furniture, or any other item.
- The use and enjoyment of the property does not include illegal activities such as the use of illegal drugs, prostitution, selling of goods (illegal or otherwise) and/or kidnapping, this is strictly prohibited.
- Excessive noise that may affect neighbors will be strictly sanctioned as per the local building rules and regulations established by the property that you are occupying.
- PVRPV guests and/or the visitors of the guest(s) are responsible to adhere to the rules, regulations and polices of PVRPV and/or the individual property policies thereof. Failure to obey the rules and policies established will be asked to vacate the property without the right to any refund.
The responsibility to know or adhere to the policies, rules or regulations are the responsibility of the guest.
This property has its own policies, please read carefull.
Rivera Molino Residences Non-Owner Occupants (Successors) and Guests Rules and Regulations

We want everyone who walks through our doors to feel welcome and have a sense of tranquility and security. Our Bylaws and these Rules and Regulations are intended to support that culture. It is important that we all cooperated in maintaining the lifestyle we chose by selecting Rivera Molino as our residence in Puerto Vallarta. It is also important to recognize the dedication of our staff in serving us and showthem the respect they so rightly deserve.

A. General
1. Rivera Molino Residences is established as a residential and commercial building and cannot be construed to be a hotel or holiday resort. All owners and occupants must respect the rights of others to enjoy life in the beauty and tranquil lifestyle of Rivera Molino Residences.
2. In accordance with the Bylaws, noise from within a unit, including voices and music, must be kept to a minimum level at all times and especially after 10 PM and before 8 AM.
3. You should immediately report any security incidents or concerns to or potential rules violations to administration and/or available security personnel. Owners are not to directly confront any other owner, guest or third party in the event of a security concern or suspected rules violation.
4. Under no circumstances can condominium occupants take away the uniform aesthetics of the building by leaning cushions against or hanging anything on balcony railings, including towels, clothing, lights (other than described in (3) below), banner/flags, or any other item.
5. Nothing can be stored in common areas, such as elevator lobbies, stairwells, gardens, and pool area. Security and/or maintenance staff will promptly remove any stored property.

B. Non-Owner Occupant (Successors) Security Registration
1. Owners and/or their designated representative have the responsibility to notify the Administrator in writing/email prior to your arrival at Rivera Molino. Such notice will state the dates of occupancy, approximate arrival time, name, address and phone number of the responsible party and the names of all other occupants. Prior to registration you will be provided a copy of Rivera Molino Rules and Regulations by either the owner or his representative. At the time of registration, the responsible party must sign that they have read and accept the obligation to respect and obey them. The Administrator and/or Security will prohibit entrance to common areas within the premises if these requirements have not been satisfied.
2. The Owner or his designated representative must be present to greet non-owner occupants, assist in registration, familiarize them with the facilities, escort them to their unit, provide guest with 24-hour contact information and keys including the electronic key card for the front security doors. Molino Security is not allowed to leave their posts to escort non-owner occupants to their unit and is not responsible for guest services.
3. Non-owner occupants who lose their unit door key or front door security card must obtain a replacement from the owner and/or his representative. The Administration office and Security are not allowed to distribute keys at any time.
4. Occupancy of a unit by a non-owner does not have a minimum period.
5. The number of non-owner occupants in a unit will be limited to a maximum of 4 occupants for a one bedroom, a maximum of 6 persons for a two bedroom, and 8 persons for a three bedroom. For purposes of this subsection, each minor will be considered as one person. Rivera Molino administration will confirm the exact number of non-owner occupants registered upon arrival.
6. Non-compliance with Rivera Molino Rules and Regulations may result in a visitor being banned or ejected from Molino premises and /or other penalties by the Administrator and Council.

C. Pool Rules
1. Pool schedule will be open from 9 AM until 10 PM (The opening and closure will vary depending on the time of the year to allow staff to maintain/cover the pool)
2. The use of the pool is restricted to condo owners/renter/guests. Private parties require prior authorization from the administrator.
3. The use of the pool is at one's own risk; There is no lifeguard or attendant on duty.
4. Children under the age of 12 must be accompanied by an adult at all times.
5. Diving, jumping, and running is not permitted.
6. Proper swim attire is required, nudity is not permitted, and proper diapers are required for young children..
7. Excessive noise is prohibited at all times. Earphones must be used with electronic music devices.
8. Glass and other items that may break and cause injury are prohibited in or near the pool area.
9. To avoid injury do not leave the pool area when wet.
10. Hanging towels or clothing from balconies is prohibited.
11. Pets are not permitted in the garden and pool area.
12. Pool furniture cannot be reserved they are for use on a first come, first serve basis.
13. Rinsing sand from your feet before entering the pool area is required.
14. Personal items and garbage must be removed when leaving the pool area.
15. Inflatable boats, tires, mattresses, or other items which size exceeds 1 meter wide by 2 meters long are not permitted in the pool or pool area.
16. Any emergency at the pool must be reported to security immediately.

D. Safety & Security
1. Moral behaviour and respect for others is expected. Belligerence, nudity, bullying or drunken behaviour will not be tolerated.
2. Owners must deposit a key to their unit with the administration or provide the name and phone number of a contact who is available at all times to provide entry to the unit in case of a maintenance or security emergency. Damage to the door due to forced entry because of an emergency will be repaired at the owner's expense.
3. Setting glasses and all other items, which might fall off balcony railings or throwing smoking material and other items off balconies is hazardous to occupants below and strictly prohibited.
4. All unaccompanied visitors must enter through the main entrance. In the absence of prior written authorization by an owner, front desk security will attempt to contact or call the occupant of the unit to confirm authorization of the visit before permitting entrance. An owner is responsible for the actions of any visitors for which is authorized admission to Rivera Molino property.
5. Guests of non-owner occupants entering between 12 AM and 6 AM must register and leave identification with front desk security, which will be returned when exiting.
6. An owner may file authorization in writing with the administrator granting admission on an ongoing basis by their property manager, a private maid service, a listing real estate agent or his/her representative. A real estate agent who wishes to conduct an "open house" at Rivera Molino must notify the administration and provide a host at the front gate to greet any guest, assist with Security registration, provide direction to the featured units, and observe their progress in the right direction. The real estate agent assumes the same responsibility as the owner for the actions of any guest.
7. Under no circumstances may drones be flown within the Rivera Molino property.
8. Notify Rivera Molino security immediately of any security and/or emergency at (322) 113 0261

E. Parking Rules
1. Parking for non-owner occupants on the premises must be in the designated space of their unit.
2. Parking spaces are for vehicles only and cannot be used as storage space.

F. Pets
1. All pets must be registered with the Administrator for identification and acceptance and owners are responsible for them.
2. Pets are not permitted in the pool area or in the gardens surrounding the pool,
3. Pets are permitted only in the corridors of the Rivera Molino Condominium, the elevator, the parking level, the units, and the main entrance to the Rivera Molino Condominium.
4. Non-Owner Occupants are prohibited from walking pets in the allowed areas in the condominium without a leash or other attachment.
5. Pet waste must be picked up immediately and disposed of properly.

G. Enforcement
1. Non-compliance with the Bylaws, Rules and Regulations of Residencias Rivera Molino by an owner, a non-owner occupant or guest will be dealt with in the manner provided in the Bylaws and may result in curtailment of services and /or financial penalties levied against the owner. Any damages to common areas or furniture by an owner or his guests will be repaired or replaced by the Administration at the owner's expense.

H. Penalties
Financial penalties as prescribed in this Bylaw for non-compliance in the following situations will be assessed by the Administrator.
1. Failure to register ownership of unit upon purchase; First a warning – after thirty days and each thirty days thereafter a penalty of $100.00 USD or its equivalent in MXN pesos.
2. Excessive noise from within a private unit or on common areas; First a warning – $100.00 USD or its equivalent in MXN pesos penalty each occurrence thereafter.
3. Violation of pool rules; First a warning – $100.00 USD or its equivalent in MXN pesos penalty each occurrence thereafter.
4. Violation of occupancy limitation (number of persons); First a warning to vacate - Penalty of $100.00 USD or its equivalent in MXN pesos for each person in excess and day of non-compliance.
5. Violation of pet rules; First a warning –$100.00 USD or its equivalent in MXN pesos penalty for each occurrence thereafter.
6. Hanging anything from terrace rails, including towels, clothes, lights, banners and flags; First a warning – $100.00 USD or its equivalent in MXN pesos penalty for each occurrence thereafter.
7. Violation of any duly approved Rivera Molino bylaw rules not specified in the penalties listed above can be assessed by the Administrator after approval by the Council. First a warning - $100.00 USD or its equivalent in MXN pesos penalty for each occurrence thereafter.
12 Reviews
4.6 · 12 Customer Reviews 4.7 · 308 Building Reviews
Samuel, DOC, Canada
2023-01-16 11:55:41

Comments About the Vacation Rental Unit:
condo was at the end of the building: noise was unbearable

el condominio estaba al final del edificio: el ruido era insoportable

Comments, Praise or Recommendations for the PVRPV Team:
as usual service was excellent

El servicio habitual de fue excelente,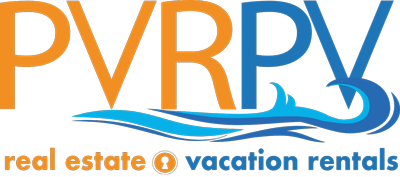 PVRPV Response
Thanks Samuel for taking the time to complete the survey for your stay at Casa Ocean Rivera Molino 111. We will share your comments with the staff involved in your vacation and the owner and their property manager. We look forward in seeing you again soon in Puerto Vallarta. Let us help you Buy, Rent and Maintain your next vacation property. We are Puerto Vallarta.

Gracias Samuel por tomarse el tiempo de llenar esta encuesta sobre tu estadía en Casa Ocean Rivera Molino 111. Compartiremos sus comentarios con el personal involucrado en sus vacaciones, propietario y administrador de la propiedad. Esperamos verlo nuevamente en Puerto Vallarta pronto. Permítanos ayudarlo a Comprar, Renta y Mantener su próxima propiedad vacacional. Nosotros somos Puerto Vallarta.