Pavilion Unit 510
---
About this Property
---
Condo
1
2
2
76.22 Square Meter/ 820.43 Square Feet
2018
1 King -
N/A
México
Jalisco
Puerto Vallarta
Old Town
1 time per 7 day rental
Insurance of $ 35.00 USD to cover up to 500.00 Dollars
---
PVRPV Puerto Vallarta Vacations proudly presents The Pavilion Unit 510, located in an ideal location in the picturesque Old Town/Zona Romantica area of Puerto Vallarta. The Pavilion condo complex, is located just a short walk to the stunning Los Muertos Beach and Malecon. It is also mere steps away from the finest restaurants of various cuisines, shops, craft stores, art galleries, and bars/nightclubs that Puerto Vallarta has to offer.

The Pavilion complex was built in 2018, and offers magnificent 360-degree views of the ocean, mountains, and City from the amazing rooftop area that includes an infinity pool, and two jacuzzis (one with salt water).

On the rooftop there is plenty of lounge area including ample shaded areas, open space and comfy lounge chairs for sunbathing. There is also a gas grill BBQ, fridge with ice maker, and kitchen area. Additionally, free Wi-Fi is available in common areas. The rooftop area also features a full exercise facility/gym. Here you can spend your evening enjoying the most amazing sunsets that only Puerto Vallarta can offer.

A second pool area is also available on the fifth floor and features an infinity pool. This is particularly convenient as it is on the same level as this condo.

The Pavilion Unit 510 is a spacious 820 sq. ft. 1-bedroom 2-bathroom condo located on the 5rd floor of this fabulous condominium complex.

Kitchen
The unit has a fully equipped modern kitchen with gas stovetop, dishwasher, oven, microwave, refrigerator, coffee maker, toaster and toaster oven, and blender all-in stainless-steel finish. Additionally, there is also an en-suite stackable washer and dryer.

Living Room
The living room has comfortable, modern furnishings with a 55" flat screen television. The living room directly leads to an adjoining balcony to enjoy watching the local activities or relax with your favourite cocktail.

Bedroom
The spacious bedroom has a king size bed, flat screen TV and ensuite bathroom.

Contact one of our experts today at PVRPV Puerto Vallarta Vacations and allow us to help you reserve your holiday in paradise in The Pavilion 510 now!
---
CHECK IN and CHECK OUTS
CHECK IN time for all properties is 3:00pm and CHECK OUT time for all properties is 11:00am. If you require early CHECK IN or late CHECK OUT please contact your PVRPV concierge.
click here to view more about check-in and check-out
Construction & Growth in Puerto Vallarta
Neither PVRPV or property owners or their representatives shall under no circumstance be held responsible for any disturbance, construction noise, dust/debris or inconvenience the guest may experience while occupying the vacation property. Whether this caused by the actions of the neighboring buildings, units within the same complex, construction, renovations, mandatory repairs, public service workers or unforeseen circumstances in the surrounding area, NO refunds, reimbursements, discounts or future credits can be issued. This would also include and is not limited to the closure of condo common areas for upgrades and / or repairs. These situations are completely beyond our control and are the result of robust and growing communities.
Due to the continued and constant investment, growth, upgrades and renovations in Puerto Vallarta, from time to time there may be a minor interruption of public services including hydro, water or sewer or the lack thereof. Although this is not a common problem in PV, it can happen.
Amenities
Most of our properties are fully equipped. Please check the amenities below:
Blender

Children Not Permitted (12 & Under)

Climate Control (Air Conditioning)

Climate Control (Ceiling Fan)

Coffee Maker

Cooktop

Dishwasher

Dogs & Pets Not Permitted

Elevator (In Complex)

Furnished

Garbage Disposal

Hair Dryer

Iron

Ironing Board

Jetted Tub (In Building)

Kitchen

Laundry - Dryer (In Unit)

Laundry - Washer (In Unit)

LGBT!+ Friendly

Linens

Microwave

Outdoor Space (Balcony)

Oven

Parking (Street)

Pool (Heated in Complex)

Pool (Rooftop)

Refrigerator

Restaurants (in complex)

Safe in Unit

Smoking (Not Permitted)

Toaster

Towels

TV

TV (SMART TV)

Wifi - Wireless Internet
Rates
---
All rates are in USD, exchange rate today is: $ 17.62 MXN per USD
Rates displayed in USD. The transaction will be completed in the equivalent MXN pesos.
| Date Range | Nightly Rate | Weekly Rate | Monthly Rate | Minimum Stay |
| --- | --- | --- | --- | --- |
| May 1, 2023 to October 31, 2023 | $ 100.00 USD | $ 700.00 USD | $ 2,520.00 USD | 3 |
| November 1, 2023 to December 19, 2023 | $ 180.00 USD | $ 1,260.00 USD | $ 4,535.00 USD | 5 |
| December 20, 2023 to January 3, 2024 | $ 210.00 USD | $ 1,470.00 USD | | 7 |
| January 4, 2024 to March 23, 2024 | $ 195.00 USD | $ 1,365.00 USD | $ 4,987.00 USD | 7 |
| March 24, 2024 to March 31, 2024 | $ 210.00 USD | $ 1,470.00 USD | | 7 |
| April 1, 2024 to April 30, 2024 | $ 180.00 USD | $ 1,260.00 USD | $ 4,535.00 USD | 5 |
| May 1, 2024 to October 31, 2024 | $ 100.00 USD | $ 700.00 USD | $ 2,520.00 USD | 3 |
| November 1, 2024 to December 19, 2024 | $ 180.00 USD | $ 1,260.00 USD | $ 4,535.00 USD | 5 |
| December 20, 2024 to January 3, 2025 | $ 210.00 USD | $ 1,470.00 USD | | 7 |
| January 4, 2025 to April 12, 2025 | $ 195.00 USD | $ 1,365.00 USD | $ 4,987.00 USD | 7 |
| April 13, 2025 to April 20, 2025 | $ 210.00 USD | $ 1,470.00 USD | | 7 |
| April 21, 2025 to April 30, 2025 | $ 180.00 USD | $ 1,260.00 USD | $ 4,535.00 USD | 5 |
| May 1, 2025 to October 31, 2025 | $ 100.00 USD | $ 700.00 USD | $ 2,520.00 USD | 3 |
| November 1, 2025 to December 19, 2025 | $ 180.00 USD | $ 1,260.00 USD | $ 4,535.00 USD | 5 |
| December 20, 2025 to January 3, 2026 | $ 210.00 USD | $ 1,470.00 USD | | 7 |
| January 4, 2026 to March 28, 2026 | $ 195.00 USD | $ 1,365.00 USD | $ 4,987.00 USD | 7 |
| March 29, 2026 to April 5, 2026 | $ 210.00 USD | $ 1,470.00 USD | | 7 |
| April 6, 2026 to April 30, 2026 | $ 180.00 USD | $ 1,260.00 USD | $ 4,535.00 USD | 5 |
| May 1, 2026 to October 31, 2026 | $ 100.00 USD | $ 700.00 USD | $ 2,520.00 USD | 3 |
| November 1, 2026 to December 19, 2026 | $ 180.00 USD | $ 1,260.00 USD | $ 4,535.00 USD | 5 |
| December 20, 2026 to January 3, 2027 | $ 210.00 USD | $ 1,470.00 USD | | 7 |
Promotions
---
All rates are in USD, exchange rate today is: $ 17.62 MXN per USD
Rates displayed in USD. The transaction will be completed in the equivalent MXN pesos.
---
October 2023
Su
Mo
Tu
We
Th
Fr
Sa
November 2023
Su
Mo
Tu
We
Th
Fr
Sa
December 2023
Su
Mo
Tu
We
Th
Fr
Sa
January 2024
Su
Mo
Tu
We
Th
Fr
Sa
February 2024
Su
Mo
Tu
We
Th
Fr
Sa
March 2024
Su
Mo
Tu
We
Th
Fr
Sa
*Prices in USD
Maps
---
Restaurants and Bars 1 Min. Walk
Galleries & Shopping 1 Min. Walk
Los Muertos Beach 3 Min. Walk
Los Muertos Pier 5 Min. Walk
Malecon Boardwalk 5 Min. Walk
Olas Altas Farmer's Market (Saturdays in Winter Season) 3 Min. Walk
Rio Cuale Municipal Market 5 Min. Walk
Lazaro Cardenas Park 3 Min. Walk
Emergency Room 2 Min. Walk
Puerto Vallarta International Airport 40 Min. Drive
---
Cancellation Policy
PVRPV has a firm CANCELLATION POLICY for all guests. We make every effort to work with our clients when a cancellation occurs as we understand situations happen. However, our policies are designed with, and approved by our property owners. Please review our cancellation policies in their entirety by clicking here:
CLICK HERE TO READ MORE ABOUT BOOKING CONFIRMATION POLICY
---
Property Policy
- ALL properties represented by PVRPV are NON SMOKING this includes; patios, terraces, outdoor spaces attached to or a part of a Vacation Rental Property - if smoking takes place inside the property – you will be obligated to pay, a fine, an extra cleaning fee and you may be evicted.
- Clients shall not remove any item/s from the property, such as kitchen appliances, glassware, furniture, or any other item.
- The use and enjoyment of the property does not include illegal activities such as the use of illegal drugs, prostitution, selling of goods (illegal or otherwise) and/or kidnapping, this is strictly prohibited.
- Excessive noise that may affect neighbors will be strictly sanctioned as per the local building rules and regulations established by the property that you are occupying.
- PVRPV guests and/or the visitors of the guest(s) are responsible to adhere to the rules, regulations and polices of PVRPV and/or the individual property policies thereof. Failure to obey the rules and policies established will be asked to vacate the property without the right to any refund.
The responsibility to know or adhere to the policies, rules or regulations are the responsibility of the guest.
This property has its own policies, please read carefull.
CONDO RULES The main objective of these rules is to ensure a safe, calm atmosphere for the residents of Pavilion inspiring mutual respect, collaboration, morality and common sense. These rules will serve to regulate the use of our services and will create the general character and well-being of our owners, residents, guests and employees.
1. Each owner is responsible for making timely payments of maintenance fees on the 1st of the month when the payment is due. Each owner is also responsible for their own payments of property tax (Predial) and any individually contacted services such as telephone, internet, electricity and cable TV.
2. It is forbidden to use the services and time of the maintenance staff on site for any other function than their paid position. It is also requested that owners and residents do not tip or offer additional payments for unrelated services within their working hours
3. When the owner is not in residence, the number of persons occupying units is limited to the following: 1 bedrooms max capacity 4 people, 2 bedrooms max capacity 6 people for Paradise unit is 5. Children over 2 are considered as occupants. Owners who do not adhere to this capacity limit will be subject to a $100 USD per night surcharge
4. Owners will need to notify the administration of any guests arriving and departing from their units by completing a registration form ahead of time to allow security to monitor the building
5. Any workers or contractors need to be registered with security on entry and exit from the building. Visitors will also need to be authorized by owners on entry
6. When owners are not in residence and guests are occupying the unit the administration will need the registration form completed with full names, arrival and departure date at least 3 days prior to arrival to ensure they can gain access to the building
7. Any curtains or blinds visible from the exterior of the building, either externally or internally will need to be white backed, no other color is permitted when visible from the outside.
8. Mosquito screens should not be installed on the facade of the building either on the street side or the hallway and should only be installed on the interior of the unit in a way that the frame is not visible from the exterior
9. Owners must refrain from hanging objects or notices from roof tops, balconies, terraces, windows and railings or any other area that is visible from the exterior. This includes the use of any protection or iron work on windows and doors which is forbidden.
10. Owners are responsible for any damages caused by third parties or guests inside or outside their private unit. Any damages must be repaired in a timely manner as soon as the owner is notified. The owners I asked to give special consideration to any damage that could lead to water filtration in other units or any electricity issues, AC problems or gas leaks.
11. Owners will need to take precaution when operating the intercom for the main entry door so it does not open by mistake which could cause security issues for the whole building. Please ensure children do not play with the intercom. If, due to misuse, the intercom is broken or needs repair, this expense will be at the cost of the Owner responsible.
12. Owners, residents, renters and visitors will ensure that no one is admitted to the building who is in a high state of intoxication or is threatening in any way
13. All refuse must be placed in closed bags and deposited in the garbage chute found on each level stairwell and not placed in hallways.
14. For the use of a temporary event in the bar/grill area of the pool deck an agreement will need to be signed with the Administration defining a security damage deposit for cleaning and security as well as a list of guests and the type of event that will occur.
15. Owners and guests as well as any family members or visitors are obliged to abide by the condominium rules and regulations, however, in the event of any breech the owner will be held responsible for the conduct and actions of their guests.
16. Only non-dangerous domestic animals will be allowed in the building that do not cause any disturbance to residents. No pets are allowed in the common areas *pool, BBQ, rooftop, gym, courtyard etc) and when passing through hallways and elevator must be on a leash at all times. Any pet accident or mess will need to be immediately cleaned by the owner. If the building administration receives three complaints from three different owners regarding the same domestic animal then the administration reserves the right to restrict access to the animal in question.
17. If owners or residents are absent for more than 5 five days the administration asks to be informed in order to turn off services to the unit to prevent leaks and unnecessary damage. Said services will be immediately reinstated on occupancy of the unit.
18. Each owner needs to leave one set of keys for emergency access only with the Administration or alternatively a name and contact number of the person who can provide immediate access to the unit
19. The pool opening hours are from 9.00 am to 10.00pm daily. Night use is not allowed. The use of adequate pool attire is required at all times. Children under 12 years of age must be accompanied by an adult. Use of the pool and wet areas is strictly forbidden to people with any skin condition or contagious illness /infection. Babies must use specific pool diapers. All persons using the pool must do so at their own risk as no lifeguard is on duty. No glass is permitted inside the pool or Jacuzzi at any time.
20. Parking access is restricted to owners? vehicles only. Spaces and storage are not allowed to be rented to non-residents of the building. Owners must respect the spaces and areas at all times and park within the boundaries specified.
21. The administration will perform their duties or a period of one 1 year and will continue until substituted. However, the term of the Administrator can be revoked by a general Assembly which requires a minimum of 1/3 of owners present. The Administrator will present accounting on a monthly basis and/or at the request of an individual owner. This set of rules and regulations is compulsory for all owners, guests, residents and visitors at Pavilion. Its language and interpretation can only be modified by a majority vote of 75% or more in a formal Assembly. WE THANK YOU FOR YOUR COOPERATION IN IMPLEMENTING THESE RULES

GYM RULES
1. The gym is open from 6.30am to 9.00pm daily
2. Formal sportswear (clothing and shoes) must be used at all times
3. The use of a gym towel for hygiene purposes is required
4. T-shirts are required at all times
5. No food is to be consumed in the gym. Any drinks need to be consumed in a plastic container
6. No running or playing around inside the gym area
7. Respect and care for the area at all times
8. No children are allowed access to the gym
9. Each individual is responsible for the use of equipment which may cause damage or may result in injury.
10. Please refrain from using the equipment if you feel unwell or are suffering from any physical condition
11. No equipment should be removed from the gym
12. No music is permitted with speakers. Please use personal headphones at all times
13. Please ensure you turn of AC and clean the gym area when you have finished your session.

POOL RULES
Use of the pool area for a private event needs to be pre-approved by the Administration. A list of attendees and type of event needs to be provided ahead of time. The opening hours are from 9am to 10pm daily
Children under 12 need to be supervised by an adult at all times
Use of the pool is at your own risk as no lifeguard is on duty
Music is permitted at low levels which does not cause a nuisance to other residents in common areas. If the volume exceeds normal levels then the administration will require use of headphones or reducing volume.

DO NOT:
Light fires or bonfires.
Take drinks into the pool or jacuzzi
Run on the pool deck
Defecate or urinate inside the pool
Not wear suitable swimming attire
Use the pool at night
Use the pool if you have a contagious skin condition
Use glass objects on the pool deck
Play any ball games on the deck or inside the pool

DO PLEASE:
Rinse off before using the pool, removing creams, sunscreen, oils, sand etc in order to maintain water clarity and purity for all.
Use appropriate swim wear at all times (bathing suit or shorts) for adults and children. Babies should wear water diapers at all times.
Deposit any ash or cigarette butts in the designated trash can Throw trash inside the pool General BBQ RULES
Share the BBQ and bar with others
Use a protective layer of aluminium foil under the grill to help keep it clean
Clean the area thoroughly when finished
Take trash to the designated area
To have exclusive use of the BBQ and bar area please reserve the space ahead of time with Administration
2 Reviews
4.5 · 2 Customer Reviews 4.9 · 83 Building Reviews
Keith , Alberta,
2023-04-14 23:38:34

Comments About the Vacation Rental Unit:
The building , unit and staff were all excellent. We thoroughly enjoyed our stay and would definitely recommend the Pavilion to friends and family. The only suggestion we would offer is that the unit be fitted with a Keurig coffee machine.

El edificio, la unidad y el personal eran excelentes. Disfrutamos mucho de nuestra estancia y sin duda recomendaríamos el Pavilion a amigos y familiares. La única sugerencia que ofreceríamos es que la unidad esté equipada con una máquina de café Keurig.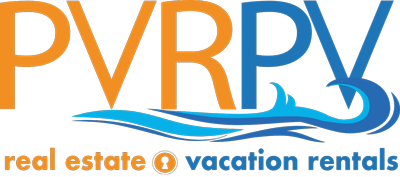 PVRPV Response
Thanks Keith for taking the time to complete the survey for your stay at Pavilion Unit 510. We will share your comments with the staff involved in your vacation and the owner and their property manager. We look forward in seeing you again soon in Puerto Vallarta. Let us help you Buy, Rent and Maintain your next vacation property. We are Puerto Vallarta.

Gracias Keith por tomarse el tiempo de llenar esta encuesta sobre tu estadía en Pavilion Unit 510. Compartiremos sus comentarios con el personal involucrado en sus vacaciones, propietario y administrador de la propiedad. Esperamos verlo nuevamente en Puerto Vallarta pronto. Permítanos ayudarlo a Comprar, Renta y Mantener su próxima propiedad vacacional. Nosotros somos Puerto Vallarta.