D Terrace Unit 102
---
About this Property
---
Condo
2
2
4
120.77 Square Meter/ 1300 Square Feet
2016
2 King -
N/A
México
Jalisco
Puerto Vallarta
Old Town
1 time per 7 day rental
Insurance of $ 35.00 USD to cover up to 500.00 Dollars
---
PVRPV is proud to present D Terrace 102 condominium located in the wonderful area of old town and only short blocks from Playa de los muertos walking distance to almost everything else including grocery stores, cafes, restaurants, galleries and the fabled PV nightlife.

D Terrace 102 is located on the 1st floor of the D Terrace complex.

The D Terrace complex is the height of sophistication and convenience. It is in the best location, is gorgeously appointed and is among the finest vacation destinations in Puerto Vallarta. D'Terrace offers resort-style amenities exclusive for residents and guests including an air conditioned fully equipped gym, rooftop deck featuring a 65 foot infinity pool with panoramic views of the ocean and the city, two hot tubs, WiFi, and much more! You will never want to leave this breathtaking rooftop!

This exceptional condo is an air conditioned 2 bedroom, 2 full bathroom unit which is beautifully decorated and offers nice city views from the rooftop and the to the Bay. It is steps away from the most popular beaches and restaurants of the Zona Romántica. Ideal for couples, families, and LGBT.

This condo features a spacious 1,300 square foot beautifully appointed interior living space with stunning contemporary furnishings that integrate modern design with cozy warm colors and beautiful art work. With 9 foot ceilings and recessed dimmable lighting, including coved ceilings, the floor to ceiling sliding glass doors in the Living Room and Master Bedroom open up to a very private large balcony with BBQ, dining set and lounge chair.
Each bedroom has a King size bed with luxury linens. The entire condo includes free WiFi. The Living Room and Master Bedroom each feature a Smart TV for your viewing pleasure.

The open concept and fully equipped kitchen offers a large island and seating for 3 with Granite counter tops, and includes stainless steel GE Profile appliances, including a refrigerator with filtered water and ice dispenser, 6 burner gas stove with oven, microwave, wine fridge and dishwasher as well as an Oster blender, and Nespresso & Nescafe coffee makers. The dining room affords comfortable dining for six.
---
CHECK IN and CHECK OUTS
CHECK IN time for all properties is 3:00pm and CHECK OUT time for all properties is 11:00am. If you require early CHECK IN or late CHECK OUT please contact your PVRPV concierge.
click here to view more about check-in and check-out
Construction & Growth in Puerto Vallarta
Neither PVRPV or property owners or their representatives shall under no circumstance be held responsible for any disturbance, construction noise, dust/debris or inconvenience the guest may experience while occupying the vacation property. Whether this caused by the actions of the neighboring buildings, units within the same complex, construction, renovations, mandatory repairs, public service workers or unforeseen circumstances in the surrounding area, NO refunds, reimbursements, discounts or future credits can be issued. This would also include and is not limited to the closure of condo common areas for upgrades and / or repairs. These situations are completely beyond our control and are the result of robust and growing communities.
Due to the continued and constant investment, growth, upgrades and renovations in Puerto Vallarta, from time to time there may be a minor interruption of public services including hydro, water or sewer or the lack thereof. Although this is not a common problem in PV, it can happen.
Amenities
Most of our properties are fully equipped. Please check the amenities below:
Alarm Clock

BBQ Grill (In Unit)

Blender

Children Not Permitted (12 & Under)

Climate Control (Air Conditioning)

Climate Control (Ceiling Fan)

Coffee Maker

Cooktop

Dishwasher

Dogs & Pets Not Permitted

Elevator (In Complex)

Furnished

Garbage Disposal

Hair Dryer

Iron

Ironing Board

Jetted Tub (In Building)

Laundry - Dryer (In Unit)

Laundry - Washer (In Unit)

Linens

Microwave

Outdoor Space (Balcony)

Oven

Palapa

Parking (Street)

Pool (Heated in Complex)

Pool (Rooftop)

Refrigerator

Safe in Unit

Smoking (Not Permitted)

Toaster

Towels

TV

View (City)

Wheelchair Access
This property does not have a video, please refer to the photos or 3D property tour
Rates
---
All rates are in USD, exchange rate today is: $ 17.62 MXN per USD
Rates displayed in USD. The transaction will be completed in the equivalent MXN pesos.
| Date Range | Nightly Rate | Weekly Rate | Monthly Rate | Minimum Stay |
| --- | --- | --- | --- | --- |
| May 27, 2023 to October 27, 2023 | $ 175.00 USD | $ 1,000.00 USD | $ 3,500.00 USD | 3 |
| October 28, 2023 to December 15, 2023 | $ 250.00 USD | $ 1,500.00 USD | $ 5,000.00 USD | 3 |
| December 16, 2023 to January 5, 2024 | $ 390.00 USD | $ 2,600.00 USD | | 7 |
| January 6, 2024 to March 22, 2024 | $ 250.00 USD | $ 1,500.00 USD | | 3 |
| March 23, 2024 to March 30, 2024 | $ 290.00 USD | $ 1,750.00 USD | | 7 |
| March 31, 2024 to April 30, 2024 | $ 250.00 USD | $ 1,500.00 USD | $ 5,000.00 USD | 3 |
| May 1, 2024 to October 27, 2024 | $ 175.00 USD | $ 1,000.00 USD | $ 3,500.00 USD | 3 |
| October 28, 2024 to December 15, 2024 | $ 250.00 USD | $ 1,500.00 USD | $ 5,000.00 USD | 3 |
| December 16, 2024 to January 5, 2025 | $ 390.00 USD | $ 2,600.00 USD | | 7 |
| January 6, 2025 to April 11, 2025 | $ 250.00 USD | $ 1,500.00 USD | | 3 |
| April 12, 2025 to April 19, 2025 | $ 290.00 USD | $ 1,750.00 USD | | 7 |
| April 20, 2025 to April 30, 2025 | $ 250.00 USD | $ 1,500.00 USD | $ 5,000.00 USD | 3 |
| May 1, 2025 to October 31, 2025 | $ 175.00 USD | $ 1,000.00 USD | $ 3,500.00 USD | 3 |
| November 1, 2025 to December 14, 2025 | $ 250.00 USD | $ 1,500.00 USD | $ 5,000.00 USD | 3 |
| December 15, 2025 to January 4, 2026 | $ 390.00 USD | $ 2,600.00 USD | | 7 |
Promotions
---
All rates are in USD, exchange rate today is: $ 17.62 MXN per USD
Rates displayed in USD. The transaction will be completed in the equivalent MXN pesos.
---
October 2023
Su
Mo
Tu
We
Th
Fr
Sa
November 2023
Su
Mo
Tu
We
Th
Fr
Sa
December 2023
Su
Mo
Tu
We
Th
Fr
Sa
January 2024
Su
Mo
Tu
We
Th
Fr
Sa
February 2024
Su
Mo
Tu
We
Th
Fr
Sa
March 2024
Su
Mo
Tu
We
Th
Fr
Sa
*Prices in USD
Maps
---
Los Muertos Beach 5 Min. Walk
Bars and night club`s 10 Min. Walk
restaurants 5 Min. Walk
Art Galeries 10 Min. Walk
convenient stores 5 Min. Walk
---
Cancellation Policy
PVRPV has a firm CANCELLATION POLICY for all guests. We make every effort to work with our clients when a cancellation occurs as we understand situations happen. However, our policies are designed with, and approved by our property owners. Please review our cancellation policies in their entirety by clicking here:
CLICK HERE TO READ MORE ABOUT BOOKING CONFIRMATION POLICY
---
Property Policy
- ALL properties represented by PVRPV are NON SMOKING this includes; patios, terraces, outdoor spaces attached to or a part of a Vacation Rental Property - if smoking takes place inside the property – you will be obligated to pay, a fine, an extra cleaning fee and you may be evicted.
- Clients shall not remove any item/s from the property, such as kitchen appliances, glassware, furniture, or any other item.
- The use and enjoyment of the property does not include illegal activities such as the use of illegal drugs, prostitution, selling of goods (illegal or otherwise) and/or kidnapping, this is strictly prohibited.
- Excessive noise that may affect neighbors will be strictly sanctioned as per the local building rules and regulations established by the property that you are occupying.
- PVRPV guests and/or the visitors of the guest(s) are responsible to adhere to the rules, regulations and polices of PVRPV and/or the individual property policies thereof. Failure to obey the rules and policies established will be asked to vacate the property without the right to any refund.
The responsibility to know or adhere to the policies, rules or regulations are the responsibility of the guest.
This property has its own policies, please read carefull.
On your arrival, the security staff will provide you a bracelet which you must wear for your entire stay up to the moment of check out, as it must be returned. Without this bracelet, you will not have access to the complex. The unfollow of this rule will incur in a penalty of $500 pesos.

1. Notices. Immediately and efficaciously inform the Administration of any material damage caused to common property and inform about any anomaly that goes against or infringes the regulations or may affect in the future common assets or general facilities. It shall be the responsibility and obligation of the condo's owner to immediately inform the administrator of any third party involved at any circumstance or event that affects or is bound to affect the condominium.
2. Emergency access. In case of some emergency that endangers one or more units due to fire by short circuit, loss of energy, gas leaks, etc., the Administrator may authorize the staff to access into the unit only if the owner of the condo is not immediately available.
3. Security recommendations. Take every precaution in order to avoid theft into ones private property, heeding the recommendations by the staff in charge of the condominium's security.
4. Behavior. Observe a conduct akin to moral and good customs, behaving with decency and education, always respecting the rights of the other condominium owners and occupants.
5. Leases. Condominium owners shall inform the administration of the agreements of lease, free lease, habitation, etc., executed. He must likewise and without regard of duration of the same, deliver a copy to the Administration for general control; the user of the unit must accept and obey these Regulations. The condominium owner and/or the dweller of the private unit other than the condominium owner, who for any reason is in possession of the same, IS JOINTLY AND SEVERALLY RESPONSIBLE for the payment of damage fees, and for any other obligation and/or responsibility that the LAW, the ARTICLES OF ORGANIZATION, the INTERNAL REGULATIONS and/or the ASSEMBLY OF CONDOMINIUM OWNERS imposes or would come to impose on the condominium owner and/or the occupant of the unit. The administration shall prohibit the access into the building if this requirement has not been satisfied. All users must provide their names, age, place of origin and further information required by the administration. All contracts must include a clause providing that any breach to the condominium's regulations, its articles of organization or the law shall be cause of its immediate cancellation and the administrator shall be able to request the vacation of the private unit at hand and that of the condominium's premises by the infringers. Whenever a renter is evicted, he shall not be able to again dwell within this condominium.
6. Use of the units. The units are to be used as dwelling homes; therefore the establishment of a use other than the one mentioned is to be avoided.
7. Mechanical repairs. Refrain from making any mechanical repairs on equipment or devices of any kind, cars or vessels, at the condominium's common areas.
8. Prohibition on premises. No establishment, mechanism, device or dangerous objects may be set up in the condominium that are unhealthy or that will bring about discomfort to the condominium or any of the condominium owners; neither shall activities be carried out that are overtly immoral or that go against good customs, peace and general tranquility.
9. Storage. Refrain from storing inflammable material, explosive, polluting in any way, and/or dangerous and/or that would eventually represent a hazard or threat to the security, health, stability or comfort of the occupants or to the building itself.
10. Sale of forbidden substances. The sale of stupefacient or any other type of enervating substances or drugs regarded by Mexican law as illegal inside the property and the condominium's surroundings.
11. Use of materials. Refrain from using materials that harm or soil the edifice or that are disruptive to other condominium owners.
12. Electrical connections. Refrain from hooking up into electric connections of wires that do not belong to ones unit.
13. Payment of damages. The payment for the repair of any damages, breaking, defects or deterioration caused by condominium owners, relatives, users, visitors and employees shall be at the expense of any one of them causing these.
14. Use of areas. To use corridors, aisles, stairs, elevators, roofs, vehicle avenues, parking areas and in general all other assets of common use exclusively for the purpose these have been destined or that their nature imposes, not allowing them to be used in any other form not meant to each of them.
15. Obstructions. Refrain from obstructing with objects or vehicles the parking areas, corridors, passages, stairs, elevators or roofs and further common areas. No Furniture or any other type of items may be placed on common areas, particularly the ground level; green areas may not be used and no pool furniture may be removed and transferred onto any green area. The administrator shall remove any object obstructing the above-mentioned areas without need of any notice.
16. Hanging of clothes. Refrain from hanging clothes, towels, sheets, bathing suits, shoes, or similar items on the roof, balcony, terraces, windows, windowsills, railings and/or any other place these items can be seen from the outside at simple sight; no toy, bicycle, cleaning tools, boxes or any other item that is not agreeable to the view shall be allowed on terraces. Refrain from dusting rugs or tapestries at the condominium's common
areas. Refrain from sweeping, spilling substances on corridors, patios, terraces, and elevator well or the parking area, perimeter and surroundings of the condominium.
17. Traffic between terraces or patios. Individual terraces are private. Stepping across a terrace or patio onto another one is forbidden unless the express consent of the owner or user is had at every instance. Umbrellas on terraces are forbidden.
18. Disposal of liquids. Refrain from dumping to the outside of ones private property area liquids or objects of any nature and type.
19. Signs. Refrain from placing signs of any type at the outside of the units and/or on any other place that may be visible from the outside of the unit at simple sight; it is especially forbidden to place at balconies or any other external section of the condominium.
20. Grills.- Grills on common areas are forbidden and on terraces only gas grills are allowed.?21. Smokers.- The condominium's common areas shall allow on certain duly labeled areas the presence of
smokers.
22. Parking area. The use of the parking area is restricted. Its use is ruled by the policies in due time issued by the administration and with the agreement of the Board of Administration.
23. Record of Vehicles. All of the vehicles of the owners must be recorded with the administration; any unregistered vehicle shall be transferred to storage after a period of 30 days; the administration may provide a special registration card in order to identify the vehicle.
24. Limits on occupation. The limit of occupation by permanent dwellers per apartment is limited to: 1 room apartments, 3 persons maximum; 2 bedrooms the limit is 5 persons, per private unit; 2 bedrooms + Den the limit is 6 persons, per private unit. The administrator may ask for the vacation of other persons not registered as condominium owners for the unit at hand if this provision is not met.
25. Record of guests. In the case of condominium owners having visitors in their unit, it shall be necessary to file a notice in writing with the number of persons, the name of the person responsible and the dates during the stay/visit in the unit in order for the security staff to grant them access. Such information must be delivered to the administrations with at least three days in advance to the date of arrival of visitors, via fax or by e-mail confirming receipt of the same at the office. It is the obligation of the condominium owner to inform the administrator in case of having guests to sleep over for more than one night at his apartment, indicating the name of the guests. The day guests must sign in the log at their arrival to the condominium. Unauthorized visitors may not enter or remain in the premises without the consent by the owner. Note: The maximum of people per unit have to be 6 memebers included the renters and only have to be in the unit no in the recreative areas.
26. Use of swimming pool and wet bar. Common areas such as the pool, Jacuzzi, wet lounges, are not of public use; they are for the exclusive use of condominium owners and occupants of any given apartment. Guests can not used them if they are not a renters.Only the owner could have guests in the recreative areas. ---The use of the gym is exclusive of the residents. Guests may use it provided that the occupant is staying at the apartment for at least three nights.
---Hours of use of common areas shall be as follows:?---POOL, from 9:00 am to 22:00 pm?---GYM from 6:00 am to 22:00 pm?---Gym facilities shall only be used by persons 16 years and older and using to such effect the adequate clothing and being in good health. Any damage caused to the facilities or equipment in the area shall be repaired at the expense of the responsible condo owner.
---It is strictly forbidden to children under 8 years old to make use of the pool if they are not in the company of an adult who knows how to swim. Strictly forbidden is: The use of music devices and other electric equipment is strictly forbidden. Iceboxes, liquor bottles or other glass containers, the consumption of food or beverages when the person is inside the pool, swimming under the effect of alcohol, the practice of dangerous sports or other ones that may endanger or cause inconveniences to others, acting in any manner that may be considered as incorrect behavior, lack of respect to generally accepted good customs. Infringers will be reported with the administration.
It is mandatory that all, including children, use proper bathing suit.?---Children require the supervision of an adult. Children's supervision will be strictly observed. Children must be constantly monitored for as long as they are in the pool and surrounding areas.?Persons using some kind of bandages may not use the pool.?---Any person with a skin ailment, injuries, swollen eyes, cough, cold, runny nose, ear infection or any other contagious disease may not use the pool.?---Babies may not use the pool.?---There is no lifeguard on service; all persons using the pool do so under their sole risk.?27. Gathering at the sky-bar, wet lounges and pool. Each condominium owner is entitled to gather or events in the sky-bar area, the wet lounges and Pool; in this case, the condominium owners must inform the administrator of their intent to use for a gathering any of the common areas for recreational purposes, the Sky- bar or the wet-bar, to attend their guests within the hours allowed; the number of guests allowed at these areas may not exceed 40 (forty) persons. Immediately after the gathering is over, the owner has the obligation to leave the area in perfect state of cleanliness and order. The use of other common areas for parties and gathering is strictly forbidden.( only for owners).?---For the temporary private use of a common area in particular (wet lounges and pool area), (the condominium owner) must sign an agreement with the Administration and leave a guarantee deposit of $500.00 (five hundred dollars, currency of the United States of America), for the payment of cleaning or deposit in case of damages. The administrator may withhold part or all of the deposit for the Association in the following cases: Charge for cleaning that exceeds a normal one, damages to facilities at common areas, lack
of removal of any equipment rented; prior to deducting any charge from the deposit, the user who has signed the agreement shall be informed about the amount of the same.?28. Noises. Reasonable care must be had not to disrupt, inconvenience or produce loud noises. Therefore the use of audio and/or video devices at loud levels of sound beyond SIXTY DECIBELS is to be avoided during the day hours. As of 23:00 hours p.m. and 8 hours a.m., the maximum level allowed will be FORTY DECIBELS; furthermore the use of the terrace for bar, with music, will be allowed on Thursdays, Fridays and Saturdays up to 1:00 am (one in the morning), being able to plays sound up to SEVENTY DECIBELS.
29. Pets. The presence of pets is strictly forbidden at the condominium's common areas; their presence in such areas shall only be allowed during transfer of them into or out of the owner's apartment. They must always be secured on a leash. In case of a pet defecating or urinating on areas regarded as common, its owner has the obligation to remove and clean the affected area.- The number of pets authorized per apartment is of 2 and they are to be or a medium size. Owners must keep pets inside the private unit, and they may not be left at the units' balconies when owners are not in the premises. Pets are not to make noises audible outside the unit, nor freely walk the areas of common use. Furthermore, pets are to be registered with the administration. In the event of guests, whether day guest or sleepover guests, may not access with pets.
30. Minor children. An adult must watch over Minor children, regardless of their age, while being in common areas.
31. Ball games. Baseball, football and any other ball game are forbidden at common areas. Throwing balls against a wall is not allowed. Damages caused due to the mentioned activities shall be the owner's responsibility.

29 Reviews
4.7 · 29 Customer Reviews 4.8 · 145 Building Reviews
Juan, TX, US
2023-06-05 15:55:47


Comments, Praise or Recommendations for the PVRPV Team:
Javier was an amazing Host, he was available each time we had a question. we will contact him again.

Javier fue un anfitrión increíble, estaba disponible cada vez que teníamos una pregunta. nos pondremos en contacto con él de nuevo.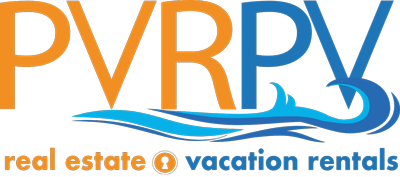 PVRPV Response
Thanks Juan for taking the time to complete the survey for your stay at D Terrace Unit 102. We will share your comments with the staff involved in your vacation and the owner and their property manager. We look forward in seeing you again soon in Puerto Vallarta. Let us help you Buy, Rent and Maintain your next vacation property. We are Puerto Vallarta.

Gracias Juan por tomarse el tiempo de llenar esta encuesta sobre tu estadía en D Terrace Unit 102. Compartiremos sus comentarios con el personal involucrado en sus vacaciones, propietario y administrador de la propiedad. Esperamos verlo nuevamente en Puerto Vallarta pronto. Permítanos ayudarlo a Comprar, Renta y Mantener su próxima propiedad vacacional. Nosotros somos Puerto Vallarta.