Condomar Vallarta at Sunscape Resort Unit 534
---
About this Property
---
Condo
1
1
4
68.03 Square Meter/ 732 Square Feet
1980
2 Queen -
N/A
México
Jalisco
Puerto Vallarta
North Hotel Zone
1 time per 7 day rental
Insurance of $ 35.00 USD to cover up to 500.00 Dollars
---
Torre Condominio Vallarta and Sunscape Puerto Vallarta Resorts & Spa are adjoining properties located on an eco-friendly beach in the charming and picturesque town of Puerto Vallarta. With spectacular views of Banderas Bay, Sunscape Puerto Vallarta, renovated in 2015, is Clean Beaches certified and meets high standards for cleanliness, water quality, safety, sustainability, wildlife protection and more. This condominium and resort communicty is located within a 5-minute drive of the Cruise Ship Terminal and is 3.3 mi (5.3 km) from Playa de los Muertos and 3.4 mi (5.5 km) from Bay of Banderas. Grab a bite to eat at one of the property's many dining establishments, which includes 5 restaurants and a coffee shop/café. Everything is here for an unforgettable family vacation in Puerto Vallarta, Mexico. Within close distance, you'll find Puerto Vallarta essentials like the renovated El Malecon boardwalk, the seaside walkway with the best shopping, street performers, gourmet restaurants and more. Marvel at the cobblestone streets of Old Town, full of history and authentic Mexican culture, enjoy the golden beaches, or explore the jungle of the Sierra Madre Mountains.

PLEASE NOTE: Condomar 534 will be undergoing a complete renovation in September 2022 including new kitchen and all new furnishings. This will be one of the updated units in Torre Condominio Vallarta at Sunscape Resort. The photos displayed here represent the unit as it is now, however the unit has all updated linens and kitchen wares. Updated photos will be available at the end of the renovation.

Condomar 534 is a 1 bedroom, 732 square foot condominium with full views of the ocean and the Sunscape resort. You can enjoy the relaxation of the view from the terrace balcony or from within the open concept condominium.

Kitchen/Living Room
The kitchen has a two burner glass stove top, full size fridge, microwave, toaster oven and all of the amenities of a well-stocked kitchen. This kitchen is perfect for preparing light meals or sitting at the kitchen island and enjoying a cocktail while looking out over the the ocean and resort. The kitchen is open to the living area with a leather sectional couch and TV with cable television. Views can be enjoyed from any point in this fantastic open room.

Bedroom
The large bedroom has two queen size beds for 4 adults or families. There is ample clothes storage in the dresser or the wardrobe closet adjacent to the bathroom. A 32" TV has cablevision. The bedroom can be opened to the living room to enjoy the views and sounds from the ocean or closed for quiet times while others may still be enjoying an evening in the other areas of the condo.

Bathroom
The bathroom has granite countertops and oversized walk-in shower.

GUEST ACCESS
Condomar Vallarta 534 is an especially unique situation. You are paying vacation rental condo prices, but you are also getting access to a vacation resort. The Condominium Tower and Sunscape Resort sit side by side and share a beautiful ocean front property as you can see in the listing photos. The owner's pay a yearly access fee which gives guests free access to the resort's pool and beautiful sandy beach. It's important to point out though that you are in fact booking a condominium and not an all-inclusive resort. As a condo guest, you will be mingling with the all-inclusive resort guests but there are some distinctions that the all-inclusive resort guests pay a premium for, so it is very important to carefully consider and understand the following. You will be required to wear a bracelet whether you buy into the all-inclusive or not.

RESORT ACCESS
The resort allows condo guests access to the pool and beach area for up to 4 adults (13 years old and older) and 2 minors (12 years old and younger) up until 8pm (hours subject to change).

PURCHASING FOOD & DRINKS
You will be able to purchase food, drinks and alcohol at the food truck in the pool area. All other resort restaurants and bars are restricted and only available if you purchase the all-inclusive option.

BRINGING FOOD & DRINKS FROM CONDO TO RESORT
You can bring any kind of beverage into the resort area (restricted to one beverage per person) provided it is not contained in glass or disposable plastic containers. It is forbidden to bring any kind of food into the resort areas. No coolers allowed.

AREAS OF USE INCLUDED
Main pool and lounge chairs located in the pool area, beach and lounge chairs located on the beach, gym (upon previous reservation at Concierge).

The Hotel has a series of events, which will require an additional charge to enter the areas of use on these days. (prices subject to change and are determined by the resort)

1. Super Bowl $20 USD
2. Valentine's Day $10 USD
3. Tuesday of Carnival $10 USD
4. Saint Patrick's Day $10 USD
5. Easter $15 USD
6. Cinco de Mayo $15 USD
7. Fourth of July $20 USD
8. Fifteenth of September $15 USD
9. Halloween $10 USD
10. Christmas $20 USD
11. New Years Eve $65 USD (adult) $40 USD (minor)

PARKING
Onsite parking is limited and only available if requested in advance.

AREAS AND SERVICES OF USE NOT INCLUDED
Restaurants & bars, live shows, SunClub, SunClub beach area, Explorer's Club, Corezone, Breakwater, Massage and/or spa, any space offering catering services with or without waiter services and any area or service not indicated in the Areas of Use section. To access these services, you must purchase the all-inclusive option.

ALL-INCLUSIVE OPTION
Sunscape's all-inclusive option offers six dining options including two à la carte, a fast casual, a buffet, a grill, and a café. Enjoy live entertainment, partake in land, and water sports, or indulge yourself in soothing facial and body treatments, massages, hydrotherapy, and other relaxing spa services. The all-inclusive option is available on a day-by-day basis. Simply go down to the front desk and purchase it on the days you choose. This is great if you want to get out and explore the city on some days and stay at the resort by the pool on others. (prices subject to change and are determine by the resort)

Early Day Pass
9:00 am to 5:00 pm
$53 USD (adults)
$27 USD (minors)

Night Pass
6:00 pm to 1:00 am
$53 USD (adults)
$27 USD (minors)

Full Day Pass
9:00 am to 1:00 am
$79 USD (adults)
$40 USD (minors)

Established rates can have the following increases depending on hotel occupancy:
1. Summer 5% Increase (June 15 to August 15).
2. Winter 5% Increase (November 7 to December 18).
3. Holy Week, Christmas, and New Year 25% increase.

All rates include taxes and are subject to change, without notice, at anytime.

Other Things to Note:
Onsite parking ($1-$3/day) subject to availability and must be requested in advance to check availability, shops, pharmacy, salon, massage services on-site. Taxis and Ubers readily available. Medical clinic on site.

This condominium is perfect for people looking to enjoy private space but in a resort setting. This resort is welcoming to both adults and families while still being close to all the Puerto Vallarta has to offer. Don't miss this chance to enjoy a resort stay in paradise. Contact a PVRPV vacation rental expert today to book your stay!
---
CHECK IN and CHECK OUTS
CHECK IN time for all properties is 3:00pm and CHECK OUT time for all properties is 11:00am. If you require early CHECK IN or late CHECK OUT please contact your PVRPV concierge.
click here to view more about check-in and check-out
Construction & Growth in Puerto Vallarta
Neither PVRPV or property owners or their representatives shall under no circumstance be held responsible for any disturbance, construction noise, dust/debris or inconvenience the guest may experience while occupying the vacation property. Whether this caused by the actions of the neighboring buildings, units within the same complex, construction, renovations, mandatory repairs, public service workers or unforeseen circumstances in the surrounding area, NO refunds, reimbursements, discounts or future credits can be issued. This would also include and is not limited to the closure of condo common areas for upgrades and / or repairs. These situations are completely beyond our control and are the result of robust and growing communities.
Due to the continued and constant investment, growth, upgrades and renovations in Puerto Vallarta, from time to time there may be a minor interruption of public services including hydro, water or sewer or the lack thereof. Although this is not a common problem in PV, it can happen.
Amenities
Most of our properties are fully equipped. Please check the amenities below:
Bar in Complex

Beach Front

Blender

Children Permitted

Climate Control (Air Conditioning)

Coffee Maker

Cooktop

Elevator (In Complex)

Furnished

Hair Dryer

Iron

Ironing Board

Jetted Tub (In Building)

Kitchen

LGBT!+ Friendly

Linens

Microwave

Outdoor Space (Balcony)

Outdoor Space (Patio / Deck)

Parking

Parking (Street)

Pool (Heated in Complex)

Refrigerator

Restaurants (in complex)

Safe in Unit

Smoking (in dedicated area)

Smoking (Not Permitted)

Toaster Oven

Towels

TV

TV (CABLE SERVICE)

TV (Netflix)

TV (SMART TV)

View (Bay)

View (Oceanview)

Water Front

Wifi - Wireless Internet
Rates
---
All rates are in USD, exchange rate today is: $ 17.62 MXN per USD
Rates displayed in USD. The transaction will be completed in the equivalent MXN pesos.
| Date Range | Nightly Rate | Weekly Rate | Monthly Rate | Minimum Stay |
| --- | --- | --- | --- | --- |
| May 1, 2023 to October 31, 2023 | $ 99.00 USD | $ 495.00 USD | $ 1,800.00 USD | 3 |
| November 1, 2023 to December 19, 2023 | $ 125.00 USD | $ 875.00 USD | $ 2,800.00 USD | 7 |
| December 20, 2023 to January 3, 2024 | $ 175.00 USD | $ 1,225.00 USD | | 7 |
| January 4, 2024 to March 23, 2024 | $ 125.00 USD | $ 875.00 USD | $ 2,800.00 USD | 7 |
| March 24, 2024 to March 31, 2024 | $ 175.00 USD | $ 1,225.00 USD | | 7 |
| April 1, 2024 to April 30, 2024 | $ 125.00 USD | $ 875.00 USD | $ 2,800.00 USD | 7 |
| May 1, 2024 to October 31, 2024 | $ 75.00 USD | $ 525.00 USD | $ 1,800.00 USD | 7 |
| November 1, 2024 to December 19, 2024 | $ 125.00 USD | $ 875.00 USD | $ 2,800.00 USD | 7 |
| December 20, 2024 to January 3, 2025 | $ 175.00 USD | $ 1,225.00 USD | | 7 |
| January 4, 2025 to April 11, 2025 | $ 125.00 USD | $ 875.00 USD | $ 2,800.00 USD | 7 |
| April 12, 2025 to April 20, 2025 | $ 175.00 USD | $ 1,225.00 USD | | 7 |
| April 21, 2025 to April 30, 2025 | $ 125.00 USD | $ 875.00 USD | $ 2,800.00 USD | 7 |
| May 1, 2025 to October 31, 2025 | $ 75.00 USD | $ 525.00 USD | $ 1,800.00 USD | 7 |
| November 1, 2025 to December 19, 2025 | $ 125.00 USD | $ 875.00 USD | $ 2,800.00 USD | 7 |
| December 20, 2025 to January 3, 2026 | $ 175.00 USD | $ 1,225.00 USD | | 7 |
| January 4, 2026 to March 28, 2026 | $ 125.00 USD | $ 875.00 USD | $ 2,800.00 USD | 7 |
| March 29, 2026 to April 5, 2026 | $ 175.00 USD | $ 1,225.00 USD | | 7 |
| April 6, 2026 to April 30, 2026 | $ 125.00 USD | $ 875.00 USD | $ 2,800.00 USD | 7 |
| May 1, 2026 to October 31, 2026 | $ 75.00 USD | $ 525.00 USD | $ 1,800.00 USD | 7 |
| November 1, 2026 to December 19, 2026 | $ 125.00 USD | $ 875.00 USD | $ 2,800.00 USD | 7 |
| December 20, 2026 to January 3, 2027 | $ 175.00 USD | $ 1,225.00 USD | | 7 |
Promotions
---
All rates are in USD, exchange rate today is: $ 17.62 MXN per USD
Rates displayed in USD. The transaction will be completed in the equivalent MXN pesos.
---
September 2023
Su
Mo
Tu
We
Th
Fr
Sa
October 2023
Su
Mo
Tu
We
Th
Fr
Sa
November 2023
Su
Mo
Tu
We
Th
Fr
Sa
December 2023
Su
Mo
Tu
We
Th
Fr
Sa
January 2024
Su
Mo
Tu
We
Th
Fr
Sa
February 2024
Su
Mo
Tu
We
Th
Fr
Sa
Maps
---
La Isla Shopping Village 5 Min. Walk
Playa Flamingos (Beach) 5 Min. Walk
Plaza Caracol Shopping Mall 10 Min. Walk
Marina Vallarta 10 Min. Drive
Bars & Restaurants 10 Min. Walk
Los Muertos Beach 25 Min. Drive
Los Muerto Pier 25 Min. Drive
Galerias Vallarta Shopping Mall, Sam's Club & Walmart 5 Min. Drive
Puerto Vallarta Cruise Ship Port 5 Min. Drive
Puerto Vallarta International Airport 15 Min. Drive
---
Cancellation Policy
PVRPV has a firm CANCELLATION POLICY for all guests. We make every effort to work with our clients when a cancellation occurs as we understand situations happen. However, our policies are designed with, and approved by our property owners. Please review our cancellation policies in their entirety by clicking here:
CLICK HERE TO READ MORE ABOUT BOOKING CONFIRMATION POLICY
---
Property Policy
- ALL properties represented by PVRPV are NON SMOKING this includes; patios, terraces, outdoor spaces attached to or a part of a Vacation Rental Property - if smoking takes place inside the property – you will be obligated to pay, a fine, an extra cleaning fee and you may be evicted.
- Clients shall not remove any item/s from the property, such as kitchen appliances, glassware, furniture, or any other item.
- The use and enjoyment of the property does not include illegal activities such as the use of illegal drugs, prostitution, selling of goods (illegal or otherwise) and/or kidnapping, this is strictly prohibited.
- Excessive noise that may affect neighbors will be strictly sanctioned as per the local building rules and regulations established by the property that you are occupying.
- PVRPV guests and/or the visitors of the guest(s) are responsible to adhere to the rules, regulations and polices of PVRPV and/or the individual property policies thereof. Failure to obey the rules and policies established will be asked to vacate the property without the right to any refund.
The responsibility to know or adhere to the policies, rules or regulations are the responsibility of the guest.
This property has its own policies, please read carefull.
PROPERTY RULES

PLEASE NOTE THAT TORRE CONDOMAR VALLARTA AND SUNSCAPE HOTEL ARE NOT RESPONSIBLE FOR ANY ACCIDENTS, INJURIES OR LOST ITEMS. THE BEACH, POOLS AND COMMON AREAS ARE FOR EVERYONE TO ENJOY. PLEASE, RESPECT YOUR NEIGHBORS INCLUDING TRASH CANS IN BUILDING.

RULES
1. Pools and common areas are available from 8:00am to 8:00pm
2. By official decree, as of January 15, 2023, the new Mexican law Regulation of the General Law for Tobacco Control entered into force and as such SMOKING IS NOT PERMITTED ANYWHERE ON THIS PROPERTY.
3. No glass in the pools or on the pools deck areas AT ANY TIME, NO EXCEPTION.
4. No hard sided large coolers will be allowed at the pools area.
5. Children under the age of 16 must be accompanied by an adult at all times while on property.
6. Children under the age of 16 must be accompanied by an adult at all times while in pool or pool area.
7. No skating, cycling, etc. around pool deck areas. No throwing hard objects such as balls, bats or toys.
8. For safety reasons, no running, jumping or diving into the pools.
9. For safety reasons, when there is lightning in the area, you will be asked to vacate the pool.
10. Proper bathing attire is required; children in diapers must also wear swim diapers.
11. No reserving chairs as a courtesy to others. All guests and owners are asked to comply. If towels/other items are left unattended for an extended period of time one hour, the security staff has been instructed to remove those items to allow other guests/owners to enjoy the chairs. You'll be able to find your items with our concierge.
12. Do not use the pools if you have an open sore, disease on the skin or a contagious disease.
13. Please keep the pool deck areas clean.
14. When entering the property from the beach, please use the showers to rinse off sand. Please dry off completely and do not enter the residential towers with wet feet or dripping water.
15. Offensive, disrespectful or unruly behavior, profanity, and abusive language are prohibited. Sea River Tower administration and Sunscape Resort reserves the right to remove such persons from the area, or if necessary deliver the person to the authorities.
16. It is not allowed to hang clothes or towels on the railings of the unit.
17. Personal music devices (except with headphones) and speakers can't be used in a pool area.
18. Material with fuel or propane can't be used in condos, balconies and public areas.
19. Pool towels are not allowed to be taken to the condos. Please place wet and dirty towels in the receptacles provided.
20. No hotel glasses, plates, or Hotel property are to be taken to the condos.
21. The consumption of food and drinks are not allowed inside hotel facilities unless an all-inclusive pass is purchased. Guests must keep the wristband that is given to them upon check-in at all times. The wristband can only be removed the receptionist during your check out. Any guest who removes their wristband before checking out or is caught eating or drinking will be penalized with a fine of $150USD per day without exceptions.

GARBAGE - The cans placed outside the guest elevators are not containers for guest trash. Guest garbage goes in the containers located in the service elevator, on the right side at the end of the tower.

Here is the summary version about the hotel access. Please see the property description for further details.
- Hotel Access Package includes access to: Hotel Pools, Lounge chairs, beach access, beach loungers, Gym, Food Trucks (for purchase), palapas on the beach, basketball court, solarium and gardens.
- The access pass includes up to 4 adults and 2 children and only the registered guests of Condomar 534.
- All inclusive day passes to the all inclusive portions of the Seascape Hotel are available for Condomar 534 guests at their own cost. The all-inclusive day passes include access to other areas of the hotel, food and beverages.

IMPORTANT to NOTE:
ALL guests, whether or not that they have hotel access MUST wear a bracelet. If a bracelet is cut-off or lost by a guest / tenant / homeowner, the cost / fine is $150USD payable in cash.
12 Reviews
4.9 · 12 Customer Reviews 4.8 · 12 Building Reviews
Agustin Manuel G., Jalisco, Mexico
2023-09-02 13:53:20

Comments About the Vacation Rental Unit:
La unidad esta muy bien equipada, el anfitrión Javier excelente

The unit is very well equipped, the host Javier is excellent.

Comments, Praise or Recommendations for the PVRPV Team:
Siempre estuvo en comunicación Javier, Muy bien servicio la unidad muy a gusto, Con gusto regresamos

Javier was always in communication, very good service, the unit was very comfortable, we would gladly return.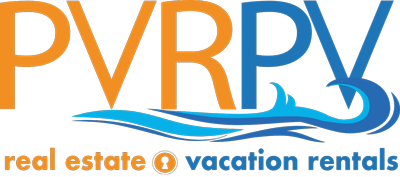 PVRPV Response
Thanks Agustin for taking the time to complete the survey for your stay at Condomar Vallarta at Sunscape Resort Unit 534. We will share your comments with the staff involved in your vacation and the owner and their property manager. We look forward in seeing you again soon in Puerto Vallarta. Let us help you Buy, Rent and Maintain your next vacation property. We are Puerto Vallarta.

Gracias Agustin por tomarse el tiempo de llenar esta encuesta sobre tu estadía en Condomar Vallarta at Sunscape Resort Unit 534. Compartiremos sus comentarios con el personal involucrado en sus vacaciones, propietario y administrador de la propiedad. Esperamos verlo nuevamente en Puerto Vallarta pronto. Permítanos ayudarlo a Comprar, Renta y Mantener su próxima propiedad vacacional. Nosotros somos Puerto Vallarta.