Casa Oceanview - Peninsula Tower 3 C24
---
About this Property
---
Condo
3
3
6
223 Square Meter/ 2399.48 Square Feet
2006
2 King - 1 Queen -
N/A
México
Jalisco
Puerto Vallarta
North Hotel Zone
1 time per 7 day rental
Insurance of $ 35.00 USD to cover up to 500.00 Dollars
---
PVRPV Presents Peninsula C24. Welcome to the Peninsula, a fashionable resort offering the true high-end experience in Puerto Vallarta. Located just minutes from the airport and minutes from the center of town, the property is comprised of condominiums, hotel rooms, and a commercial plaza with fine shops, restaurants, galleries, banks and more.

On the beach beside the Rio Pitillal in the north end of the Hotel Zone you will find one of the most beautiful complexes to be built in Puerto Vallarta in some time, Peninsula. The 24th floor of this beautiful complex is home to this three bedroom and three bath, spacious, contemporary beauty. This beautiful unit provides all the luxuries including internet service, televisions in every room and a sweeping, breathtaking view of the bay.

The complex also provides first class amenities such as Peninsula Mall, with an excellent variety of restaurants and stores. Also a fabulous, well equipped, fitness center for you to exercise whenever you please.
---
CHECK IN and CHECK OUTS
CHECK IN time for all properties is 3:00pm and CHECK OUT time for all properties is 11:00am. If you require early CHECK IN or late CHECK OUT please contact your PVRPV concierge.
click here to view more about check-in and check-out
Construction & Growth in Puerto Vallarta
Neither PVRPV or property owners or their representatives shall under no circumstance be held responsible for any disturbance, construction noise, dust/debris or inconvenience the guest may experience while occupying the vacation property. Whether this caused by the actions of the neighboring buildings, units within the same complex, construction, renovations, mandatory repairs, public service workers or unforeseen circumstances in the surrounding area, NO refunds, reimbursements, discounts or future credits can be issued. This would also include and is not limited to the closure of condo common areas for upgrades and / or repairs. These situations are completely beyond our control and are the result of robust and growing communities.
Due to the continued and constant investment, growth, upgrades and renovations in Puerto Vallarta, from time to time there may be a minor interruption of public services including hydro, water or sewer or the lack thereof. Although this is not a common problem in PV, it can happen.
Amenities
Most of our properties are fully equipped. Please check the amenities below:
Bar in Complex

Beach Front

Blender

Children Permitted

Climate Control (Air Conditioning)

Climate Control (Ceiling Fan)

Coffee Maker

Cooktop

Dishwasher

Dogs & Pets Not Permitted

Elevator (In Complex)

Furnished

Iron

Ironing Board

Kitchen

Laundry - Dryer (In Unit)

Laundry - Washer (In Unit)

LGBT!+ Friendly

Linens

Microwave

Outdoor Space (Balcony)

Outdoor Space (Patio / Deck)

Oven

Parking

Pool (Heated in Complex)

Private Entrance (to the unit)

Refrigerator

Restaurants (in complex)

Safe in Unit

Smoking (Not Permitted)

Toaster

Towels

TV (CABLE SERVICE)

TV (SMART TV)

View (Bay)

View (City)

View (Ocean & Mountain)

View (Oceanview)

Water (Purified Water System)

Water Front

Wifi - Wireless Internet
This property does not have a video, please refer to the photos or 3D property tour
Rates
---
All rates are in USD, exchange rate today is: $ 17.62 MXN per USD
Rates displayed in USD. The transaction will be completed in the equivalent MXN pesos.
| Date Range | Nightly Rate | Weekly Rate | Monthly Rate | Minimum Stay |
| --- | --- | --- | --- | --- |
| May 1, 2023 to November 15, 2023 | $ 245.00 USD | $ 1,695.00 USD | $ 5,500.00 USD | 6 |
| November 16, 2023 to December 19, 2023 | $ 395.00 USD | $ 1,995.00 USD | $ 7,500.00 USD | 6 |
| December 20, 2023 to January 4, 2024 | $ 495.00 USD | $ 3,465.00 USD | | 7 |
| January 5, 2024 to March 23, 2024 | $ 395.00 USD | $ 2,765.00 USD | $ 9,500.00 USD | 6 |
| March 24, 2024 to March 31, 2024 | $ 495.00 USD | $ 3,465.00 USD | | 7 |
| April 1, 2024 to April 30, 2024 | $ 395.00 USD | $ 1,995.00 USD | | 7 |
| May 1, 2024 to November 15, 2024 | $ 245.00 USD | $ 1,695.00 USD | $ 5,500.00 USD | 6 |
| November 16, 2024 to December 19, 2024 | $ 395.00 USD | $ 1,995.00 USD | $ 7,500.00 USD | 6 |
| December 20, 2024 to January 3, 2025 | $ 495.00 USD | $ 3,465.00 USD | | 7 |
| January 4, 2025 to April 12, 2025 | $ 395.00 USD | $ 2,765.00 USD | $ 9,500.00 USD | 6 |
| April 13, 2025 to April 20, 2025 | $ 495.00 USD | $ 3,465.00 USD | | 7 |
| April 21, 2025 to April 30, 2025 | $ 395.00 USD | $ 1,995.00 USD | | 7 |
| May 1, 2025 to November 15, 2025 | $ 245.00 USD | $ 1,695.00 USD | $ 5,500.00 USD | 6 |
| November 16, 2025 to December 19, 2025 | $ 395.00 USD | $ 1,995.00 USD | $ 7,500.00 USD | 6 |
| December 20, 2025 to January 3, 2026 | $ 495.00 USD | $ 3,465.00 USD | | 7 |
| January 4, 2026 to March 28, 2026 | $ 395.00 USD | $ 2,765.00 USD | $ 9,500.00 USD | 6 |
| March 29, 2026 to April 5, 2026 | $ 495.00 USD | $ 3,465.00 USD | | 7 |
| April 6, 2026 to April 30, 2026 | $ 395.00 USD | $ 1,995.00 USD | | 7 |
| May 1, 2026 to November 15, 2026 | $ 245.00 USD | $ 1,695.00 USD | $ 5,500.00 USD | 6 |
| November 16, 2026 to December 19, 2026 | $ 395.00 USD | $ 1,995.00 USD | $ 7,500.00 USD | 6 |
| December 20, 2026 to January 3, 2027 | $ 395.00 USD | $ 2,765.00 USD | $ 9,500.00 USD | 6 |
Promotions
---
All rates are in USD, exchange rate today is: $ 17.62 MXN per USD
Rates displayed in USD. The transaction will be completed in the equivalent MXN pesos.
---
September 2023
Su
Mo
Tu
We
Th
Fr
Sa
October 2023
Su
Mo
Tu
We
Th
Fr
Sa
November 2023
Su
Mo
Tu
We
Th
Fr
Sa
December 2023
Su
Mo
Tu
We
Th
Fr
Sa
January 2024
Su
Mo
Tu
We
Th
Fr
Sa
February 2024
Su
Mo
Tu
We
Th
Fr
Sa
Maps
---
Peninsula Plaza 2 Min. Walk
Hospitals 10 Min. Walk
Restaurants 5 Min. Walk
Airport 15 Min. Drive
Puerto Mágico 3 Min. Drive
La Isla Shopping Village 5 Min. Walk
Sam's / Wallmart 5 Min. Drive
Casino Life The Marina 5 Min. Drive
Starbucks 3 Min. Walk
---
Cancellation Policy
PVRPV has a firm CANCELLATION POLICY for all guests. We make every effort to work with our clients when a cancellation occurs as we understand situations happen. However, our policies are designed with, and approved by our property owners. Please review our cancellation policies in their entirety by clicking here:
CLICK HERE TO READ MORE ABOUT BOOKING CONFIRMATION POLICY
---
Property Policy
- ALL properties represented by PVRPV are NON SMOKING this includes; patios, terraces, outdoor spaces attached to or a part of a Vacation Rental Property - if smoking takes place inside the property – you will be obligated to pay, a fine, an extra cleaning fee and you may be evicted.
- Clients shall not remove any item/s from the property, such as kitchen appliances, glassware, furniture, or any other item.
- The use and enjoyment of the property does not include illegal activities such as the use of illegal drugs, prostitution, selling of goods (illegal or otherwise) and/or kidnapping, this is strictly prohibited.
- Excessive noise that may affect neighbors will be strictly sanctioned as per the local building rules and regulations established by the property that you are occupying.
- PVRPV guests and/or the visitors of the guest(s) are responsible to adhere to the rules, regulations and polices of PVRPV and/or the individual property policies thereof. Failure to obey the rules and policies established will be asked to vacate the property without the right to any refund.
The responsibility to know or adhere to the policies, rules or regulations are the responsibility of the guest.
This property has its own policies, please read carefull.
Check In Document
*Estancia mínima de 5 noches acorde a reglamento del Condominio*
1. Condominio Específico Residencial Peninsula Torre III is a Residential Condominium and not a Temporary Accommodation Resort. By entering the property, every person accepts the responsibility to behave as a guest of a private home, and not as a guest of a hotel.
2. Tower III is completely independent regarding Security, Policies and Administration, from Tower II and Tower I, the other two towers in Peninsula Vallarta.
3. The Civil Code of the State of Jalisco entitles the Administration of the building to forbid entrance, ban or remove from the Condominium any person showing any aggressive, irresponsible or uncivilized behavior. In this way the security and comfort of every resident of the building will be protected.
4. Any promises made or rules not explained, while renting or selling a private unit of Tower III have no influence over the application and enforcement of the rules in this Condominium. It's the responsibility and obligation of every renter to read and sign these rules before entering the Condominium. These rules supersede any representation made by the seller or renter of any unit.
5. Only the homeowners or Successors may use the (Bar, Gym, Spa, Home Theater) and have guests in the Condominium.
6. The renters cannot receive visitors or guests during their stay in this condominium; to make use of the amenities (Gym, Spa and Home Theater) they must prove that they are the successors in title of the owners, through a lease agreement. Renters staying three or more months in the building may use of the amenities (Bar, Gym, Spa, Home Theater) and can have visitors, as long as their visits are properly registered in Reception and showing official photo ID. The number of renters plus their visitor's cannot exceed the maximum occupancy per unit.
7. A wristband will be placed to every person who is not a Homeowner (guest, family member or rentier) at the time of registration at the reception, the wristband must be worn throughout their entire stay in the condominium. At the end of their stay, the guest must return the wristband to reception, otherwise they will be liable for a fine; each bracelet lost or not returned to reception has a cost of $ 1,000.00 MXN. (One Thousand Pesos); this payment must be made at the reception.
8. Maximum occupancy for B and C units is 8 people. Maximum occupancy for A and D units is 10 people. Every renter, regardless of age is counted (including babies and employees).
9. Renters and Guests will not be granted access to the Condominium if the Homeowner or Property Manager of the Unit rented is not present in the Complex to receive them.
10. The electric recharges will be made during the week, from Monday to Friday at 4:30 p.m. Electric recharges will not be made to Private Units that present debts.
11. Units in the Condominium cannot be rented for less than 5 nights. Fines can be imposed to those who do not abide by these rules.
12. Immediate Legal Action will be taken against those who attempt to use a fake bracelet or a false ID, those who use a unit connected with the use of a false bracelet or ID will be removed from the premises.
13. In order for Renters or Visitors to be checked into Tower III, their full names must be listed in the written Tower III registration document. The Homeowner or Property Manager of the Unit to be rented or used, must send registration form to administration Tower III at least 2 days prior to the Renter ?s arrival. Before being checked into the Condominium, all renters and guests must confirm their identity with an official photo ID.
14. This Condominium has 24/7 surveillance. Videos, sounds and images are automatically kept in an online server.
15. The only criterion for rules and standards to be used in Tower III are the ones expressed every year by the Homeowners Assembly. Decisions and actions of the Administration and of the Security Department will only be based on the Bylaws of the Condominium Regime. Exceptions cannot and will not be applied.
16. Guest and Visitors are expected to leave the premises once they have handed the key of the Private Unit to the person that rented or loaned the apartment.
17. Cleaning, Administration, Security and Maintenance to the Private Units are not provided by Peninsula Tower III, only provided by the Homeowner or Property Manager.
18. In the pool and beach area, only personal headphones are allowed to be used with music players; NO musical instruments are allowed to be used; and the use of speakers are not allowed with any music player (this includes blue-tooth type speakers, cell phones, tablets, computers or iPads, etc.)
19. Due to safety and security measures, no glass bottles, drinking glasses and glass type objects were allowed in the pool and beach area.
20. Babies must always wear special swimming and wading diapers while using any of the swimming and mirror pools. In the common area in and around the pools regular diapers are not allowed nor is the baby to be naked in that area.
1 Reviews
5.0 · 1 Customer Reviews 5.0 · 3 Building Reviews
Jose Luis, CA, US
2023-07-04 16:14:08


Comments, Praise or Recommendations for the PVRPV Team:
PVRPV Staff was amazing, Javier was easy to work with

El personal de PVRPV fue increíble, fue fácil trabajar con Javier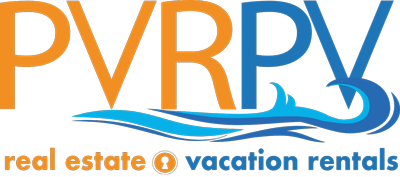 PVRPV Response
Thanks Jose for taking the time to complete the survey for your stay at Casa Oceanview - Peninsula Tower 3 C24. We will share your comments with the staff involved in your vacation and the owner and their property manager. We look forward in seeing you again soon in Puerto Vallarta. Let us help you Buy, Rent and Maintain your next vacation property. We are Puerto Vallarta.

Gracias Jose por tomarse el tiempo de llenar esta encuesta sobre tu estadía en Casa Oceanview - Peninsula Tower 3 C24. Compartiremos sus comentarios con el personal involucrado en sus vacaciones, propietario y administrador de la propiedad. Esperamos verlo nuevamente en Puerto Vallarta pronto. Permítanos ayudarlo a Comprar, Renta y Mantener su próxima propiedad vacacional. Nosotros somos Puerto Vallarta.