Vista Del Sol 905
---
About this Property
---
Penthouse
2
2
6
0 Square Meter/ 0 Square Feet
0
1 King - 2 Single -
N/A
México
Jalisco
Puerto Vallarta
Los Muertos Beach
1 time per 7 day rental
Insurance of $ 35.00 USD to cover up to 500.00 Dollars
---
PVRPV Puerto Vallarta Vacations presents this beautifully decorated beachfront condo, located on the southern end of the historic old downtown area of Puerto Vallarta, Jalisco, Mexico. Welcome to Vista del Sol 905.

We've all heard the three most important words in real estate are:
LOCATION, LOCATION, LOCATION. This condo holds true to those words. You will be just steps away from world class restaurants, shopping and night life.

This condo features 2 air conditioned bedrooms and 2 full private bathrooms with a common area of the living room, large dining area and a fully equipped kitchen including a refrigerator, stovetop burners, oven, microwave, coffee maker, cooking utensils and blender.

This condo can sleep up to 6 due to the full sized air mattress that is available upon request. There are sliding glass door that open onto a private terrace off the living room with a view of Los Muertos Beach.

The artwork is gorgeous and the furnishings represent true Mexican craftmanship. These gated community condos are handicap accessible. There is an elevator and a walkway to the beach located on the first floor.

You are within walking distance to everything historic old downtown Puerto Vallarta has to offer. The list of attractions/activities are endless. At the end of your daily excursions, you can return home and enjoy the view of the bay.

* The unit offer an aerobed.

**Wireless Internet is available in the main floor lobby at a small fee. A common area laundry is available in the building.

***AVAILABLE FOR LONG TERM RENTALS
For availability please inquire.


---
CHECK IN and CHECK OUTS
CHECK IN time for all properties is 3:00pm and CHECK OUT time for all properties is 11:00am. If you require early CHECK IN or late CHECK OUT please contact your PVRPV concierge.
click here to view more about check-in and check-out
Construction & Growth in Puerto Vallarta
Neither PVRPV or property owners or their representatives shall under no circumstance be held responsible for any disturbance, construction noise, dust/debris or inconvenience the guest may experience while occupying the vacation property. Whether this caused by the actions of the neighboring buildings, units within the same complex, construction, renovations, mandatory repairs, public service workers or unforeseen circumstances in the surrounding area, NO refunds, reimbursements, discounts or future credits can be issued. This would also include and is not limited to the closure of condo common areas for upgrades and / or repairs. These situations are completely beyond our control and are the result of robust and growing communities.
Due to the continued and constant investment, growth, upgrades and renovations in Puerto Vallarta, from time to time there may be a minor interruption of public services including hydro, water or sewer or the lack thereof. Although this is not a common problem in PV, it can happen.
Amenities
Most of our properties are fully equipped. Please check the amenities below:
Air Conditioning

Balcony

Bars in Building

Beach Front

Blender

Bottled Water

CD Player

Ceiling Fans

City View

Coffee Maker

Cooktop

DVD Player

Elevator

Furnished

Internet Wireless

Kids Allowed

Linens

Microwave

Non Smoking

Oven

Partial Bay View

Pets Not Allowed

Phone

Pool (Heated)

Refrigerator

Restaurants

Street Parking

Toaster Oven

TV

TV (CABLE SERVICE)

Wheelchair Access
This property does not have a video, please refer to the photos or 3D property tour
Rates
---
All rates are in USD, exchange rate today is: $ 17.8 MXN per USD
Rates displayed in USD. The transaction will be completed in the equivalent MXN pesos.
| Date Range | Nightly Rate | Weekly Rate | Monthly Rate | Minimum Stay |
| --- | --- | --- | --- | --- |
| May 1, 2023 to October 31, 2023 | $ 155.00 USD | $ 995.00 USD | $ 3,600.00 USD | 3 |
| November 1, 2023 to December 19, 2023 | $ 265.00 USD | $ 1,600.00 USD | $ 6,000.00 USD | 3 |
| December 20, 2023 to January 3, 2024 | $ 350.00 USD | $ 2,150.00 USD | | 7 |
| January 4, 2024 to March 23, 2024 | $ 265.00 USD | $ 1,600.00 USD | $ 6,000.00 USD | 3 |
| March 24, 2024 to March 31, 2024 | $ 350.00 USD | $ 2,150.00 USD | | 7 |
| April 1, 2024 to April 30, 2024 | $ 265.00 USD | $ 1,600.00 USD | $ 6,000.00 USD | 3 |
| May 1, 2024 to October 31, 2024 | $ 155.00 USD | $ 995.00 USD | $ 3,600.00 USD | 3 |
| November 1, 2024 to December 19, 2024 | $ 265.00 USD | $ 1,600.00 USD | $ 6,000.00 USD | 3 |
| December 20, 2024 to January 3, 2025 | $ 350.00 USD | $ 2,150.00 USD | | 7 |
| January 4, 2025 to April 12, 2025 | $ 265.00 USD | $ 1,600.00 USD | $ 6,000.00 USD | 3 |
| April 13, 2025 to April 20, 2025 | $ 350.00 USD | $ 2,150.00 USD | | 7 |
| April 21, 2025 to April 30, 2025 | $ 265.00 USD | $ 1,600.00 USD | $ 6,000.00 USD | 3 |
| May 1, 2025 to October 31, 2025 | $ 155.00 USD | $ 995.00 USD | $ 3,600.00 USD | 3 |
| November 1, 2025 to December 19, 2025 | $ 265.00 USD | $ 1,600.00 USD | $ 6,000.00 USD | 3 |
| December 20, 2025 to January 3, 2026 | $ 350.00 USD | $ 2,150.00 USD | | 7 |
| January 4, 2026 to March 28, 2026 | $ 265.00 USD | $ 1,600.00 USD | $ 6,000.00 USD | 3 |
| March 29, 2026 to April 5, 2026 | $ 350.00 USD | $ 2,150.00 USD | | 7 |
| April 7, 2026 to April 30, 2026 | $ 265.00 USD | $ 1,600.00 USD | $ 6,000.00 USD | 3 |
| May 1, 2026 to October 31, 2026 | $ 155.00 USD | $ 995.00 USD | $ 3,600.00 USD | 3 |
| November 1, 2026 to December 19, 2026 | $ 265.00 USD | $ 1,600.00 USD | $ 6,000.00 USD | 3 |
| December 20, 2026 to January 3, 2027 | $ 350.00 USD | $ 2,150.00 USD | | 7 |
Promotions
---
All rates are in USD, exchange rate today is: $ 17.8 MXN per USD
Rates displayed in USD. The transaction will be completed in the equivalent MXN pesos.
---
August 2023
Su
Mo
Tu
We
Th
Fr
Sa
September 2023
Su
Mo
Tu
We
Th
Fr
Sa
October 2023
Su
Mo
Tu
We
Th
Fr
Sa
Maps
---
Los Muertos Beach 1 Min. Walk
Los Muertos Pier 5 Min. Walk
Down Town 5 Min. Walk
Bank 3 Min. Walk
Church 5 Min. Walk
Shopping 5 Min. Walk
Restaurants 2 Min. Walk
Airport 25 Min. Drive
Hospitals 5 Min. Drive
---
Cancellation Policy
PVRPV has a firm CANCELLATION POLICY for all guests. We make every effort to work with our clients when a cancellation occurs as we understand situations happen. However, our policies are designed with, and approved by our property owners. Please review our cancellation policies in their entirety by clicking here:
CLICK HERE TO READ MORE ABOUT BOOKING CONFIRMATION POLICY
---
Property Policy
- ALL properties represented by PVRPV are NON SMOKING this includes; patios, terraces, outdoor spaces attached to or a part of a Vacation Rental Property - if smoking takes place inside the property – you will be obligated to pay, a fine, an extra cleaning fee and you may be evicted.
- Clients shall not remove any item/s from the property, such as kitchen appliances, glassware, furniture, or any other item.
- The use and enjoyment of the property does not include illegal activities such as the use of illegal drugs, prostitution, selling of goods (illegal or otherwise) and/or kidnapping, this is strictly prohibited.
- Excessive noise that may affect neighbors will be strictly sanctioned as per the local building rules and regulations established by the property that you are occupying.
- PVRPV guests and/or the visitors of the guest(s) are responsible to adhere to the rules, regulations and polices of PVRPV and/or the individual property policies thereof. Failure to obey the rules and policies established will be asked to vacate the property without the right to any refund.
The responsibility to know or adhere to the policies, rules or regulations are the responsibility of the guest.
This property has its own policies, please read carefull.
WELCOME TO VILLAS VISTA DEL SOL

Check-in / Check-out:
At check-in, you will be given a set of keys to your condo. We strongly recommend that while out enjoying the city, you leave the keys at reception. Check-in is at 4:00 and check-out at 12:00 noon.

Maid service:
Basic maid service is provided Monday through Saturday, except for Mexican Holidays. Maids do not do personal chores such as ironing and do not clean or maintain kitchens. A suggested tip of about 10-15 pesos a day per person is a guideline – it is certainly not a requirement. You may also consider tipping the mozos (bellboys) and security guards.

Telephones:
You are charged in-house for ALL local and long distance calls and you will be asked to pay at the reception desk when you leave. Local calls can cost as much as the connection to long distance, use a calling card. To do so, call reception at 100, and ask them to dial your access number. Calls made within the building (between condos and to reception) are free.

Water:
Water coming into Vista Del Sol is purified and many people drink it. If you want to buy a bottle of water, simply call the front desk (100) between the hours of 9am and 5pm, and ask for one to be sent up. There will be a charge of $50.00 pesos.

Peace and Quiet:
11:00 pm is considered the time to limit noise, but disruptive, loud behavior is not allowed at any hour. Please be considerate.

Laundry:
Make reservations for the laundry in the basement at reception. $75.00 pesos per hour.

Internet:
We have computers available for email, etc. Charges are posted on the wall at reception.

General:
Our condo bylaws prohibit the draping of clothes, towels etc. over the railing. Pool rules (posted) must be obeyed. No pets of any kind. Please report any water leaks.

ADDITIONAL FEE FOR CLIENTS ARRIVING BEFORE AND AFTER REGULAR WORKING HOURS

Please be advised that if you are driving or flying to Puerto Vallarta, you must ensure that you plan your travels well and expect to arrive at the rented property no later than 8 PM. on any given day. Clients who arrive after 8 p.m., will incur an additional charge of $25.00 USD I.V.A Included which must be paid in cash. This will be collected upon check in. In addition, there is no check in time before 8 a.m. on any given day, otherwise, the same additional fee of $25.00 USD cash applies. Most of the properties allow a check in time of 3 p.m.

41 Reviews
3.8 · 41 Customer Reviews 4.9 · 70 Building Reviews
Moira , Ontario ,
2023-04-01 09:06:56

Comments About the Vacation Rental Unit:
PVRPV always says, 'Sit back and relax' Unfortunately, there is nowhere to sit back and relax in this unit. Our livingroom furniture was missing it's upholstrey. We spent 6 weeks in extreme discomfort, trying to, 'sit back and relax' on nothing more than a sofa frame. It took weeks to get any answers. Eventually PVRPV did bring someone in to measure the frame and we understand that cushions are being made for future renters. Sadly, nothing was provided for us.
Bottled water is 35 Pesos and laundry is 50 Pesos/hr. These amounts have not been updated in the listing. The secondary bedroom needs a black-out blind as it faces the sunrise.
The unit needs alot of updates.
The building is in a great location. The oceanview is sensational and the beds are very comfortable.


PVRPV siempre dice, 'Siéntese y relájese' Por desgracia, no hay ningún lugar para sentarse y relajarse en esta unidad. A nuestros muebles del salón les faltaba su tapicería. Pasamos 6 semanas en extrema incomodidad, tratando de, 'sentarnos y relajarnos' en nada más que un marco de sofá. Tardamos semanas en obtener respuestas. Finalmente PVRPV trajo a alguien para medir el marco y entendemos que se están haciendo cojines para los futuros inquilinos. Lamentablemente, no nos proporcionaron nada.
El agua embotellada cuesta 35 Pesos y la lavandería 50 Pesos/hora. Estas cantidades no se han actualizado en el listado. El dormitorio secundario necesita una persiana black-out, ya que se enfrenta a la salida del sol.
La unidad necesita un montón de actualizaciones.
El edificio está en una gran ubicación. La vista al mar es sensacional y las camas son muy cómodas.

Comments, Praise or Recommendations for the PVRPV Team:
Moving to this unit had many issues and many delays. Our concierge did not check us in. Our concierge, 'No longer works for PVRPV' shortly after our check-in. Unfortunately, PVRPV failed to inform us of this. We were attempting to contact him for 5 days..., I don't understand why PVRPV wouldn't have contacted his clients and given them an alternate Contact for any issues. This is a huge failure for PVRPV. Your customers deserve to have a valid Contact for any issues that arise.
This building has a unique housekeeping arrangement that I don't fully understand. Housekeeping is provided by the building, not PVRPV. Our Cleaning Lady was lovely but they provide minimal housekeeping. The dishes, cutlery, utensils, pots and pans were filthy. The unit needs regular, thorough cleaning by the PVRPV Cleaners, who are fabulous.


La mudanza a esta unidad tuvo muchos problemas y muchos retrasos. Nuestro conserje no nos registró. Nuestro conserje, 'Ya no trabaja para PVRPV' poco después de nuestro check-in. Desafortunadamente, PVRPV no nos informó de esto. Estuvimos intentando contactar con él durante 5 días..., no entiendo por qué PVRPV no se habría puesto en contacto con sus clientes y les habría dado un Contacto alternativo para cualquier problema. Esto es un gran fracaso para PVRPV. Sus clientes merecen tener un Contacto válido para cualquier problema que surja.
Este edificio tiene un sistema de limpieza único que no entiendo del todo. La limpieza corre a cargo del edificio, no de PVRPV. Nuestra camarista era encantadora, pero la limpieza es mínima. Los platos, cubiertos, utensilios, ollas y sartenes estaban sucios. La unidad necesita una limpieza regular, a fondo por el area de limpieza de PVRPV, que son fabulosos.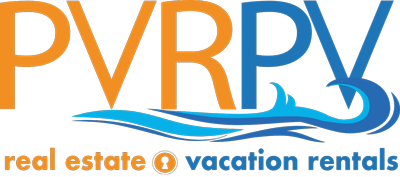 PVRPV Response
Thanks Moira for taking the time to complete the survey for your stay at Vista Del Sol 905. We will share your comments with the staff involved in your vacation and the owner and their property manager. We look forward in seeing you again soon in Puerto Vallarta. Let us help you Buy, Rent and Maintain your next vacation property. We are Puerto Vallarta.

Gracias Moira por tomarse el tiempo de llenar esta encuesta sobre tu estadía en Vista Del Sol 905. Compartiremos sus comentarios con el personal involucrado en sus vacaciones, propietario y administrador de la propiedad. Esperamos verlo nuevamente en Puerto Vallarta pronto. Permítanos ayudarlo a Comprar, Renta y Mantener su próxima propiedad vacacional. Nosotros somos Puerto Vallarta.